Earth Star's BOOK and GIFT SHOP
NEW RELEASES...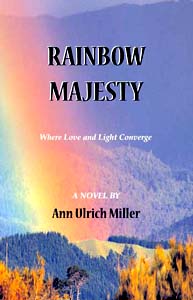 RAINBOW MAJESTY
by Ann Ulrich Miller.
"This memorable tale will move you to tears, inspire you with hope, uplift you with joy." — John Cali, Conversations With Chief Joseph

"In Rainbow Majesty, Ann Ulrich Miller has masterfully woven richly drawn characters, suspense, love and self-discovery into a captivating story. Readers for whom this is an introduction to spirituality can understand its presence in their own lives through the characters' experiences, and already enlightened readers will applaud the clarity of universal truths throughout this greatly enjoyable book." — Suzanne Ward, author of Matthew, Tell Me About Heaven and other Matthew Books
ISBN 978-0-944851-32-6 June 2010
ROMANTIC SUSPENSE Retail $15.00
RAINBOW MAJESTY
You may also order the book by sending check or money order for $18.50 (postpaid) to:
EARTH STAR PUBLICATIONS • 216 Sundown Circle • Pagosa Springs, CO 81147
Colorado residents please add $1.00 sales tax
---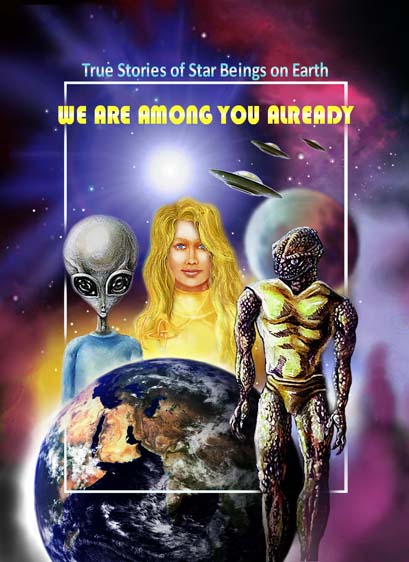 WE ARE AMONG YOU ALREADY
by Jujuolui Kuita
True Stories of Star Beings on Earth
ISBN 978-0-944851-31-9 February 2010
UFOs/SPIRITUALITY Retail $15.00
An anthology of Star Beings living on Earth and within the population. An intimate view into the lives of those who have awakened to their Extraterrestrial identity.
For information about the book, go to http://weareamongyou.tripod.com/

Available now from CreateSpace and Amazon.com
$15.00 plus S&H

To place your order, visit e-store
https://www.createspace.com/3425336
---
Twin Flames... THROUGHOUT ALL TIME
A Cosmic Love Story by Ann Ulrich Miller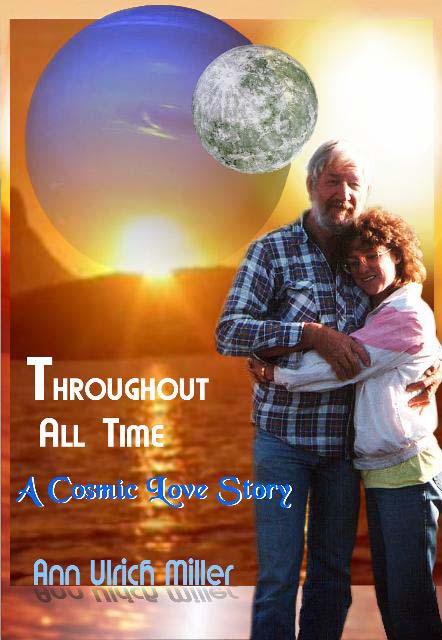 "Frank, open, honest and beautiful." — L.B.

"My heart goes out to you with all the trials you've faced, and I'm truly happy that you and Ethan found each other." — L.M.
"What an incredible story! I don't know how you survived all that stress. And at the same time baking bread and putting up fruits, growing vegetables and raising chickens. You must be the last of the breed of pioneer women who settled the country. I'm impressed by your strength." — H. Beaconsfield

"Moving, inspiring, and heart-filling." — B.Q.

"I laughed out loud about the nibbled underpants. And I'm still giggling." — A.R.
PRICE DRASTICALLY REDUCED!
Now just $9.95 --- To order your copy of THROUGHOUT ALL TIME please Go to Special Order Page
---
View Links to Related Web Sites
This page updated September 23, 2010
What's New!
Greetings, Terrans! See the latest articles. Check out the current issue...

Earth Star Books
Browse our Book Shop to view all our books and publications.
We also sell T-shirts and Cosmic business cards!
SIGN UP for Star Beacon monthly updates!


Click to join starbeacon
Publishing Professional
Earth Star offers editing and production services for self-publishing authors, plus a lot more. You may inquire by contacting us at starbeacon@gmail.com
See all we offer in the way of publishing services. Check it out...
Psychic Readers Page
Our free directory lists intuitives ready to assist you.. View Psychics Page...