ROAD TO SUCCESS
by Marilyn L. Redmond, B.A., C.H.T., I.B.R.T.
... a Journey to Destiny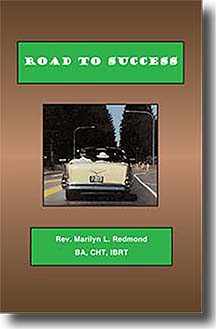 "As in all her work, Marilyn gives the reader everything of value she has in her heart. She shares her pain and her joy, her mistakes and discoveries over a lifetime of searching. This book contains her words and wisdom for everything the reader needs for success and happiness. Please try to attend one of Marilyn's workshops, or if you're lucky, become one of Marilyn's personal clients, even if you live in Australia as I do. You can contact her over Skype. Whatever her fee, with Marilyn as your spiritual coach, you will have "won the lottery of life" and saved yourself at least 10 years of struggle and emotional pain in your journey towards true spiritual growth. But start with this book.

~ Lachlan Mitchell, Senior Parole Officer (retired), Australia

ORDER the book directly from CREATE SPACE
Also Available as an eBook
at Amazon.com for just $4.99
---
EARTH STAR PUBLICATIONS
ISBN 978-0-944851-48-7 January 2017
BODY / MIND / SPIRIT Retail $7.95
Order Today!

ROAD TO SUCCESS
You may also order the book by sending check or money order for $10.95 (postpaid) to:
EARTH STAR PUBLICATIONS * PO Box 267, Eckert CO 81418
Colorado residents please add 55 cents sales tax

---
ABOUT THE AUTHOR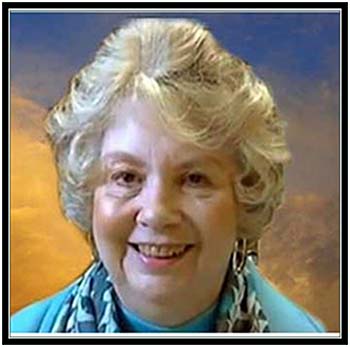 Marilyn L. Redmond

Marilyn is a minister for spiritual counseling, readings, tarot, regression/ past life therapy, and channeling masters, archangels, Jesus and more. She is able to bring in your loved ones through her channeling. Reverend Marilyn Redmond has a degree in education. She is an International Speaker, International award-winning Writer, International Author, International Counselor and Consultant, International Columnist for The Sussex Newspaper, and an artist.
Her understanding and wisdom of the human dilemma and the solutions come from her experience and her spiritual guides. It will work for you, too. She is internationally board certified to do regression, and past life therapy (IBRT). She is a member of the American Board of Hypnotherapy (ABH). She was in Who's Who for Professionals and Executives for her pioneering and innovative work in restoring traumatic lives, healing emotional causes of illness and releasing negative energy.
She is also an extraordinary artist, reported Vibrations, newspaper of the American Institute of Holistic Theology. In addition, Marilyn sees your angels and paints their portraits or your family and animal portraits by commission.
Her recent book, Paradigm Busters, Reveal the Real You, is the ultimate "how to" book for achieving enlightenment and ascension. Marilyn is included in many anthologies. The latest anthologies are Success Uncovered, which has her chapter about achieving a spiritual life. In The Book of Success, she writes about applying spiritual principles in business and a career. Walking Your Life is the story of her ascension.
Her previous book, The Real Meaning of 2012, A New Paradigm Bringing Heaven to Earth, describes reducing the ego. Marilyn's first book, Roses Have Thorns, Encouragement on evolving from pain to joy, chronicles her traumatic life that ultimately brought the realization to transform her life.
Her eight books include her eBooks that are available at http://www.amazon.com/MarilynRedmond/e/B0069WIKDC. Her blog is http://marilynredmondbooks.blogspot.com.
Her many lectures, interviews, and "Channeling from Higher Realms" appear on You Tube.
https://www.youtube.com/results?search_query=marilyn+redmond&page=1
Her newsletter is http://eepurl.com/73fEH
Her web site is angelicasgifts.com for her countless articles, columns, radio shows, art, and TV appearance.
She is available for speaking, interviews, seminars, individual counseling, and readings.
Contact her at marilyn@angelicasgifts.com or
253-845-4907.

---
Back to Earth Star's Home Page
View Links to Related Web Sites
This page updated February 13, 2018
What's New!
Greetings, Terrans! See the latest articles. Check out the current issue...

CLICK HERE to receive FREE monthly newsletter

Earth Star Books
Browse our Book Catalog to view all our books and publications.
We also sell Cosmic business cards!
Publishing Professional
Earth Star offers editing and production services for self-publishing authors, plus a lot more. You may inquire by contacting us at starbeacon@gmail.com
See all we offer in the way of publishing services. Check it out...
Psychic Readers Page
Our free directory lists intuitives ready to assist you.. View Psychics Page...