SECRETS OF SLEEPING INDIAN MOUNTAIN
by JANA NOLAN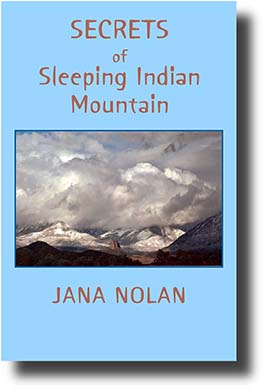 Someone once said, "Sometimes reality is fiction.".
Released from Earth Star Publications September 2015
ISBN 978-0-844851-43-2
SUSPENSEFUL FICTION
190 pages, paperback, $11.95
Malon Moore, a small-town girl heading for New York City, has seen that the reality of many things is fiction to others. The Colorado mountain under which she grew up in very unique, according to many stories from the townspeople who have lived in the area their entire lives.
"In the still of the night, I sit and listen to many sounds that echo off Sleeping Indian Mountain."

Fact ... or fiction? The people of Applegrove, Colorado believe only what they choose to believe ... and hear.

When Malon leaves her parents and the ranch she grew up on in Colorado, to start a new life in New York, she never expected to meet the man of her dreams in the first week, or land a job at his father's well known research industry.
But then, she is startled to learn of her own small town's involvement with the company in something highly secretive and devastating.
Soon she discovers her employer is having her followed, and her mission becomes the task of revealing their devastating secrets not only to the boss's son, but to her beloved home town at the base of Sleeping Mountain Mountain ... and the unsuspecting world.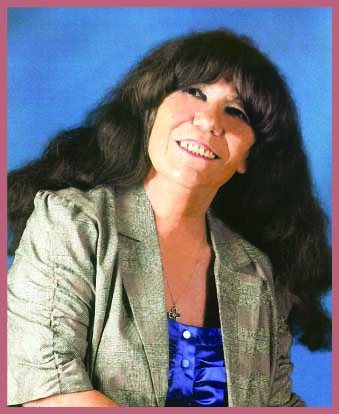 JANA NOLAN is the author of The Old Henderson Mine, Mind Power and Sounds of Fear. She was born in Montrose, Colorado, and is known for her unique story lines, readability and charismatic characters. Her books appeal to all readers. She enjoys long walks and horseback riding.
You can order the book through Earth Star
for
$15.95 postpaid
Send to:
EARTH STAR PUBLICATIONS, PO Box 267, Eckert CO 81418
Colorado residents please add 59 cents sales tax
Order your copy of
SECRETS OF SLEEPING INDIAN MOUNTAIN through PayPal
for $11.95 (+ $4.00 S&H)
Check out Jana's latest ... PURE VENGEANCE
This page updated February 13, 2018
What's New!
Greetings, Terrans! See the latest articles. Check out the current issue...

CLICK HERE to receive FREE monthly newsletter

Earth Star Books
Browse our Book Catalog to view all our books and publications.
Publishing Professional
Earth Star offers editing and production services for self-publishing authors, plus a lot more. You may inquire by contacting us at starbeacon@gmail.com
See all we offer in the way of publishing services. Check it out...
Psychic Readers Page
Our free directory lists intuitives ready to assist you... View Psychics Page...