Conversations with Spirit and John Cali
by JOHN CALI
© 2015 (all rights reserved)
An article from the June 2015 issue of THE STAR BEACON.
The Joy of Flying

"Fly free and happy beyond birthdays and across forever, and we'll meet now and then when we wish, in the midst of the one
celebration that never can end."
-- There Is No Such Place As Far Away
Richard Bach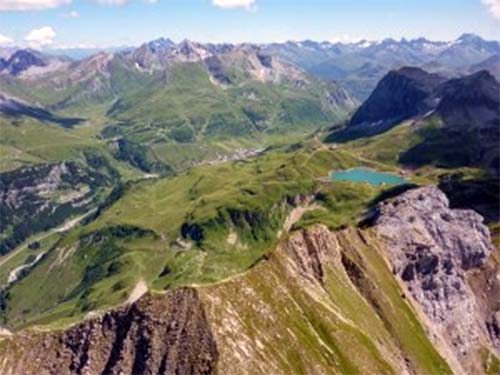 John
Many years ago, I was a commercial pilot. Some of my family and friends questioned my sanity, as they considered flying a dangerous occupation.
Sometimes, they'd ask me why I did it. I always answered, "Because I love it. It brings me joy." Even way back then, I did not believe in doing anything unless I loved it. I still love flying.

Despite the tragic airline accidents the past few years, flying is still one of the safest things you can do. As the legendary Captain Chesley "Sully" Sullenberger recently said, the US healthcare system sees 200,000 deaths a year. For the airline industry to equal that huge loss of lives, there would have to be 20 jumbo jets crashing with no survivors -- every week!

So is flying safe? I think so. Is the minimal risk outweighed by the joy of flying? For me, yes.

I still have a vivid memory from way back in my flight training days in Colorado. The airport I trained at was at the foot of the majestic Front Range of the Rocky Mountains.

Sometimes I would take my little single-engine training plane up close to the mountains. I would turn off the engine and let the plane glide in the silence.

That was one of the most stunning spiritual experiences I've had in this lifetime. It gave me a far greater appreciation for this beautiful planet we're blessed to call home.

My spirit guides often remind folks, including me, that we are eternally safe -- nothing can harm us. Yet, how much joy and pleasure do we rob ourselves of because we're scared to death -- of, well, death? We're scared to take risks, to live our lives fully and joyfully.
Is that any way to live?
John Cali is a writer, blogger, and channel for a group of spirit guides. His next book is Conversations With Spirit: Real Answers to Life's Pesky Questions, Book 1. John lives in northwestern Wyoming.


*****************************


FREE BOOK!

The Book of Joy: How to Live Every Day of Your Life Happily Ever After.
Get Spirit's wise advice and guidance on how to live your life exactly the way you want to, and how to do it with deep joy. Surf to:
www.greatwesternpublishing.org/boj.html


Email:
john@greatwesternpublishing.org

Website:
http://www.greatwesternpublishing.org

Free newsletter:
chiefjoseph-on@mail-list.com

Personal readings with Spirit:
http://www.greatwesternpublishing.org/readings.html

Copyright © 2015 by John Cali
All rights reserved
This article was originally published here:
www.greatwesternpublishing.org
BACK TO WHAT'S NEW
GO TO EARTH STAR'S HOME PAGE
This page updated June 5, 2015
STAR BEACON
SUBJECT INDEX
2013 2012 2011
2010 2009 2008
2007 2006 2005
2004 2003 2002
2001 2000 1999
1998 1997 1996
1995 1994 1993
1992 1991 1990
1989 1988
Back issues available for $2.00

CLICK HERE to receive FREE bimonthly enewsletter

Earth Star Books
Browse our Book Catalog to view all our books and publications.
SIGN UP for Star Beacon bimonthly updates!

Contact email:
starbeacon@gmail.com
Psychic Readers Page
Our free directory lists intuitives ready to assist you.. View Psychics Page...