The Meaning of It All
by ANN ULRICH MILLER
© 2016 (all rights reserved)
An article from the April 2016 issue of THE STAR BEACON.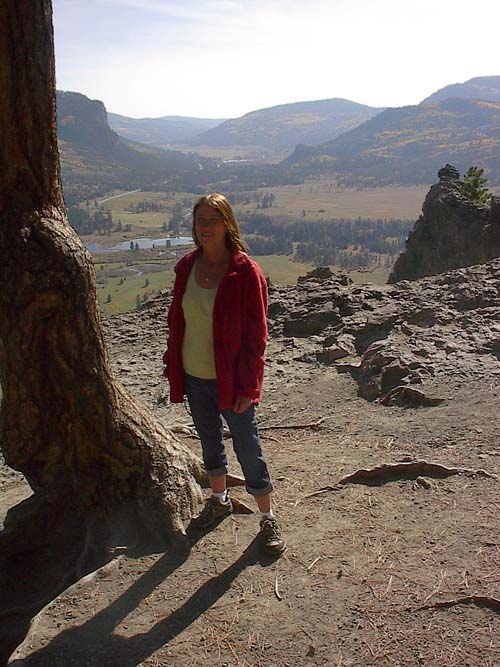 Solar Eclipse Shift
Something happened during the recent solar eclipse in early March -- a kind of "shift" which has changed the course of my life -- for the better.
My friends know that for years Doug and I have been searching for our "home." Seven years ago, I moved from Ohio to Pagosa Springs, based on a "feeling" that I was supposed to be there. I met some incredible people and started the nonprofit Southwest Light & Learning Center, with big plans for holding classes and conferences. Then … out of the blue, I met Doug, who had moved in across the street.
To make a long story short, Doug and I teamed up and decided to find a home together. We moved to the Pacific Northwest after our homes were sold. There, we continued our search for "home."
It was a frustrating search, and in the end (last summer), we gave up and returned to Colorado. And since arriving here last October, we've still been searching. I was beginning to believe it just wasn't meant to be. I began to question if I should stay in the relationship. I wanted to be closer to my kids and, even though we hoped we could find something affordable in the Durango area, it was looking grim. Unfortunately, Doug did not think he'd like moving to Delta County, where I lived from 1987-2006.
Rather than go into all the details, I'll explain:
I had decided to start looking on my own, even though the thought of being alone again was not only scary, but heartbreaking as well. Then, in March, Doug and I decided to take a trip to the Western Slope and check out Ridgway and Cedaredge. Doug thought he might like living in Ridgway, which is breathtakingly beautiful. I agreed to have a look, even though I had this strong pull to go to Cedaredge.
Over the years I have become somewhat of an expert researching real estate on line, and I was doubtful that we'd find anything in Ridgway that we could afford … but we went because I wanted to scratch it off the list, so to speak. Plus, a manufactured home had come on the market that was actually affordable, so we made a point to check it out.
We got to Ridgway and saw the house that evening with a real estate agent. The place reeked. It was far from what we hoped it would be, plus it was in town and not where we wanted to live.
The next morning, we drove around on the mesa above Ridgway. Log Hill Village was a wonderful surprise to us. Absolutely gorgeous properties with plenty of Ponderosa pines, junipers and outrageous mountain views of the San Juan mountains. We came across a home for sale by owner and contacted the owner, who was in Florida, and she immediately called a neighbor who could show us the house.
We actually liked the house, but the price was too high, and we also learned the altitude was 8,000 feet. We were also informed that this was the last house in the area to still be under the $400K price range. At that point, we realized we couldn't afford to live there.
Wednesday afternoon we drove to Cedaredge. We drove up on the Grand Mesa, the world's largest flat-top mountain, 40 miles long, and beautiful. Of course I knew about the Grand Mesa and had been up there many times, both winter and summer, but Doug was seeing it for the first time … and the views were phenomenal, especially as we drove back down toward town.
We stayed at the Cedar Lodge and things were kind of glum that first night. Both of us were feeling kind of let down, and I was certain this trip was a waste of everybody's time, including Sheila, our real estate agent who had several properties to show us the next day. That evening I was convinced I would be moving to Cedaredge by myself.
That night I had indigestion from our late dinner at the local steakhouse and I could not sleep for four hours. Things were going through my mind, and I kept praying and asking for the Most Benevolent Outcome … no matter what would happen on Thursday.
Morning dawned bright and sunny, and Sheila arrived at the appointed time to take us to see properties in our price range. Most of them were beautiful places and there were three of them, in particular, that Doug and I liked enough to consider buying. I was floored! What! He liked them? Our favorite place was the second one we looked at, but at the time I thought, this is a shame … it's also the most expensive place Sheila showed us.
When we returned to Bayfield on Friday night, I felt as if some kind of shift had occurred, but I couldn't put my finger on it. For one thing, I realized that Doug and I had really enjoyed our trip and I felt calm and "settled," something I hadn't felt in a long time. I kept thinking of the home we liked best -- that second place (a mini-farm), and as I drifted off to sleep that night, my focus was on how much I really wanted to live there.
A short while after I fell asleep, listening to one of my favorite CDs, I suddenly awoke to a really sweet new age melody, and as my eyes flew open, I heard more than just the beautiful music playing. There was a message in Max Highstein's song … a sort of "calling," and I heard the notes speak clearly in my mind: "Cedaredge … is … my home …" while images of the property played like scenes in my head. That's when I knew. I KNEW! There had been a definite shift. "Sunny Brook" was our destiny.
Now, it wasn't as easy as just realizing we both wanted that home. There was the little matter of paying for it, but we both decided it was worth getting in the ring and making an offer. On Tuesday morning we contacted Sheila and gave a verbal offer, much lower than the asking price, of course. The game continued throughout the day … the owner not willing to come down, but leaving a crack of opportunity for us to bid again. By the end of the day, he had accepted our final offer!
I also was getting synchronicities when I saw the word "Brook" a number of times throughout the week. This was Spirit's way of confirming that I am on the right track with this decision. So far, we are heading in the direction of owning a home together, which was our dream, and in a beautiful place where I will be closer to my sons and their families.
I believe the solar eclipse had something to do with all of this.That night in the motel room, when I couldn't sleep, it was like a "dark night of the soul" for me, believing my relationship was going to dissolve, fearing the future, but most of all feeling the pain of separation and realizing that it is better to seek the Most Benevolent Outcome rather than instant gratification due to stress and disappointment.
I believe God and my spirit guides always help me in making life decisions.
With the help of the eclipse and the Light that is pouring upon our planet right now, we can manifest our dreams by focusing on what it is that matters most to us and pouring emotion and love into that idea. This was nothing short of a miracle.

My newest books!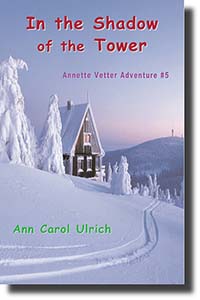 In the Shadow of the Tower is the fifth young adult mystery in the Annette Vetter Adventure series, The story takes place in Ravensville, Wisconsin ... and a very special Christmas is in store for Annette.
Order your copy now! Send $9.95 plus $3.00 for shipping ($12.95 total) to Earth Star, 515 Hickory Ridge, Bayfield CO 81122. A perfect gift for that teenager in your life who loves books. (Also available as an eBook for just $2.99 at Amazon Kindle).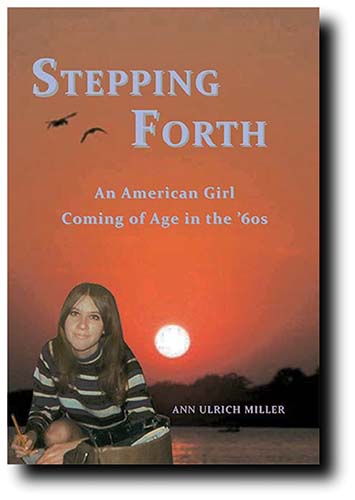 Ann Ulrich Miller's memoir, Stepping Forth, An American Girl Coming of Age in the '60s, delves into her adolescent years ('60s and '70s) in Monona, Wisconsin, when she was a "teen with an attitude" learning about the Meaning of It All. You can order the book from Amazon or send $19.00 postpaid for an autographed copy: Earth Star, 515 Hickory Ridge, Bayfield CO 81122. AnnUlrichMiller.com
BACK TO WHAT'S NEW
GO TO EARTH STAR'S HOME PAGE
This page updated April 1, 2016
STAR BEACON
SUBJECT INDEX
2016 2015 2014
2013 2012 2011
2010 2009 2008
2007 2006 2005
2004 2003 2002
2001 2000 1999
1998 1997 1996
1995 1994 1993
1992 1991 1990
1989 1988 1987

CLICK HERE to receive FREE monthly newsletter

Earth Star Books
Browse our Book Catalog to view all our books and publications.
Publishing Professional
Earth Star offers editing and production services for self-publishing authors, plus a lot more. You may inquire by contacting us at starbeacon@gmail.com
See all we offer in the way of publishing services. Check it out...
Psychic Readers Page
Our free directory lists intuitives ready to assist you.. View Psychics Page...