The Meaning of It All
by ANN ULRICH MILLER
© 2016 (all rights reserved)
An article from the October 2016 issue of THE STAR BEACON.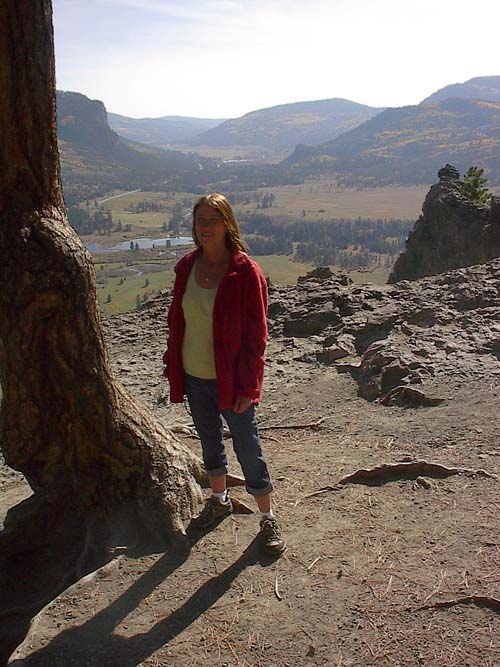 Exciting New UFO Footage
Things are really accelerating on Planet Earth. Have you noticed? Time just whizzes by. There doesn't seem to be any calm any more ... life continues to grow busier, more chaotic, and the energies are soaring. My life has certainly been a reflection of this.
Our summer has been extremely busy with irrigation, repairs, the garden (which has been thankfully abundant), canning, chickens ... and just trying to catch up. There has been no time for fun.
We did have visitors in September. My adopted daughter, Pei Chi from Taiwan, stayed with us for three days and gave us our only break when we took a couple of days off to show her the Black Canyon on the Gunnison and sightsee the fantastic views on top of the Grand Mesa, the continent's largest flattop mountain ... which is practically in our back yard.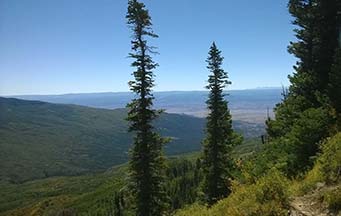 The last week of September my son Scott and his wife Woohye, who have been living in Poland for two or three years, returned to the States and spent the weekend with us before continuing on to Sacramento, Calif., to his new job. We had a barbecue and were blessed to have all three of my sons and their families together at one time. It was great.
But what I really want to talk about this month are some exciting reports that have been cropping up on the Web. I came across a most interesting video at Galactic Connection of some excellent footage of a formation of several unexplained lights in the skies above Rocklin, Calif., and near Roseville as well.
The curvy line formation of UFOs was reported on the local KCRA News 3 TV. The sighting occurred at 7:56 pm on Sept. 26, 2016. The interesting part about it was that the line of what looked like hundreds of UFOs, formed into a curve.
Of course, it is unfortunate that the newscasters on KCRA performed like clowns, mocking the sighting by making fun of ETs and the people who take the subject seriously. I just have never understood why these media people have to laugh at UFO reports. Somehow I believe it is in their contract that they have to turn it into sarcastic humor.
SecureTeam produced the 29-minute video at the Galactic Connection Web site, and they did a fantastic job, so it would be worth your while to visit http://galacticconnection.com/alien-portal-opens-near-volcano-mass-ufo-sighting-over-cali-skies-92616-video/.
The first few minutes shows the Rocklin/Roseville sighting of Sept. 26. Then they show recent (as in just a few days earlier) sightings of a formation over Phoenix, in which the ships displayed controlled maneuvers. The video recorder, unfortunately, was excited and jerky with his filming, plus his foul language was distracting. But it's still worth viewing. The formation started out in triangular formation, then vanished and would repair formation in sequence. The lights moved in perfect formation over a residential area.
SecureTeam next showed a 2011 Japanese video taken near a volcano at Hagoshima, Japan. It is known as the Sacorajima UFO sighting and it shows a strange blueish-white plasma-type discharge that he thinks is a portal for UFOs. The white object moves back and forth, four or five lights going back and forth, grows and grows, then vanishes. Meanwhile, the volcano is actively smoking in the background.
Next, there is an aerial view from Google Earth of the Jet Propulsion Laboratory (JPL) in Livermore, Calif. There is a large UFO-like disc at the end of a runway, in clear sight, and a 3D view of it is even more convincing. The images show entries into underground facilities, with the speculation that there are things going on there that the government does not want us to know about.
The Mars segment at the end of the video is very eye-opening as well. Mars apparently is not the "red planet" that we've always been told it is. In fact, true photos reveal that it is blue and white, like our Earth. In 1999, Antonio Cidadao in Portugal discovered a detailed photo of Mars and there is an obvious color difference. During the July 20, 1976 first landing of Viking on Mars, NASA purportedly manipulated photos of Mars, using a red filter to discourage the population from knowing the truth about Mars' true topography and its atmosphere. Congress recently approved $19.5 billion to continue a mission to Mars.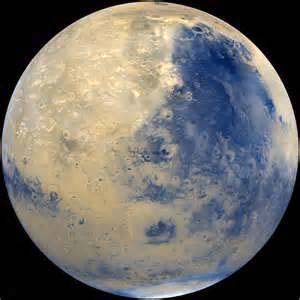 An 80-day mock Mars mission (simulation) just recently began in the Utah desert. NASA is covering this up, because obviously something is there that we are not privileged to know!

Ann Ulrich Miller, publisher of The Star Beacon and Wisp, writes novels in various genres. Her latest is a Young Adult mystery/ romance, The Ground Hog Mystery ($9.95), available at AnnUlrichMiller.com and Amazon.com or Kindle ($3.99).
Earth Star's address is: Earth Star, PO Box 1213, Cedaredge, CO 81413.
BACK TO WHAT'S NEW
GO TO EARTH STAR'S HOME PAGE
This page updated October 7, 2016
STAR BEACON
SUBJECT INDEX
2016 2015 2014
2013 2012 2011
2010 2009 2008
2007 2006 2005
2004 2003 2002
2001 2000 1999
1998 1997 1996
1995 1994 1993
1992 1991 1990
1989 1988 1987

CLICK HERE to receive FREE monthly newsletter

Earth Star Books
Browse our Book Catalog to view all our books and publications.
Publishing Professional
Earth Star offers editing and production services for self-publishing authors, plus a lot more. You may inquire by contacting us at starbeacon@gmail.com
See all we offer in the way of publishing services. Check it out...
Psychic Readers Page
Our free directory lists intuitives ready to assist you.. View Psychics Page...