Conversations with Spirit and John Cali
by JOHN CALI
© 2017 (all rights reserved)
An article from the December 2017 issue of THE STAR BEACON.
Can Politics and Spirituality Go Together?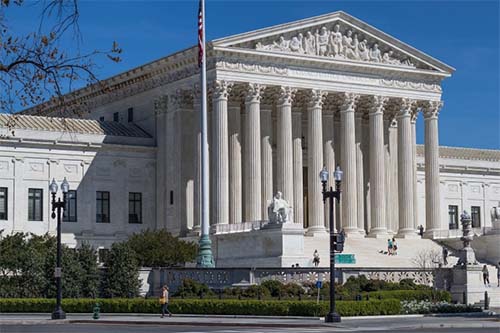 "...if there is any principle of the (United States) Constitution that more imperatively calls for attachment than any other, it is the
principle of free thought -- not free thought for those who agree with us, but freedom for the thought that we hate."
-- Oliver Wendell Holmes,
US Supreme Court Justice
John
My answer to the question our title asks is, "Definitely, yes!" Here's Spirit.
Spirit
You don't have to glue yourselves to the news media to see how vicious human relationships with each other can be today.
Many relationships of all kinds, including close family and friends, have badly deteriorated. Particularly, but not only, in the United States.
Far too many of those relationships are now defined primarily by people's political convictions. They no longer allow for that "freedom for the thought that we hate," as Oliver Wendell Holmes said.
Johnny has no political convictions or values. Those close to him know that, and almost never try to get him into a political argument. And if they do, they know he'd just ignore them. If they want to hold a respectful, open-minded discussion about politics, he's fine with that.
While this may not be exactly a "spiritual" subject, if you're reading this, you know everything is spiritual (or can be), even politics. You are not defined by your politics, only by your humanity and, more powerfully, by your divinity.
As one of Johnny's favorite resources, A Course in Miracles, puts it, "Perception is a mirror, not a fact." Think about that for a moment.
What you are seeing "out there," particularly in other humans, is nothing more than a mirror of what you carry within you. What's out there are not the facts. They are not even real.
What is real is the way God, or the divine energy, sees all of you with unconditional love. What is real is the oneness of all that is.
John Cali is a writer, blogger, and channel for a group of spirit guides. His next book is Conversations With Spirit: Real Answers to Life's Pesky Questions, Book 1. John lives in northwestern Wyoming.


*****************************


FREE BOOK!

The Book of Joy: How to Live Every Day of Your Life Happily Ever After.
Get Spirit's wise advice and guidance on how to live your life exactly the way you want to, and how to do it with deep joy. Surf to:
www.greatwesternpublishing.org/
/the-book-of-joy/


Email:
john@greatwesternpublishing.org

Website:
http://www.greatwesternpublishing.org


Personal readings with Spirit:
http://www.greatwesternpublishing.org//the-book-of-joy/

Copyright © 2017 by John Cali
All rights reserved
This article was originally published here:
www.greatwesternpublishing.org
BACK TO WHAT'S NEW
GO TO EARTH STAR'S HOME PAGE
This page updated December 17, 2017
STAR BEACON
SUBJECT INDEX
2013 2012 2011
2010 2009 2008
2007 2006 2005
2004 2003 2002
2001 2000 1999
1998 1997 1996
1995 1994 1993
1992 1991 1990
1989 1988
Back issues available for $2.00

CLICK HERE to receive FREE bimonthly enewsletter

Earth Star Books
Browse our Book Catalog to view all our books and publications.
SIGN UP for Star Beacon bimonthly updates!

Contact email:
starbeacon@gmail.com
Psychic Readers Page
Our free directory lists intuitives ready to assist you.. View Psychics Page...