GREETINGS, TERRANS!
CHECK OUT
WHAT'S NEW!

SIGN UP FOR
EARTH STAR'S
ON-LINE FICTION
WRITING COURSE

Welcome to Earth Star on the Web. Here you will find a wealth of articles on diverse topics including UFOs and extraterrestrials, the paranormal, healing, earth changes, spirituality, the latest sightings, channeling, astrology, book reviews, art, poetry, plus conference news and reports, and a whole lot more.
WHERE WOULD YOU
LIKE TO GO?


The Star Beacon: Earth Star's monthly paranormal newsletter. Subscription info can be found by clicking here.




BOOKS, T-SHIRTS, TAPES -- NEW!
Earth Star's Store features metaphysical, self-help, children's literature and adult fiction, plus original T-shirts and conference lecture tapes. Visit now by clicking here.





PSYCHIC READERS
The NEW Psychic Readers Directory lists Intuitive Counselors from all over. Check out who's doing what, and how to contact them, by clicking here.




THE BEST OF
THE BEACON
Selected articles which have appeared over the years in The Star Beacon
Click here.




CONFERENCES
Earth Star's annual Love and Light Conference. Also check out other conferences by clicking here.





FRIENDSHIP CLUB
Earth Star's Galaxy Wide Friendship Club is the place to find like-minded pen pals. Visit now by clicking here.





ART GALLERY
Earth Star's NEW Art Gallery features paintings by Ryan Ulrich plus an assortment of art (including extraterrestrial). Visit now by clicking here.





ARIZONA PAGE
Visit exotic and beautiful Why, Arizona. You can go there by clicking here.




MULES
Animal lovers will get a "kick" out of our Mule Page, featuring the Stucker Mesa Mules. Click here.


PUBLISHING
Earth Star Publications offers book packaging services for self-publishing authors, as well as a lot more. Please see our List of Services.
ADVERTISE HERE!
Advertise your wares or services here by placing an ad in The Star Beacon. To view CLASSIFIED ADS click here. For more information on advertising, e-mail us at UFOeditor@yahoo.com. For information regarding the Psychic Readers and Healers Directory, please e-mail earthstar@tripod.net.
Crystals of Light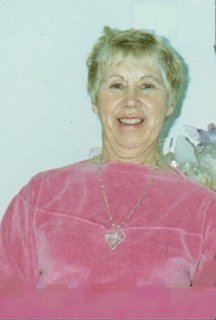 from the January 2004 Star Beacon
Celebrate Your New Life
by Arda Golden Eagle Woman
A Message from Archangel Michael
given to Arda Golden Eagle Woman

Greetings My Beloved Ones:

The flow of abundance has now begun. Expect many changes and make ready to accept them, for the time is now upon you. There is no going back into the old ways of doubt, fear and pain, either emotionally or physically, unless you so choose.

You have risen beyond this illusional existence. You are the master of your own reality. Take charge and stand firm in your Light. These are glorious times, powerful and fulfilling.

Allow yourself time to integrate and to feel those glorious changes stirring deep within each of you. Know that they are truly happening, and that they are not a figment of your imagination.

Be the Masters that you are, and claim your birthright of Health, Wealth, Joy, Happiness and Love.

I leave you with this wonderful news: The time is now upon you to accept the Light of The Great I Am in all of Its Glory. The Dance of Life has now been changed from fear, pain, war and separation to the higher vibrations of Love, Peace, Joy and Harmony. Join the dance and celebrate your new life as you vibrate within these higher realms with The Masters and Angels of The Light I join you in the celebration.

I AM ARCHANGEL MICHAEL.

I wish to join Archangel Michael in wishing you all a beautiful dance of Love, Joy, Happiness as we usher in the exciting New World of Harmony.

My love to you all,
Arda Golden Eagle Woman

E-mail: gldneglewoman@Juno.com
Check out WHAT'S NEW
Subscribe to The Star Beacon
---
Copyright © 2004 Earth Star Publications
For permission to reprint articles or use graphics, e-mail earthstar@tripod.net.