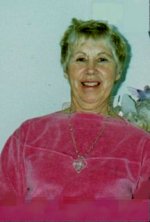 Arda Golden Eagle Woman
of Cedaredge, Colorado
CRYSTALS OF LIGHT
by Arda Golden Eagle Woman
---
A Sample Article from the
JULY STAR BEACON

---
WHAT LOVE IS
LOVE IS THE LIGHT, IT IS ALSO THE DARK
WHICH HAS NOT YET REALIZED ITSELF
This is a complete truth, for Love encompasses everything and has no judgment. It is only those who have not become 'self-realized' and thus are still into judgment that have the audacity to believe that love is only Light.

Since God is Love and is the Great Creator of everything, then how can it be otherwise? Everything has been created for a reason, and through judgment has become separated, thus causing the polarities to exist. As long as humans continue dividing, separating everything through judgment which is brought on by fear, then the Dark cannot realize itself.

The Light has already realized itself and thus holds no judgment, no fear, for it knows that is is pure love, pure light.

On the other hand, the Dark is still uncertain of itself, of who it is, and thus acts or reacts out of fear and judgment, believing that these actions are for Its own survival. It then deludes itself into believing that It is coming from Love and thus commits acts that would be unthinkable to the Light.

The only edge that the Light has is the total understanding of why the Dark acts/reacts the way it does. WITH TOTAL UNDERSTANDING COMES UNCONDITIONAL LOVE AND WITH UNCONDITIONAL LOVE COMES COMPLETE FORGIVENESS. But this is quite an edge, for with this kind of understanding -- love -- forgiveness, the Light can rise above anything that the Dark throws at It, thus maintaining Its high vibration. Furthermore, It does not allow the Dark's actions/reactions to blocks Its Love.

The Light never focuses on retaliation, for that would only lessen Its power. Instead, it resorts to more concentrated love, which will eventually open up the channels for the Dark to come to Its own self-realization.

Whether or not this happens gradually or fast is of no concern to God, for time is an illusion unto itself. The ultimate outcome of The Divine Plan is unfolding, which will bring about total understanding, unconditional love and complete forgiveness.

AND SO IT IS. I AM MOTHER GOD (Mother Meera, who is the Mother God Energy Incarnate).

Channeled through
Arda Golden Eagle Woman

Arda Golden Eagle Woman is a Master of Awakenings and resides outside Cedaredge, Colorado.