GREETINGS, TERRANS!
CHECK OUT
WHAT'S NEW!

Recently Released!
THE SECRET OF THE GREEN PAINT

ZETI CHILD, LOST UPON A ONE STAR WORLD
Welcome to Earth Star on the Web. Here you will find a wealth of articles on diverse topics including UFOs and extraterrestrials, the paranormal, healing, earth changes, spirituality, the latest sightings, channeling, astrology, book reviews, art, poetry, plus conference news and reports, and a whole lot more.
WHERE WOULD YOU
LIKE TO GO?


The Star Beacon: Earth Star's monthly paranormal newsletter. Subscription info can be found by clicking here.




BOOKS, T-SHIRTS, TAPES -- NEW!
Earth Star's Store features metaphysical, self-help, children's literature and adult fiction, plus original T-shirts and conference lecture tapes. Visit now by clicking here.





PSYCHIC READERS
The Psychic Readers Directory lists Intuitive Counselors from all over. Check out who's doing what, and how to contact them, by clicking here.




THE BEST OF
THE BEACON
Selected articles which have appeared over the years in The Star Beacon
Click here.




CONFERENCES
Check out upcoming conferences by clicking here.





FRIENDSHIP CLUB
Earth Star's Galaxy Wide Friendship Club is the place to find like-minded pen pals. Visit now by clicking here.





ART GALLERY
Earth Star's NEW Art Gallery features paintings by Ryan Ulrich plus an assortment of art (including extraterrestrial). Visit now by clicking here.





ARIZONA PAGE
Visit exotic and beautiful Why, Arizona. You can go there by clicking here.




MULES
Animal lovers will get a "kick" out of our Mule Page, featuring the Stucker Mesa Mules. Click here.


PUBLISHING
Earth Star Publications offers book packaging services for self-publishing authors, as well as a lot more. Please see our List of Services.
ADVERTISE HERE!
Advertise your wares or services here by placing an ad in The Star Beacon. To view CLASSIFIED ADS click here. For more information on advertising, e-mail us at UFOeditor@yahoo.com. For information regarding the Psychic Readers and Healers Directory, please e-mail starbeacon@gmail.com.
Awakening the Chakras
from the March 2008 Star Beacon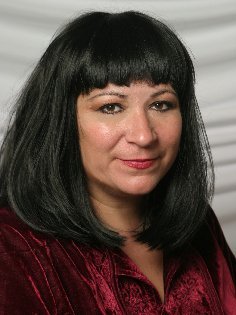 by Thunder Beat
Part Two
Blocks in the Chakras
Yogis know that a person's illness often first manifests in the Chakras before the physical body. Physical problems may develop in specific areas, and discomfort or illness can occur in the organism. They knew that no one could be completely healed if the Chakra system continued to be out of balance.
Unresolved issues is the cause of sickness and unhappiness, as well as life-threatening diseases within our physical, etheric, emotional, mental, and spiritual bodies. This causes blocks in the Chakras. The Chakras make up what is known as your aura, the vibrating body of light, colors, sound, and energy around us. Scientists in the field of energy medicine agree that this vibrating energy field stores coded information about our past, present, and future health. They are located along the spinal region within our etheric body.
The Chakras work together as a system. When there is a blockage or imbalance in one part of the Chakra system, it has an impact on all the other Chakras. A block in one Chakra does affect the activity of the others. Imbalances occur when there is too much or too little energy flowing through the Chakras. By understanding how each Chakra affects a particular body function and life issue, it is possible to identify where a Chakra is malfunctioning. (See chapter one in ThunderBeat's book Awakening the Chakras.)
Chakras receive energy all the time. The throat, third eye and crown Chakras are receivers and transmitters. The Chakras are interrelated. Each one affects the other.
They are one of the major requirements for vibrant health, rejuvenation and youthfulness. Various techniques can be used to balance the Chakra's emotional, mental, and spiritual bodies.


Sacral Chakra
The symbol for the sacral Chakra has six petals and contains a crescent moon. This Chakra is located in the abdomen, genitals, hips, and low back.
The second Chakra is related to the moon. This area governs emotions, nurturance, sexuality, people's sense of self worth, and their confidence in their own creativity. Clairsentience is the psychic sense of the second Chakra, the first "stirrings" of higher consciousness and the development of greater sensitivity toward others. It is the ability to sense other people's emotions, also called empathy. It is influenced by how emotions were expressed or repressed in your family during your childhood.
Ideally this Chakra brings fluidity, grace, depth of feeling, sexuality fulfillment, and the ability to accept change. On the negative side, it can show irresponsibility for one's own life. It also means distrust, jealousy, envy, emptiness, over-indulgence in food, drugs, or sex, sexual difficulties, confusion, and desires to possess. The Sacral Chakra physically governs the spleen, ovaries, testes, uterus, kidneys and urinary organs.

Solar Plexus Chakra
The symbol for the Solar Plexus Chakra is a lotus with 10 petals, within it; it has a downward pointing triangle. (Hindu symbols for fire). This Chakra is located in the solar plexus, below the breast bone behind the stomach. This Chakra rules our personal power and will, as well as our metabolism. When healthy, this Chakra brings us energy, effectiveness, self esteem and happiness. On the negative side, it shows self-centeredness, shame, fear, and egotism.
It physically governs the stomach, liver, pancreas, gallbladder, intestines, blood sugar, nervous system and digestive system.

ThunderBeat is an internationally renowned sound healer, composer, shamanic practitioner, Reiki master, teacher and psychic. She is the author, artist and composer of the Chakra Journey series "Awakening the Chakras" (CD, DVD, poster and book). All her products are for awakening, healing and empowerment. Ask for them in your local book or metaphysical store.
She has won two Native American Music Awards for Best New Age and World Recordings, and has won a Beacon of Light Award for her wisdom, inspiration, creativity, compassion and service to the world! For more information on ThunderBeat or her products and workshops, go to: www.ThunderBeat.com.
See the Cosmic Music Review of ThunderBeat's COSMIC JOURNEY.
Check out WHAT'S NEW

Subscribe to The Star Beacon


---
Copyright © 2008 Earth Star Publications
For permission to reprint articles or use graphics, e-mail lightworker@earthstarpublications.com.