GREETINGS, TERRANS!
CHECK OUT
WHAT'S NEW!

A fun Read!
ALL THE BAD STUFF COMES IN THREES

ZETI CHILD, LOST UPON A ONE STAR WORLD

Welcome to Earth Star on the Web. Here you will find a wealth of articles on diverse topics including UFOs and extraterrestrials, the paranormal, healing, earth changes, spirituality, the latest sightings, channeling, astrology, book reviews, art, poetry, plus conference news and reports, and a whole lot more.
WHERE WOULD YOU
LIKE TO GO?


The Star Beacon: Earth Star's monthly paranormal newsletter. Subscription info can be found by clicking here.




BOOKS, T-SHIRTS, TAPES -- NEW!
Earth Star's Store features metaphysical, self-help, children's literature and adult fiction, plus original T-shirts and conference lecture tapes. Visit now by clicking here.





PSYCHIC READERS
The NEW Psychic Readers Directory lists Intuitive Counselors from all over. Check out who's doing what, and how to contact them, by clicking here.




THE BEST OF
THE BEACON
Selected articles which have appeared over the years in The Star Beacon
Click here.




CONFERENCES
Check out upcoming conferences by clicking here.





FRIENDSHIP CLUB
Earth Star's Galaxy Wide Friendship Club is the place to find like-minded pen pals. Visit now by clicking here.





ART GALLERY
Earth Star's NEW Art Gallery features paintings by Ryan Ulrich plus an assortment of art (including extraterrestrial). Visit now by clicking here.





ARIZONA PAGE
Visit exotic and beautiful Why, Arizona. You can go there by clicking here.




MULES
Animal lovers will get a "kick" out of our Mule Page, featuring the Stucker Mesa Mules. Click here.


PUBLISHING
Earth Star Publications offers book packaging services for self-publishing authors, as well as a lot more. Please see our List of Services.
ADVERTISE HERE!
Advertise your wares or services here by placing an ad in The Star Beacon. To view CLASSIFIED ADS click here. For more information on advertising, e-mail us at UFOeditor@yahoo.com. For information regarding the Psychic Readers and Healers Directory, please e-mail starbeacon@gmail.com.
Crop Circle of the Month

from the January 2008 Star Beacon

by Commander Sanni Ceto
TREE OF BEGINNING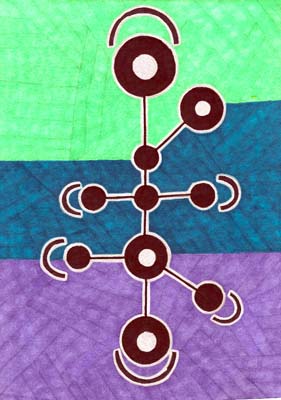 This circle is the Tree of Beginning. The tree is the grandfather of all the plants and as a tree it keeps the wisdom of the past and future inside, waiting to share it with those who seek from the library of Earth its primordial wisdoms.
This crop circle teaches us that, like a tree, we are to be record keepers and uplifters and caretakers over the fragile and endangered Earth and, as a tree, our roots must entwine and bond with each other until we are all as a collective of light bringers, instead of distancing each other and blocking the light with darkness.
The inner limbs of this circle represent generations of new saplings that are growing and reaching out to touch the light but aren't strong enough to reach it fully.
The outer vertical and horizontal ends represents those among the trees that are strong and are guardians of the ancient Earth, yet bringers of a new day, when Earth will awaken and all life will be renewed and made fresh again.
As the tree of life, you are all entwined and all related and all connected. the good and the bad — to teach each other as a way to learn, to co-exist as many trees in an endless forest.
Namasté, Commander Sanni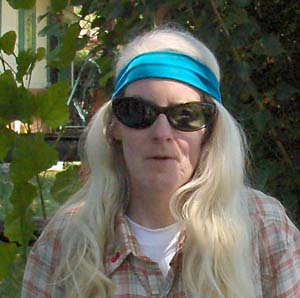 Commander Sanni Ceto can be reached by e-mailing her at sanniceto@yahoo.com.
Check out WHAT'S NEW

Subscribe to The Star Beacon


---
Copyright © 2008 Earth Star Publications
For permission to reprint articles or use graphics, e-mail lightworker@earthstarpublications.com.