GREETINGS, TERRANS!
CHECK OUT
WHAT'S NEW!

A fun Read!
ALL THE BAD STUFF COMES IN THREES

ZETI CHILD, LOST UPON A ONE STAR WORLD

Welcome to Earth Star on the Web. Here you will find a wealth of articles on diverse topics including UFOs and extraterrestrials, the paranormal, healing, earth changes, spirituality, the latest sightings, channeling, astrology, book reviews, art, poetry, plus conference news and reports, and a whole lot more.
WHERE WOULD YOU
LIKE TO GO?


The Star Beacon: Earth Star's monthly paranormal newsletter. Subscription info can be found by clicking here.




BOOKS, T-SHIRTS, TAPES -- NEW!
Earth Star's Store features metaphysical, self-help, children's literature and adult fiction, plus original T-shirts and conference lecture tapes. Visit now by clicking here.





PSYCHIC READERS
The NEW Psychic Readers Directory lists Intuitive Counselors from all over. Check out who's doing what, and how to contact them, by clicking here.




THE BEST OF
THE BEACON
Selected articles which have appeared over the years in The Star Beacon
Click here.




CONFERENCES
Check out upcoming conferences by clicking here.





FRIENDSHIP CLUB
Earth Star's Galaxy Wide Friendship Club is the place to find like-minded pen pals. Visit now by clicking here.





ART GALLERY
Earth Star's NEW Art Gallery features paintings by Ryan Ulrich plus an assortment of art (including extraterrestrial). Visit now by clicking here.





ARIZONA PAGE
Visit exotic and beautiful Why, Arizona. You can go there by clicking here.




MULES
Animal lovers will get a "kick" out of our Mule Page, featuring the Stucker Mesa Mules. Click here.


PUBLISHING
Earth Star Publications offers book packaging services for self-publishing authors, as well as a lot more. Please see our List of Services.
ADVERTISE HERE!
Advertise your wares or services here by placing an ad in The Star Beacon. To view CLASSIFIED ADS click here. For more information on advertising, e-mail us at UFOeditor@yahoo.com. For information regarding the Psychic Readers and Healers Directory, please e-mail starbeacon@gmail.com.
Crop Circle of the Month

from the February 2008 Star Beacon

by Commander Sanni Ceto
CREATION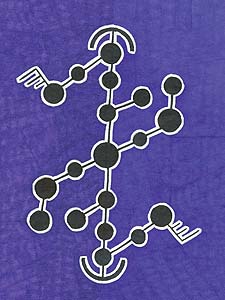 This crop circle is genesis or creation. Creation is a forever-expanding, ever changing cycle of birth, growing and exploring, and learning and changing.
This circle tells us that all things must emerge from their shells of either self-imposed conditioning or programming which the governments and others have made them conform to.
Creation is a part of everything and every life form. The center of this circle represents the heart or soul, where ideas are generated, then sent out as energy signals to every living thing's brain and mind, for them to fashion into an idea or another substance, to bring about a new thought or patterns to emerge.
Like all beings, the stars and planets themselves are creating and balancing each other through their infinite energies of creation. New galaxies are forming where others have transitioned, their energies feeding and nurturing those who are born after them.
This circle's outer arms are the spiral galaxies as they are born into life, blessing all with creativity and wisdom, to use their abilities for the good and benefit of others, so that they, too, can combine their energies to produce and create a better world.
Namasté, Commander Sanni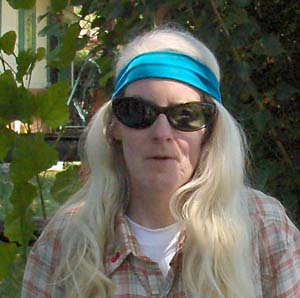 Commander Sanni Ceto can be reached by e-mailing her at sanniceto@yahoo.com.
Check out WHAT'S NEW

Subscribe to The Star Beacon


---
Copyright © 2008 Earth Star Publications
For permission to reprint articles or use graphics, e-mail lightworker@earthstarpublications.com.