COSMOGENESIS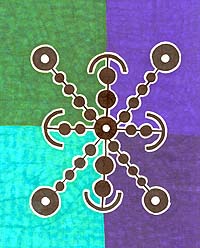 This crop circle represents the beginnings of the cosmic ocean, which was born of a tiny molecule of infinite matter which has no end but a violent beginning. Cosmos are created by random acts of energies merging and blending their frequencies which link themselves into everything that is created after their birth. Every star, every planet has a memory of its origins.
This circle teaches all that you aren't a unit unto yourselves but a tiny spark of energy which emerged out of chaos, to seek peace and unity among others like you. The center of this circle represents the ultimate source of all energies and all awareness and understanding that humans refer to as God and the intelligent spark. This is never dying but always alive, blending and merging and solidifying all minds and hearts into one spirit and one soul that is the heart of every universe and every galaxy.
The four arms represent the endless quest for seeking the truth to all mysteries upon your planet and an end to all that is kept secret from you by your governments. The crescents are harmonies that seek to restore balance in a troubled world and a wounded species which is desperately trying to evolve as their cosmic brothers and sisters have done.
This species is Earth man, who emerged from cosmosgenesis and is attempting to cross into the stars in their primitive shuttles and space stations. Before humans are ever free to blend their souls into the stars, wars must end and differences solved by peace and not killing. This damages the DNA which is cosmos-created and nurtured by supreme energies.
Cosmogenesis is the spark that unites every life and every mind to think and learn, instead of causing destruction of their world.
Namasté, Commander Sanni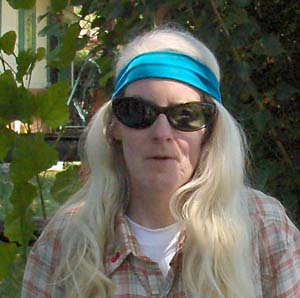 Commander Sanni Ceto can be reached by e-mailing her at sanniceto@yahoo.com.