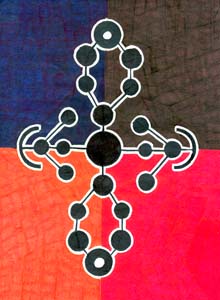 THE SPIRAL


The spiral teaches us that you are all dancers in a grand unfolding dance — a whirling conglomerate of stars — planets and galaxies shifting, blending and merging at every second and every minute of your existence.
Your very lives are a tiny portion of a tiny yet grand spiral galaxy, which has taught you the ways of the wonderful dance, which is an invisible yet powerful driving force planted deep within your unconscious souls — the blueprints of learning and sharing within this massive conglomerate of universes and their stars and planets.
The inner center of this crop circle is where your hearts emerged from this beautiful spiral and were nurtured by the supreme Yah-weh force, which is the spark of life that lights all cells with a cosmic memory and awareness of self and the self's unity with the galaxies.
The outer arms of this circle teach us and expand our minds that earth is itself trapped within an evolving spiral of changes internal and external to the planet and its inhabitants are linked and feel this daily.
The outer ends of this circle represent the balances that all universes know and share among themselves and their countless stars and planets as everything and all things are dancers within this spiral of infinite life.
Namasté, Commander Sanni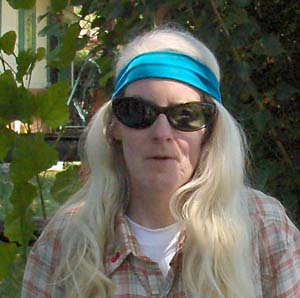 Commander Sanni Ceto can be reached by e-mailing her at sanniceto@yahoo.com.
See her NEW WEB SITE at http://sanniceto.tripod.com/index.html