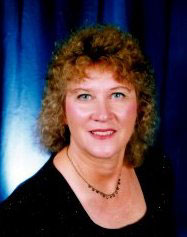 from the January 2003
Star Beacon
by Ann Ulrich Miller
Former NASA astronaut mentions ETs at Area 51
At an informative, hour-long presentation on Dec. 20, 2002, about the NASA Gemini, Apollo and Apollo-Soyuz programs, accompanied by some stock visuals, former NASA astronaut Thomas P. Stafford made several stone-faced quips throughout his presentation, among them: (at about 1:52 p.m. EST) "...then on to a place you know about... Area 51. That's where we had the dead aliens buried. We used to have them down at Roswell, but that got too much publicity, so we moved them there."
The reaction from the crowd was the expected laugh, but Stafford never flinched while making the remarks. It could be stated that he appeared sincere, but the crowd took it as a joke, obviously, and Stafford moved on without a pause and continued to talk about the F-16, the B-1, and B-2, and other aircraft tested at Area 51.
Comment from Merilla (Dec. 21, 2002): "My cousin lives in Roswell and has been good friends of the mortician that 'took care of' the alien bodies. He said that the government came in and moved the bodies to Nevada."
Source: Rense.com

Lots of interesting things have been happening on Earth lately... Scott Corrales of the Institute of Hispanic Ufology produced the following reports:
Source: Primera Hora (newspaper). Date: Oct. 7, 2002

ANOTHER MYSTERIOUS ATTACK: CHUPACABRAS RETURNS
by Sara M. Justicia Doll
for PRIMERA HORA
Only two weeks after being blamed for the deaths of several domestic animals in Ponce, the enigmatic Chupacabras reappeared this time in the Caguitas Centro sector of Aguas Buenas.
"When I got home I looked at the cage and didn't see the rabbits. I went downstairs quickly and saw the scene: I had a nervous attack and had to take some pills," said Amarillis Flores, who returned home yesterday morning after having spent the weekend at her daughter's house.
Amarillis, who was in charge of the residence, was alarmed when she saw that her grandchildren's pets - two white rabbits, a black duck, a rooster and a hen - lay petrified at the bottom of their cages, located at the rear of the backyard. Neighbor Salvador Rosario said that on Sunday night he noticed that the dogs were very restless, but dismissed the possibility that the canines could have been the cause of the animal deaths, as the cage would require a strength greater than a dog's to tear through the screen.
"Two dogs have been missing since Saturday - a Dachshund named Oreja and a poodle named Negri," added Rosario, a retired schoolteacher. The scene was macabre: a duck, still agonizing, displayed two holes on its back through which its blood was apparently extracted. The equidistant holes could also be seen on the rooster's back and on that of the hen. The rabbits' front paws had been severed; two geese and another duck survived the carnage. "They couldn't have been dogs, because they would have dragged the animals away. It was a two-legged chupacabras," said Flores, meaning that it was either the mythical creature that no one has been able to identify, or it was a human being.
Inside the cage, where the smell of decomposition prevailed, there was no trace of blood and its gate had not been forced. The wire fencing had been pierced or ripped by something with considerable strength, according to the affected parties.
When intervierwed by Primera Hora, veterinarian and zoologist Pedor Ninez noted that the incidents ascribed to the "Chupacabras" - a character believed by many to have wings, flies swiftly and has nocturnal habits - could be the work of stray dogs, apes or exotic animals not native to Puerto Rico. The specialist in exotic wildlife stated that during the drought season, some types of rats and mice tend to suck the blood of others to survive.
Translation (C) 2002. Scott Corrales, Institute of Hispanic Ufology. Special thanks to Luiseppi Quinones.
Source: Terra.Cl www.terra.cl/ovnis/. Date: Nov. 15, 2002
POSSIBLE UFO LANDING IN SOUTHERN CHILE
A 30-meter radius was completely scorched. According to measurements made by the military, there were high levels of radiation in the area.
SANTIAGO, Nov. 15. - A circular imprint measuring 30 meters in diameter was found by military personnel from the "La Concepcion" Regiment based in Lonquimay, in Chile's Ninth Region. The forces isolated an area consisting of pasture fields and trees in a radius of 1200 meters.
This information was made known to Terra.Cl's Ufology Channel by researcher and retired Carabineros major Raul Gajardo Leopold..
In a telephone conversation from the city of Angol, Gajardo noted that this case was given to him on October 27. "It was approximately two months ago that a mounted patrol from the Carabineros Barracks at Liucura, a dependency of the 5th Sheriff's Office at Curacautn, established that in a location some three hours away from Angol there was considerable military personnel belonging to the 'La Concepcion' Regiment of Lonquimay. They isolated an area consisting of pasture fields and trees in a 1200 meter radius, like a soccer field," he said.
According to the researcher, the reason for the show of force was the discovery of a burned patch of grass. The phenomenon extended over a diameter of 30 meters and burned tree trunks and a substance similar to whitewash could be observed. "At equidistant points of the circle there were also four circles measuring 15 cm, which were not scorched. They are like four legs at the center of the circle. What is strange is that the snow never got to cover the circle. The exact location of this site shall be kept confidential in order to research it carefully," explained Raul Gajardo.
Radiation at the Site
A strange fact was that measurements made by the military through a Geiger counter had recorded a high level of radiation in the area.
Gajardo further added that he is the phase of collecting all of the data and stated that the individuals who furnished the information to him are completely trustworthy.
Another interesting fact is that Carabineros personnel were barred entry to the site, while a member of the Army's upper echelon visited the area by helicopter.
Translation (C) 2002. Scott Corrales, Institute of Hispanic Ufology. Special thanks to Liliana Nunez O.



Check out WHAT'S NEW

Subscribe to The Star Beacon




---
Copyright © 2002 Earth Star Publications
For permission to reprint articles or use graphics, e-mail earthstar@tripod.net.