GREETINGS, TERRANS!
CHECK OUT
WHAT'S NEW!

Just Released!
ALL THE BAD STUFF COMES IN THREES

ZETI CHILD, LOST UPON A ONE STAR WORLD

Welcome to Earth Star on the Web. Here you will find a wealth of articles on diverse topics including UFOs and extraterrestrials, the paranormal, healing, earth changes, spirituality, the latest sightings, channeling, astrology, book reviews, art, poetry, plus conference news and reports, and a whole lot more.
WHERE WOULD YOU
LIKE TO GO?


The Star Beacon: Earth Star's monthly paranormal newsletter. Subscription info can be found by clicking here.




BOOKS, T-SHIRTS, TAPES -- NEW!
Earth Star's Store features metaphysical, self-help, children's literature and adult fiction, plus original T-shirts and conference lecture tapes. Visit now by clicking here.





PSYCHIC READERS
The NEW Psychic Readers Directory lists Intuitive Counselors from all over. Check out who's doing what, and how to contact them, by clicking here.




THE BEST OF
THE BEACON
Selected articles which have appeared over the years in The Star Beacon
Click here.




CONFERENCES
Earth Star's annual Love and Light Conference. Also check out other conferences by clicking here.





FRIENDSHIP CLUB
Earth Star's Galaxy Wide Friendship Club is the place to find like-minded pen pals. Visit now by clicking here.





ART GALLERY
Earth Star's NEW Art Gallery features paintings by Ryan Ulrich plus an assortment of art (including extraterrestrial). Visit now by clicking here.





ARIZONA PAGE
Visit exotic and beautiful Why, Arizona. You can go there by clicking here.




MULES
Animal lovers will get a "kick" out of our Mule Page, featuring the Stucker Mesa Mules. Click here.


PUBLISHING
Earth Star Publications offers book packaging services for self-publishing authors, as well as a lot more. Please see our List of Services.
ADVERTISE HERE!
Advertise your wares or services here by placing an ad in The Star Beacon. To view CLASSIFIED ADS click here. For more information on advertising, e-mail us at UFOeditor@yahoo.com. For information regarding the Psychic Readers and Healers Directory, please e-mail earthstar@tripod.net.
DISC-ussion
from the January 2007 Star Beacon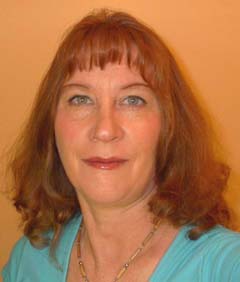 edited by Ann Ulrich Miller
THE BATTLE FOR SNIPPY'S REMAINS
In an article from the Rocky Mountain News dated Dec. 9, 2006, Deborah Frazier wrote that the battle for Snippy the horse's remains is in full swing.
Snippy was a mare that died in a field near Alamosa, Colo., in 1967, which drew international attention because it was the first reported mutilation case publicized, suggesting that UFOs were to blame.
Snippy's bones have had a series of owners. They were wired together and mounted on a wheeled platform, and appeared briefly on eBay the first week in December, for a minimum bid of $50,000.
Attorneys for the heirs of Snippy's last owner, Carl Helfin, lawyers for the descendants of Snippy's original owner, Nellie Lewis, and legal counsel for the Alamosa Chamber of Commerce where Snippy resided, all claim the mare's remains.
It has been said that Lady, the horse's real name, picked up the nickname "Snippy" at the time of her death from reporters because of the way she was found all cut up.
When Snippy was found dead, all flesh between her nose and withers was removed, along with her brain. Nellie Lewis said that at the time, the boots she walked in to where Snippy was found were radioactive. She also said her hands burned when she picked up Snippy's mane and a gizzard-like growth appeared on her hand afterward.
Snippy launched the San Luis Valley's reputation for spaceships and ET encounters. And now her bones are a hot commodity. According to Cassandra Martinez, the personal representative for Helfin's estate (Helfin died in 2003), "We're temporarily stalled on eBay now... the heirs think Snippy is more valuable than $50,000 and they hope they can realize more than that."
No paperwork trail followed Snippy's postmortem from a veterinarian's home to the Alamosa Chamber of Commerce to Adams State College and then private owners. "Snippy can't leave this valley," said Debra Goodman, director of the chamber of commerce. "She's historic. There's a public outrage that she might leave."
UFO author/investigator Chris O'Brien said he saw Snippy's picture on a supermarket tabloid in 1967, when he was 10. "The headline was 'Flying Saucers Killed My horse.' " He said he devoured the article. O'Brien resided in the San Luis Valley for 13 years, researching incidents.
"There's no other place with as many sightings. Snippy was the grand lady of the mutilations," O'Brien said. "I would hate to see someone from Japan come up with the $50,000 to take Snippy away."
Frank Duran, hired by Helfin's estate to market Snippy, said Lewis' descendants are upset about the sale and visited his office to have a family picture taken with Snippy. "I'd like to see Snippy stay here, too," Duran said.
Goodman said Helfin donated the railroad depot he owners to the town that could house a museum that included Snippy and other historical items. "She's our icon," Goodman said. "The valley is not what you call normal. We have a prominent UFO history. Snippy represents that history better than anything."
Martinez said Helfin's heirs are sympathetic. "They want the most value for Snippy that they can get, but the fact that the valley has such an interest in Snippy will come into play," she said.
Donations for the express purpose of purchasing Snippy are being solicited so that she will have a permanent home in Alamosa. Any donation, regardless of size, will be greatly appreciated and can be sent to Save Snippy, 300 Chamber Drive, Alamosa, CO 81101. For more information on Snippy, go to www.snippy.com or Christopher O'Brien's Web site, http://tmv.us.
Check out WHAT'S NEW

Subscribe to The Star Beacon




---
Copyright © 2007 Earth Star Publications
For permission to reprint articles or use graphics, e-mail earthstar@tripod.net.