GREETINGS, TERRANS!
CHECK OUT
WHAT'S NEW!

Just Released!
Throughout All Time
Read Ann's
SPACE TRILOGY
Order
At DISCOUNT!

Welcome to Earth Star on the Web. Here you will find a wealth of articles on diverse topics including UFOs and extraterrestrials, the paranormal, healing, earth changes, spirituality, the latest sightings, channeling, astrology, book reviews, art, poetry, plus conference news and reports, and a whole lot more.
WHERE WOULD YOU
LIKE TO GO?


The Star Beacon: Earth Star's monthly paranormal newsletter. Subscription info can be found by clicking here.




BOOKS, T-SHIRTS, TAPES -- NEW!
Earth Star's Store features metaphysical, self-help, children's literature and adult fiction, plus original T-shirts and conference lecture tapes. Visit now by clicking here.





PSYCHIC READERS
The NEW Psychic Readers Directory lists Intuitive Counselors from all over. Check out who's doing what, and how to contact them, by clicking here.




THE BEST OF
THE BEACON
Selected articles which have appeared over the years in The Star Beacon
Click here.




CONFERENCES
Check out conferences by clicking here.





FRIENDSHIP CLUB
Earth Star's Galaxy Wide Friendship Club is the place to find like-minded pen pals. Visit now by clicking here.





ART GALLERY
Earth Star's NEW Art Gallery features paintings by Ryan Ulrich plus an assortment of art (including extraterrestrial). Visit now by clicking here.





ARIZONA PAGE
Visit exotic and beautiful Why, Arizona. You can go there by clicking here.




MULES
Animal lovers will get a "kick" out of our Mule Page, featuring the Stucker Mesa Mules. Click here.


PUBLISHING
Earth Star Publications offers book packaging services for self-publishing authors, as well as a lot more. Please see our List of Services.
ADVERTISE HERE!
Advertise your wares or services here by placing an ad in The Star Beacon. To view CLASSIFIED ADS click here. For more information on advertising, e-mail us at UFOeditor@yahoo.com. For information regarding the Psychic Readers and Healers Directory, please email starbeacon@gmail.com.
DISC-ussion

from the June 2009 Star Beacon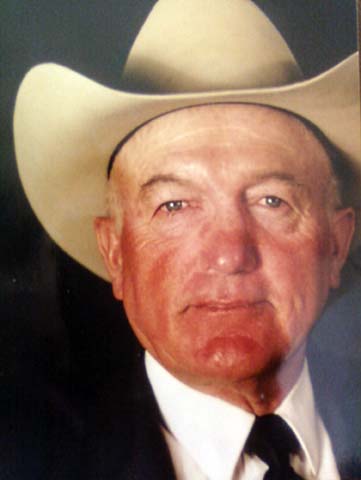 edited by Ann Ulrich Miller

UFO contactee Pat McGuire
makes his transition
Pat McGuire, UFO contactee from many years ago, made his transition on May 14 after a long illness. His obituary appeared in the Laramie Boomerang and was sent to me by Lyndall Riedel.
It reads: "Patrick Leroy McGuire, 66, died Thursday, May 14, 2009, at the Medical Center of the Rockies, in Loveland, Colo. He was born Aug. 15, 1942, in Wheatland (Wyo.) to Bernard and Edna McGuire. He married Wanda Duncan on Oct. 26, 1963, to which were born seven daughters and one son. He was married to Wanda for 19 years. He was a rancher and farmer and loved the outdoors. He was a very kind and loving man, who was always ready with a smile and a helping hand. He will be missed by all who knew him.
"He is survived by his former wives, Wanda, Lyndall and Janice; children, Carol Denham, Deborah Rousseau, Suzanne King, Patrick McGuire, Bridget McGuire, Julie McGuire, Virginia McGuire, Tammy Bonds, Michael McGuire, David Riedel, Arael McGuire and Leara Viguerias; grandchildren Karie, Kaleb, Sylvia, Audrey, Amanda, Angela, Andrea, Raelyn and Brittany; brothers Tom, Dan and Bing; and sisters Marge, Kathy and Dodie. He was preceded in death by his parents, Bernard and Edna McGuire, and baby Dov. Rosary will be at 10 a.m. Monday at St. Laurence O'Toole Catholic Church, followed by funeral services at 10:30 a.m. Interment will be in the Wheatland family plot."

Niara Isley airs on UFO Think Tank
Niara Terela (Isley) did an interview May 16 on Internet Radio with Alejandro Rojas on UFO Think Tank, about her US Air Force experiences and contact with extraterrestrials.
To listen to this interview on line, go to: http://www.blogtalkradio.com and click on "UFO Think Tank," then scroll down to her name.
Niara, a body-centered life coach, is the Denver Extraterrestrial Contact Examiner for the on-line publication The Examiner. You can read her articles at http://www.examiner.com/examiner/x-7722-Denver-Extraterrestrial-Contact-Examiner/.

UFO maps of sightings
Steve Reichmuth and Peter Davenport developed maps of information about UFO sightings around the country. Sightings increased to a total of 800 in January 2009, but decreased to 695 in February 2009, and 634 sightings reported during March 2009. Sightings continued to be heavy along the Atlantic Coast in the Northeast, Indiana, Georgia, Arizona, and Los Angeles. You can see the maps at www.UFOResearcher.com.

Ann Ulrich Miller is publisher of The Star Beacon.
Order her spiritual autobiography, Throughout All Time.