GREETINGS, TERRANS!
CHECK OUT
WHAT'S NEW!

Just Released!
Throughout All Time
Read Ann's
SPACE TRILOGY
Order
At DISCOUNT!

Welcome to Earth Star on the Web. Here you will find a wealth of articles on diverse topics including UFOs and extraterrestrials, the paranormal, healing, earth changes, spirituality, the latest sightings, channeling, astrology, book reviews, art, poetry, plus conference news and reports, and a whole lot more.
WHERE WOULD YOU
LIKE TO GO?


The Star Beacon: Earth Star's monthly paranormal newsletter. Subscription info can be found by clicking here.




BOOKS, T-SHIRTS, TAPES -- NEW!
Earth Star's Store features metaphysical, self-help, children's literature and adult fiction, plus original T-shirts and conference lecture tapes. Visit now by clicking here.





PSYCHIC READERS
The NEW Psychic Readers Directory lists Intuitive Counselors from all over. Check out who's doing what, and how to contact them, by clicking here.




THE BEST OF
THE BEACON
Selected articles which have appeared over the years in The Star Beacon
Click here.




CONFERENCES
Check out conferences by clicking here.





FRIENDSHIP CLUB
Earth Star's Galaxy Wide Friendship Club is the place to find like-minded pen pals. Visit now by clicking here.





ART GALLERY
Earth Star's NEW Art Gallery features paintings by Ryan Ulrich plus an assortment of art (including extraterrestrial). Visit now by clicking here.





ARIZONA PAGE
Visit exotic and beautiful Why, Arizona. You can go there by clicking here.




MULES
Animal lovers will get a "kick" out of our Mule Page, featuring the Stucker Mesa Mules. Click here.


PUBLISHING
Earth Star Publications offers book packaging services for self-publishing authors, as well as a lot more. Please see our List of Services.
ADVERTISE HERE!
Advertise your wares or services here by placing an ad in The Star Beacon. To view CLASSIFIED ADS click here. For more information on advertising, e-mail us at UFOeditor@yahoo.com. For information regarding the Psychic Readers and Healers Directory, please email starbeacon@gmail.com.
DISC-ussion

from the December 2009 Star Beacon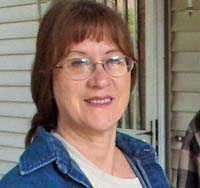 edited by Ann Ulrich Miller

UFO plunges Sicilian town into darkness
An article appearing on allnewsweb.com by Michael Cohen tells about an extraterrestrial story making news currently in Italy. It involves a highly credible UFO event that occurred in the locale of Montserrat near the city of Agrigento in the historic 'Valley of the Temples' region of Sicily.
The event occurred on the night of Sept. 26, 2009. Multiple witnesses saw a UFO move across the sky above their homes in the commune of Montserrat. Witnesses confirmed that as the UFO moved across the sky, electricity failed and lights went off within a certain radius of the area, directly below the craft. As the UFO moved away from an area the lighting immediately returned.
Retired police officer, Gaetano Castellano, who witnessed and managed to get photographs of the event, noted that due to the surrounding darkness, the UFO was very visible. "It was silvery gray," Mr. Castellano said, and he added that at some point the UFO veered to one side and zoomed off into the sky at a very fast speed.
Michael Cohen says: "It is known that the Italian Government investigates events involving UFOs. No doubt they will be onto this one."
Sources: www.allnewsweb.com/page9299899.php
www.agrigentoweb.it/ufo-sul-cielo-della-valle-dei-templi_25388/
(Thanks to Katharina Waldorf)

Dickey named Ariz.'s new state director
Christine Dickey was appointed in November to be State Director for Arizona's Mutual UFO Network (MUFON). Christine is the author of a new ebook out, titled Unspecified Aerial Phenomenon, which includes dozens of color pictures of UFO craft photographed with her digital camera.
"I hope to bring the state of Arizona to new heights," she disclosed. "As you know, we have high numbers of UFO sightings in Arizona, possibly because they like the nice winters here also!"
Christine just recently got out of the hospital and had lost a lot of blood during surgery. Complications ensued and her stay was prolonged. She wants to apology to anyone who tried to contact her during that time to order her book. (See the ad for Christine's book in Classifieds, page 15.)

For excellent weekly reports on UFO sightings and space anomalies, visit George Filer's Web sites at www.NationalUFOCenter.com and also www.ufofiler.com. You can sign up for email at http://www.ufoweek.com. He depends on donations to keep these colorfully illustrated reports coming.


Ann Ulrich Miller is publisher of The Star Beacon.
Order her spiritual autobiography, Throughout All Time.
View the video