John Cali
The poll didn't talk about other countries, but I'd guess it's about the same as in the United States.
There's been a steady, years-long stream of folks suffering from a lack of self-love and self-esteem coming to us for private sessions with Chief Joseph. There have also been some of my close family and friends who've talked with me about their lack of self-love and self-esteem. So I've probably seen and heard just about all there is. It's not a pretty picture.
We talked about self-esteem in two other articles in the past. Perhaps it's time once again to revisit the subject.
Here's Chief Joseph: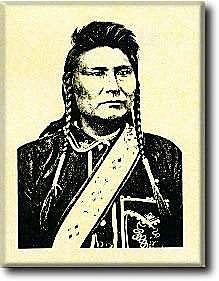 Chief Joseph
We're going to do something a bit different this week. Instead of "business as usual," we're going to give you a list of practical suggestions you can use to achieve greater self-love.
1) Eliminate all self-criticism and self-judgment. All of it! You deserve better than that.
2) Eliminate all thoughts that scare you. Remember, you are totally safe and secure in this present moment. And this present moment is all you have. Fear is based on what might happen in the future. So focus fully right here, right now, in the present moment. You are safe here. There is nothing to fear.
3) Be patient with yourself. You don't have to become perfect however you or your society define that. You are perfect just as you are.
4) Take good care of yourself — physically, mentally, emotionally, spiritually. You already know how to do this. So just do it.
5) Use what we call "the mirror technique" every day. First thing every morning simply look into your bedroom or bathroom mirror. Look deeply into your own eyes. Then say to yourself (and mean it!) "(Your name), I love you!" Say it 10 or 12 times. It takes only a few seconds, but you will reap rewards beyond your wildest dreams. Then you will fall head-over-heels in love with yourself.
6) Know you are a powerful, sovereign being. You need nothing, no one outside yourself. You are God.
7) Your most important relationship, bar none, is that relationship between you and your higher self. That relationship will ensure all your other relationships are healthy and whole.
8) Then you won't expect another person to "complete" you or make you happy. Talk about an impossible dream! No one can complete you because you are already whole and complete. No one can make you happy because happiness is always an "inside job."
You will see all this clearly when you master the art of self-love.
FREE BOOK!

The Book of Joy: How to Live Every Day of Your Life Happily Ever After.

Get Chief Joseph's wise advice and guidance on how to live your life exactly the way you want to, and how to do it with deep joy. Surf to:
www.greatwesternpublishing.org/boj.html
Email:
john@greatwesternpublishing.org
Website:
http://www.greatwesternpublishing.org
Free newsletter:
chiefjoseph-on@mail-list.com
Private readings with Chief Joseph:
http://www.greatwesternpublishing.org/readings.html


Copyright © 2010 by John Cali
All rights reserved
Check out WHAT'S NEW
Subscribe to The Star Beacon
---
Copyright © 2010 Earth Star Publications
For permission to reprint articles or use graphics, e-mail starbeacon@gmail.com.

This page has been visited by

Light Beings