GREETINGS, TERRANS!
CHECK OUT
WHAT'S NEW!

NEW!
READ TODAY'S BLOG


Order your copy of
THE LIGHT BEING

Welcome to Earth Star on the Web. Here you will find a wealth of articles on diverse topics including UFOs and extraterrestrials, the paranormal, healing, earth changes, spirituality, the latest sightings, channeling, astrology, book reviews, art, poetry, plus conference news and reports, and a whole lot more.
WHERE WOULD YOU
LIKE TO GO?


The Star Beacon: Earth Star's monthly paranormal newsletter. Subscription info can be found by clicking here.




BOOKS, T-SHIRTS, TAPES -- NEW!
Earth Star's Store features metaphysical, self-help, children's literature and adult fiction, plus original T-shirts and conference lecture tapes. Visit now by clicking here.





PSYCHIC READERS
The NEW Psychic Readers Directory lists Intuitive Counselors from all over. Check out who's doing what, and how to contact them, by clicking here.




THE BEST OF
THE BEACON
Selected articles which have appeared over the years in The Star Beacon
Click here.




CONFERENCES
Earth Star's annual Love and Light Conference. Also check out other conferences by clicking here.





FRIENDSHIP CLUB
Earth Star's Galaxy Wide Friendship Club is the place to find like-minded pen pals. Visit now by clicking here.





ART GALLERY
Earth Star's NEW Art Gallery features paintings by Ryan Ulrich plus an assortment of art (including extraterrestrial). Visit now by clicking here.





ARIZONA PAGE
Visit exotic and beautiful Why, Arizona. You can go there by clicking here.




MULES
Animal lovers will get a "kick" out of our Mule Page, featuring the Stucker Mesa Mules. Click here.


PUBLISHING
Earth Star Publications offers book packaging services for self-publishing authors, as well as a lot more. Please see our List of Services.
ADVERTISE HERE!
Advertise your wares or services here by placing an ad in The Star Beacon. To view CLASSIFIED ADS click here. For more information on advertising, e-mail us at UFOeditor@yahoo.com. For information regarding the Psychic Readers and Healers Directory, please e-mail earthstar@tripod.net.
Answers from Chief Joseph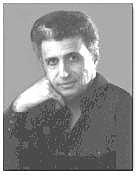 from the October 2005 Star Beacon

Moments of Grace
by Chief Joseph and John Cali
John Cali
As many of you know, I normally don't pay much attention to the mainstream news media. But I have during this very difficult time in the aftermath of Hurricane Katrina.
We've all heard many stories of the human horrors left festering in Katrina's wake. And we've heard people in positions of responsibility, folks who should know better, pointing fingers and finding blame everywhere except in themselves.
CNN host Howard Kurtz exclaimed, "Good God, what is wrong with these people? Will they ever learn to see somebody else's misfortune as something more than their political opportunity?"
But, for the first time in my personal memory, the mainstream news media are focusing not only on the bad news, but also almost as much on the good news, the news of all the "good Samaritans" out there.
National Public Radio reporter Robert Smith said "There's no shortage of kindness, even if there is a shortage of space."
There have been, as another wise reporter said, "moments of grace." Moments that restore our faith in humanity, in ourselves, and in the basic goodness of life.
In an eloquent and poignant letter, a dear friend wrote me about her own moments of grace.
Here's her letter:
Dear One,
On the subject of Hurricane Katrina, may I make a few comments? I live and work in Houston TX, as you may or may not know. There has been a plethora of accusations and blaming, but I feel those are people who've not yet learned that blaming and accusation get us nothing.
Rather I'd like to tell you that in my job as a rabbi's assistant, the very morning the hurricane made landfall, my phone was ringing non-stop with people saying, "Tell me what to do, how can I help? I can't sit here doing nothing!" And it has continued to ring with that same sentiment ever since.
Houston citizenry has opened their hearts and homes and wallets, they have volunteered for feeding the hungry and clothing those who arrived here with only the shirt on their backs. They have sat with refugees and listened to them talk, something that many desperately needed. They have played with the children and brought toys.
As we continue to become more organized, there are solid plans in place so that the most can be accomplished to help the hurricane victims without duplicating efforts. People from all walks of life have stepped up to the plate and worked tirelessly.
People from nearly every state in the Union have called to volunteer parts of their homes, their vacation homes, air mattresses, anything they have to house those who've lost everything.
This country has not lost its heart nor its faith! I have a sign in my office that states (not my words) "I don't believe in miracles, I depend on them." And oh my goodness they abound here and I am grateful to be here.
Much love,
(Name omitted)
And here's Chief Joseph.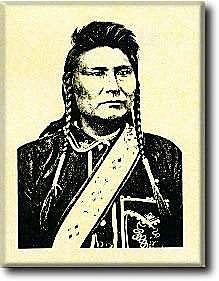 Chief Joseph
It is true you are all in your current lifetimes for the benefit of God, of All That Is. But it is also true you are in this lifetime for your own benefit.
It's a two-way street, friends. You and God benefit equally from your human experiences. You humans bring a richness and joy to us in the dimensions of spirit simply by being human. Your being is its own justification.
It's all about growth, not perfection and imperfection.
We ask you to consider for a moment your idea of perfection.
When you finally become perfect (whatever you define that as), you will have, as you say, "arrived." And most of you, when thinking about arriving, believe you've reached your destination, the end of your journey.
But there is no end to your journey — or to God's. You are both on an eternal journey, a journey with no end, no destination.
The "end," if there is one, is simply growth. You are growing, growing, growing. And no end is in sight. Nor will an end ever be in sight.
So we can only assume when you talk about imperfection, you are saying you have not yet arrived at perfection.
Our only response to that is you are perfect in your imperfection.
Forget the terms "perfection" and "imperfection." Instead, substitute "growth."
You are growing. You are neither perfect nor imperfect. You are growing. Period!
God is all that is. God is literally every thing that exists in all of creation. That includes you, with all your perceived imperfections.
So, yes, to answer our reader's question, your "imperfections" are part of God. They are also God's "imperfections."
You and God are on a journey together. You are intimately bound together as equals, and can never be separate. Take comfort in that — you and God are never separate. He or She is always with you. You are one, imperfections and all.
It's all good, friends. God wants you to enjoy the journey, to find joy in every aspect of your life. Even your imperfections.
Great Western Publishing
Copyright © 2005 by John Cali
All rights reserved

Check out WHAT'S NEW
Subscribe to The Star Beacon
---
Copyright © 2005 Earth Star Publications
For permission to reprint articles or use graphics, e-mail earthstar@tripod.net.

















This page has been visited by

Light Beings