GREETINGS, TERRANS!
CHECK OUT
WHAT'S NEW!

NEW!
READ TODAY'S BLOG


Order your copy of
THE LIGHT BEING

Welcome to Earth Star on the Web. Here you will find a wealth of articles on diverse topics including UFOs and extraterrestrials, the paranormal, healing, earth changes, spirituality, the latest sightings, channeling, astrology, book reviews, art, poetry, plus conference news and reports, and a whole lot more.
WHERE WOULD YOU
LIKE TO GO?


The Star Beacon: Earth Star's monthly paranormal newsletter. Subscription info can be found by clicking here.




BOOKS, T-SHIRTS, TAPES -- NEW!
Earth Star's Store features metaphysical, self-help, children's literature and adult fiction, plus original T-shirts and conference lecture tapes. Visit now by clicking here.





PSYCHIC READERS
The NEW Psychic Readers Directory lists Intuitive Counselors from all over. Check out who's doing what, and how to contact them, by clicking here.




THE BEST OF
THE BEACON
Selected articles which have appeared over the years in The Star Beacon
Click here.




CONFERENCES
Earth Star's annual Love and Light Conference. Also check out other conferences by clicking here.





FRIENDSHIP CLUB
Earth Star's Galaxy Wide Friendship Club is the place to find like-minded pen pals. Visit now by clicking here.





ART GALLERY
Earth Star's NEW Art Gallery features paintings by Ryan Ulrich plus an assortment of art (including extraterrestrial). Visit now by clicking here.





ARIZONA PAGE
Visit exotic and beautiful Why, Arizona. You can go there by clicking here.




MULES
Animal lovers will get a "kick" out of our Mule Page, featuring the Stucker Mesa Mules. Click here.


PUBLISHING
Earth Star Publications offers book packaging services for self-publishing authors, as well as a lot more. Please see our List of Services.
ADVERTISE HERE!
Advertise your wares or services here by placing an ad in The Star Beacon. To view CLASSIFIED ADS click here. For more information on advertising, e-mail us at UFOeditor@yahoo.com. For information regarding the Psychic Readers and Healers Directory, please e-mail earthstar@tripod.net.
Answers from Chief Joseph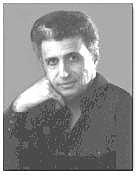 from the November 2005 Star Beacon

Time and Other Illusions
by Chief Joseph and John Cali
John Cali
I had the strangest experience not long ago. Iíve had lots of weird experiences in my life, but never anything like this. I was driving from my house to a destination 10 miles away. Since Iíd traveled this route many times, I knew the exact distance. And since I almost always drive at the speed limit, I knew how many minutes the trip took.
As I left my house, I checked the clock in my car. When I arrived at my destination, I checked the car clock again. I was shocked. So, I immediately checked my car clock against another clock at my destination. (I donít wear a watch.) My car clock was correct.
I had gone 10 miles in six minutes. Driving at the speed limit, there was no way I could have travelled that distance in that amount of time.
It didnít take a mathematical genius (which I am definitely not!) to calculate I had to be traveling at about 100 miles an hour. Never in my life have I gone that fast. In an airplane, yes ó but never in a car.
What was going on here?
Hereís Chief Joseph.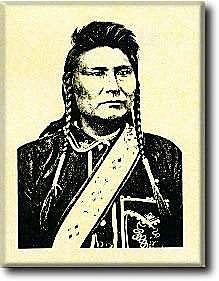 Chief Joseph
The world around you is not always ó in fact, almost never ó what it seems to be. We are not saying the world is not real. Itís very real, because you created it. But it is not always real in the way you perceive it with your physical senses.
For example, you know most seemingly solid material objects are composed mainly of empty space. Your physical bodies are nearly three-quarters water. The sky above you is not really blue. And so on and on.
To see the world around you and within you clearly, you need to see from a higher vision than your physical eyes can give you. That higher vision, which comes through the eyes, if you will, of your higher self, will enable you to see and do things you normally consider impossible.
For example, many of you have had premonitions ó a knowing something was going to happen before it happened. At least before it happened in the framework of what you call time.
Everything that has ever existed, everything that will ever exist, exists now, in this present moment.
Time truly is an illusion, albeit a useful one as long as you are in your physical bodies. Your modern world, especially your Western society, is deeply caught up in this illusion called time. Usually, you think thereís never enough of it. And yet you have all the time in the universe, literally at your fingertips.
When you focus on aligning yourselves with your higher self or soul, when you focus on the power of the present moment ó then, time, as you know it, literally ceases to exist.
That day John describes is a good example. He was so focused on his goal, getting to his destination, he was able to literally shrink time. You all do this often, usually without realizing it.
You can even shrink time down to nothing. For example, John could have instantly transported himself and his car to his destination with no passing of time. You call these things miracles. But they are not. They are the most ordinary of events, once you align your energy and get yourselves focused on what you want to manifest.
Friends, you live in a magnificent universe ó a universe that holds more wonders than you have ever dreamt of. The universe is filled with magic. Your lives, your bodies, your world around you are all magical. And they are far, far more than what you normally see and sense.
Open your real eyes, the eyes of your higher self, and you will find yourselves dancing with delight and passion at the beauty and magic all around and within you.
When you do that, all illusions will vanish. And all youíll see is magic.
Great Western Publishing
Copyright © 2005 by John Cali
All rights reserved

Check out WHAT'S NEW
Subscribe to The Star Beacon
---
Copyright © 2005 Earth Star Publications
For permission to reprint articles or use graphics, e-mail earthstar@tripod.net.

















This page has been visited by

Light Beings