GREETINGS, TERRANS!
CHECK OUT
WHAT'S NEW!

NEW!
READ TODAY'S BLOG


Order your copy of
THE LIGHT BEING

Welcome to Earth Star on the Web. Here you will find a wealth of articles on diverse topics including UFOs and extraterrestrials, the paranormal, healing, earth changes, spirituality, the latest sightings, channeling, astrology, book reviews, art, poetry, plus conference news and reports, and a whole lot more.
WHERE WOULD YOU
LIKE TO GO?


The Star Beacon: Earth Star's monthly paranormal newsletter. Subscription info can be found by clicking here.




BOOKS, T-SHIRTS, TAPES -- NEW!
Earth Star's Store features metaphysical, self-help, children's literature and adult fiction, plus original T-shirts and conference lecture tapes. Visit now by clicking here.





PSYCHIC READERS
The NEW Psychic Readers Directory lists Intuitive Counselors from all over. Check out who's doing what, and how to contact them, by clicking here.




THE BEST OF
THE BEACON
Selected articles which have appeared over the years in The Star Beacon
Click here.




CONFERENCES
Earth Star's annual Love and Light Conference. Also check out other conferences by clicking here.





FRIENDSHIP CLUB
Earth Star's Galaxy Wide Friendship Club is the place to find like-minded pen pals. Visit now by clicking here.





ART GALLERY
Earth Star's NEW Art Gallery features paintings by Ryan Ulrich plus an assortment of art (including extraterrestrial). Visit now by clicking here.





ARIZONA PAGE
Visit exotic and beautiful Why, Arizona. You can go there by clicking here.




MULES
Animal lovers will get a "kick" out of our Mule Page, featuring the Stucker Mesa Mules. Click here.


PUBLISHING
Earth Star Publications offers book packaging services for self-publishing authors, as well as a lot more. Please see our List of Services.
ADVERTISE HERE!
Advertise your wares or services here by placing an ad in The Star Beacon. To view CLASSIFIED ADS click here. For more information on advertising, e-mail us at UFOeditor@yahoo.com. For information regarding the Psychic Readers and Healers Directory, please e-mail earthstar@tripod.net.
The Meaning of It All

from the November 2006 Star Beacon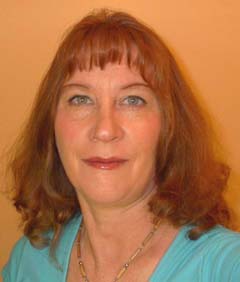 Moving On
Probably the most difficult thing in life is embracing change. We tend to resist it, especially when weíve reached a plateau in life that feels natural, secure and keeps us within the boundaries of our comfort zone.
The time has come for me to once again embrace change. Within the next couple of months, or maybe longer, I will leave my beautiful mountain home behind, as well as my secure position at an environmental newspaper that has helped support me for 17 years. For the first time, Earth Star Publications and The Star Beacon will be uprooted from Colorado and transplanted to a location in the East or Midwest.
Why? Unfortunately, it is not yet time for me to reveal the facts or details of the pending move. The reasons are legitimate, but the details are private. My devotion to my soulmate/husband is the number one reason, making sacrifice on my part an option that is justified. Life is precious, and I trust completely that Spirit will guide us for the highest good.
And, till now, Iíve not allowed myself to dwell on how much Iím going to miss Colorado, especially Paonia, and the mountains. Iíve lived in the West for 28 years and loved it here. I raised my kids here, met and married my soulmate, and published 20 yearsí worth of Star Beacons and God only knows how many books. There have been successes and there have been failures... times of happiness as well as tears.
Iíve known the higher vibrations of sacred areas where my spirit resonates, and giving up this special property, with its magical vibration and peaceful setting, is probably the hardest of all. Leaving behind the people Iíve known all these years is even harder. Although a lot of the lightworkers I knew have left this area, it still echoes with remembrances of three Love and Light Conferences, a weekly meditation group that met on the mesa and helped raise the vibration of the surrounding community, and many faces and hearts I will never forget.
But sometimes the urge to move on comes through so strongly, you canít ignore it. We get bogged down, even in comfortable places, because there is more for us to do elsewhere. When we move, I may not have to get an outside job for a while, which means more time to catch up with those many creative projects Iíve had to bury because of more pressing demands.
Iím looking forward to getting back in touch with Nature and my spirit, and no longer burning the candle at both ends, as has been the case for the last 10 or 12 years. Starting fresh is most desirable when, suddenly, life seems too comfortable, too ďsame-old, same-old,Ē and you find yourself lost in trivial pursuits.
Rest assured, no matter where we go, Earth Star goes with us, and The Star Beacon will continue. If it happens to be a week or so late sometime in the near future, I hope you will understand why.
There is one thing in life that never changes, and that is that change is always in the making. And often good things come about as a result of change. I look upon this time not with dread, but with anticipation and excitement.

Ann Ulrich Miller is publisher of The Star Beacon.
Copyright © 2006 Ann Ulrich Miller
Check out WHAT'S NEW

Subscribe to The Star Beacon


---
Copyright © 2006 Earth Star Publications
For permission to reprint articles or use graphics, e-mail earthstar@tripod.net.