GREETINGS, TERRANS!
CHECK OUT
WHAT'S NEW!

NEW!
READ TODAY'S BLOG


Order your copy of
THE LIGHT BEING

Welcome to Earth Star on the Web. Here you will find a wealth of articles on diverse topics including UFOs and extraterrestrials, the paranormal, healing, earth changes, spirituality, the latest sightings, channeling, astrology, book reviews, art, poetry, plus conference news and reports, and a whole lot more.
WHERE WOULD YOU
LIKE TO GO?


The Star Beacon: Earth Star's monthly paranormal newsletter. Subscription info can be found by clicking here.




BOOKS, T-SHIRTS, TAPES -- NEW!
Earth Star's Store features metaphysical, self-help, children's literature and adult fiction, plus original T-shirts and conference lecture tapes. Visit now by clicking here.





PSYCHIC READERS
The NEW Psychic Readers Directory lists Intuitive Counselors from all over. Check out who's doing what, and how to contact them, by clicking here.




THE BEST OF
THE BEACON
Selected articles which have appeared over the years in The Star Beacon
Click here.




CONFERENCES
Earth Star's annual Love and Light Conference. Also check out other conferences by clicking here.





FRIENDSHIP CLUB
Earth Star's Galaxy Wide Friendship Club is the place to find like-minded pen pals. Visit now by clicking here.





ART GALLERY
Earth Star's NEW Art Gallery features paintings by Ryan Ulrich plus an assortment of art (including extraterrestrial). Visit now by clicking here.





ARIZONA PAGE
Visit exotic and beautiful Why, Arizona. You can go there by clicking here.




MULES
Animal lovers will get a "kick" out of our Mule Page, featuring the Stucker Mesa Mules. Click here.


PUBLISHING
Earth Star Publications offers book packaging services for self-publishing authors, as well as a lot more. Please see our List of Services.
ADVERTISE HERE!
Advertise your wares or services here by placing an ad in The Star Beacon. To view CLASSIFIED ADS click here. For more information on advertising, e-mail us at UFOeditor@yahoo.com. For information regarding the Psychic Readers and Healers Directory, please e-mail earthstar@tripod.net.
The Meaning of It All

from the December 2005 Star Beacon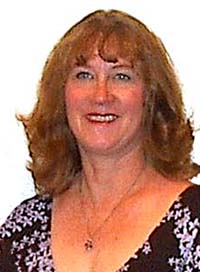 TOUGH LOVE FOR PLANET EARTH
Have you felt yourself ascending? Okay, let me put it this way: Have you noticed anything different lately? It may be quite subtle, but if you think about it long enough, Iím sure youíll notice a shift is occurring. I wish there was a way for me to describe exactly what Iím perceiving, but itís more an inner knowing than an outward, dramatic change.
The end of the year is approaching. This is a good time to reflect over the past year and be amazed at not only how quickly it went by, but at all the changes that happened. Look at all the earth changes that have occurred, starting with the tsunami in Indonesia a year ago. Who would have dreamed that New Orleans would be wiped out by a Category 5 hurricane? Or that people in Pakistan are still suffering after that mighty earthquake that happened a few months ago? How quickly we get on with our daily lives and dismiss the misfortune of others in our world.
In 2005, I watched as the debilitating illness of Alzheimerís prompted my siblings and me to take action and remove our beloved mother from the home she loved in the Southwest. It was heart-wrenching to listen to her pleas to remain in her house, with all her possessions. Yet, ethically, we could not cave in to her wishes, and risk the likelihood of her bringing harm to herself, or others. She almost died from malnutrition and required blood transfusions to save her life.
Out of love and concern, we disrupted her comfortable routine and whisked her across the country to be where loved ones could see that her physical, medical and emotional needs were met. After five months, she still can only complain about her unhappiness and how she wants her old life back.
But the transition was made, and there is no going back. Just like these earth changes, Prime Creator, Great Spirit, God... whatever name you give the I AM... saw the need to take action and remove certain beings from their homelands, to be whisked to a new place, a new beginning. Perhaps the time will come when the rest of us... maybe all of us... will find ourselves displaced in this ascension. Many, who remain in denial, will not see it as something for the highest good. Yet it will be. The earth is in the process of being cleansed, and we are all ascending. Some just havenít recognized it yet.
There seems to be a quickening, in which many of us are experiencing challenges that seem overwhelming at times. Itís as though we are being kicked in the pants to ďget on with it,Ē and get our karma resolved. I feel panic at times, with all that is on my plate, and yet I have to constantly remind myself that God never gives us more than what we can handle. We always have help. All we need to do is ask for it.
This holiday season I have vowed not to get stressed out. In our family weíve decided to do things differently. This includes not going out and buying lots of gifts. The economy is sluggish and we donít need all those doodads. Just being together, enjoying music, games and meaningful conversation go much further than a few minutes of tearing open colorful packages.
Love, peace and sharing are the ingredients of this yearís end as we gracefully slip further toward the ascension.
Ann Ulrich Miller is publisher of The Star Beacon.
Check out WHAT'S NEW

Subscribe to The Star Beacon


---
Copyright © 2005 Earth Star Publications
For permission to reprint articles or use graphics, e-mail earthstar@tripod.net.