GREETINGS, TERRANS!

CHECK OUT
WHAT'S NEW!
Welcome to Earth Star on the Web. Here you will find a wealth of articles on diverse topics including UFOs and extraterrestrials, the paranormal, healing, earth changes, spirituality, the latest sightings, channeling, astrology, book reviews, art, poetry, plus conference news and reports, and a whole lot more.
WHERE WOULD YOU
LIKE TO GO?


The Star Beacon: Earth Star's monthly paranormal newsletter. Subscription info can be found by clicking here.




BOOKS, T-SHIRTS, TAPES -- NEW!
Earth Star's Store features metaphysical, self-help, children's literature and adult fiction, plus original T-shirts and conference lecture tapes. Visit now by clicking here.





PSYCHIC READERS
The NEW Psychic Readers Directory lists Intuitive Counselors from all over. Check out who's doing what, and how to contact them, by clicking here.




THE BEST OF
THE BEACON
Selected articles which have appeared over the years in The Star Beacon
Click here.




CONFERENCES
Earth Star's annual Love and Light Conference. Also check out other conferences by clicking here.





FRIENDSHIP CLUB
Earth Star's Galaxy Wide Friendship Club is the place to find like-minded pen pals. Visit now by clicking here.





ART GALLERY
Earth Star's NEW Art Gallery features paintings by Ryan Ulrich plus an assortment of art (including extraterrestrial). Visit now by clicking here.





ARIZONA PAGE
Visit exotic and beautiful Why, Arizona. You can go there by clicking here.




MULES
Animal lovers will get a "kick" out of our Mule Page, featuring the Stucker Mesa Mules. Click here.


PUBLISHING
Earth Star Publications offers book packaging services for self-publishing authors, as well as a lot more. Please see our List of Services.
ADVERTISE HERE!
Advertise your wares or services here by placing an ad in The Star Beacon. To view CLASSIFIED ADS click here. For more information on advertising, e-mail us at UFOeditor@yahoo.com. For information regarding the Psychic Readers and Healers Directory, please e-mail starbeacon@gmail.com.
ETs and messages from the Final Frontier



BOOK REVIEW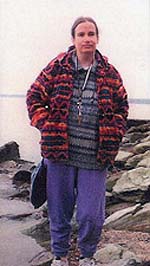 from the June 2003
Star Beacon
by Cindy Baker
1st Books Library
The Star Travelers,
by Kanai Callow, ISBN 0-7596-8928-8, 1stBooks Library, Bloomington, Ind., 145 pages, paperback.
Extraterrestrial intelligence and the existence of life forms on other planets have always been favorite subjects of debate and academic discussion. The Star Travelers, now available through 1stBooks Library, penned by trance medium Kanai Callow, arrives at the idea that in this great galaxy we are not alone, that there are indeed other life forms in other dimensions and timelines.
A collection of channeled messages written over a period of about two years, The Star Travelers show that, without a doubt, life energies, creatures and living beings other than humans are roaming in and around the cosmos.
This categorical pronouncement is proven by interviews that Kanai has conducted with these extraterrestrial beings and discarnate humans. The book also mentions the famous John Lennon of Beatles fame, who, according to Kanai, is now reincarnated under the name of Oniman. Other interesting essentials included in the collection are the authorís telepathic contact with ETs on her 13th birthday.
The Star Travelers guides the reader to enlightenment and informs about life on other planets and in other dimensions, as well as life after death and mental illness. All the trance sessions memorialized in this consciousness-expanding book too place in Tahuya, Wash., in the presence of two witnesses.
Kanai Callow has always been interested in entities. She became a trance medium in 1980 and took classes from Luiz Gasperetto. Presently she resides in Bellingham, Wash. 1stBooks Library is the only print-on-demand and ebook publishing company of its kind. It was founded in 1997 and has helped more than 7,000 authors publish their works. For more information visit www.1stbooks.com.
You can order The Star Travelers from 1stBooks Library by calling 866/577-8877 or 888/280-7715, or by e-mailing bkorders@1stbooks.com. You can order a hard cover, soft cover or Rocket ebook, and orders take only 48 to 72 hours to print. The book is also available through Barnes and Noble and Amazon.com and may be ordered through any bookstore.
Check out WHAT'S NEW
Subscribe to The Star Beacon
---
Copyright © 2003 Earth Star Publications
For permission to reprint articles or use graphics, e-mail lightworker@earthstarpublications.com.