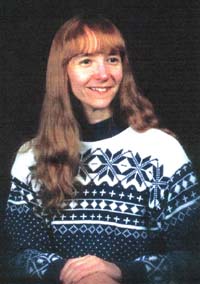 from the March 2005 Star Beacon
by Tumeria
WHAT ARE THE AKASHIC RECORDS?

As a reader of the Akashic Records I am often asked the question, "What exactly are the Akashic Records?" The word akasha comes from two Tibetan or Northern Indian words. Aka-, which means space, and Sa-sky, meaning secret or hidden, comes out to be a rough translation meaning: "hidden library of records." In Sanskrit Akasha means primary substance or ether.
The Akashic Records are soul records. They are a storehouse or a library of every action, thought, event and feeling that has ever occurred, is occurring or will ever occur. The Akashic Records hold all possible futures. They contain the infinite potential for each soul as we learn, grow, interact, and make higher choices. The Akashic Records are part of Divine Mind. Each soul has its own record.
Being more than a storehouse, the Akashic Records are interactive. Since they hold all possible futures, you can sort of think of them as an interactive video game. You create and change the game (life) as you go along by the free-will choices that you make. Depending on your life choices, you actually shift your reality. Rest assured, all your life lessons will be learned. Major life themes will be found throughout the "game" and many opportunities to learn your lessons will be made available to you. As lessons are learned you will be able to move up to the next level. It is a game you cannot lose.
Psychics read the future by tapping into the Akashic records. My readings are very different from the traditional psychic reading you may be accustomed to. My mission on Earth is to help to empower mankind and to help them to awaken to their Divinity. I do not claim to have any of your answers. I will tell you, however, that all the answers you seek are already within you. The Akashic Record readings will give you the insights you need to better understand your mission and purpose here on Earth. You can learn about the Archangel realms that you work in and how many spirit guides you have. In future articles I will go deeper into these topics.
Until then, Namasté

Tumeria, a native of Alpha Centauri, is currently living in New Hampshire. Her earthly mission is to empower mankind and to help awaken humanity to its divinity. Tumeria is available for Akashic Record Readings, property clearing, spiritual advising and Reiki healings. You may contact her at: Tumeria@AOL.com or c/o The Star Beacon.