GREETINGS, TERRANS!
CHECK OUT
WHAT'S NEW!

NEW!
READ TODAY'S BLOG


Order your copy of
THE LIGHT BEING

Welcome to Earth Star on the Web. Here you will find a wealth of articles on diverse topics including UFOs and extraterrestrials, the paranormal, healing, earth changes, spirituality, the latest sightings, channeling, astrology, book reviews, art, poetry, plus conference news and reports, and a whole lot more.
WHERE WOULD YOU
LIKE TO GO?


The Star Beacon: Earth Star's monthly paranormal newsletter. Subscription info can be found by clicking here.




BOOKS, T-SHIRTS, TAPES -- NEW!
Earth Star's Store features metaphysical, self-help, children's literature and adult fiction, plus original T-shirts and conference lecture tapes. Visit now by clicking here.





PSYCHIC READERS
The NEW Psychic Readers Directory lists Intuitive Counselors from all over. Check out who's doing what, and how to contact them, by clicking here.




THE BEST OF
THE BEACON
Selected articles which have appeared over the years in The Star Beacon
Click here.




CONFERENCES
Earth Star's annual Love and Light Conference. Also check out other conferences by clicking here.





FRIENDSHIP CLUB
Earth Star's Galaxy Wide Friendship Club is the place to find like-minded pen pals. Visit now by clicking here.





ART GALLERY
Earth Star's NEW Art Gallery features paintings by Ryan Ulrich plus an assortment of art (including extraterrestrial). Visit now by clicking here.





ARIZONA PAGE
Visit exotic and beautiful Why, Arizona. You can go there by clicking here.




MULES
Animal lovers will get a "kick" out of our Mule Page, featuring the Stucker Mesa Mules. Click here.


PUBLISHING
Earth Star Publications offers book packaging services for self-publishing authors, as well as a lot more. Please see our List of Services.
ADVERTISE HERE!
Advertise your wares or services here by placing an ad in The Star Beacon. To view CLASSIFIED ADS click here. For more information on advertising, e-mail us at UFOeditor@yahoo.com. For information regarding the Psychic Readers and Healers Directory, please e-mail earthstar@tripod.net.
Alpha Bits
from the July 2006 Star Beacon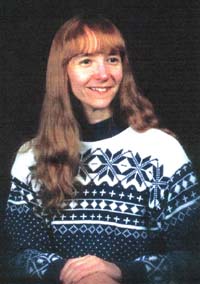 I Surrender
by Tumeria
Our society is based on competition. You have to be the best. You have to struggle to get ahead. Pushing and fighting your way is necessary to be successful in this world. You need to work long and hard in order to live a happy, comfortable life. Does this sound familiar?
All our lives we have been taught to resist. Ironically, resistance is the greatest obstacle to manifesting your desires! The more you try to force your desires into manifestation, the more resistance you create and the more you block the energy from flowing!
By your divine birthright, as a child of God, you are entitled to receive all that you could possibly imagine. You are worthy to receive this good. You have nothing to prove to God. You only need to let go. Simply allow the blessings to come to you! This, of course, goes against everything that society has programmed us to do and believe.
If you mention the word "surrender," people automatically put a negative interpretation on it. They assume that you are giving up on life. All that you are actually giving up is the struggle and resistance. To surrender is to align yourself with Divine will and to flow in harmony with the universal energies. Surrender means to give up your ego's need to control everything, and to place your life in God's hands. It also means that you must accept everything that comes into your life and recognize that all is a blessing and a gift.
Surrender is a shift in consciousness from an ego perspective to a spirit-based perspective. It is knowing that all is in Divine order. In surrendering, you will receive inner peace rather than internal conflict. By aligning with Divine energy you need only ask for what you desire. You will manifest easily and without effort. As the Bible states "Ask and you shall receive." It doesn't say "Force and you shall receive." So, next time someone comes up to you and says, "How goes the battle?" Simply smile, and say to them, "I surrender."
Until next time, Namasté
Tumeria, a native of Alpha Centauri, currently lives in New Hampshire. Her earthly mission is to empower mankind and to help awaken humanity to its divinity. Tumeria is available for Akashic Record Readings, property clearing, spiritual advising and Reiki healings. You may contact her at: tumeria33@verizon.net or c/o The Star Beacon.

Visit The Alpha Centauri Connection Web site at http://Alpha-c-connection.tripod.com, and also Tumeria's discussion group at http://groups.yahoo. com/group/AC_connection/.
Check out WHAT'S NEW

Subscribe to The Star Beacon


---
Copyright © 2006 Earth Star Publications
For permission to reprint articles or use graphics, e-mail earthstar@tripod.net.