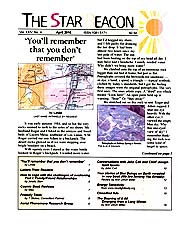 NEWEST RELEASE!
True Stories from
Star Beings living on Earth
WE ARE AMONG
YOU ALREADY

Order your copy today!
Click Here!
Recent Release...
A Cosmic Love Story
THROUGHOUT ALL TIME
by Ann Ulrich Miller

Order your copy today!
Click Here!
NIGHT OF THE WHITE RAVEN
by Ethan Miller

Order your copy today!
Click Here!
'You'll remember that you don't remember'
by Linda
An ET encounter near Lucero Mesa in N.M. in 1984.

Letter from readers
"More Water fairies" by Emma.

How to cope with the challenges of awakening
by Jelaila Starr
Part I: Family/Friend Relationships

Conversations With Chief Joseph and John Cali
Spirit Speaks
by John Cali
Is Spirit speaking to you?


April 10 in Phoenix, Ariz.

Friendly Trees
by T. Stokes, Consultant Palmist

The Meaning of It All
by Ann Ulrich Miller
Emerging from a Long Winter.

Energy Sensitivity

from www.newlightbody.org
As your body becomes more open to light, you are more affected by what is happening around you.

Aerial Phenomena Research Group
is now holding meetings in Cortez, Colo.


Cosmic Book Reviews
by Mau and his Mom
Mau reviews three books while Ann Ulrich Miller reviews We Are Among You Already.

The April 2010 issue also contains classified ads, upcoming events, and other intriguing tidbits of information you won't want to miss.