OUR NEW RELEASES:

Stepping Forth
An American Girl Coming of Age in the 60s
MEMOIR
by Ann Ulrich Miller
50 Case Studies in Modern Palmistry
by T Stokes
NEW TEEN NOVEL
THE ROOT CELLAR MYSTERY
by Ann Carol Ulrich

Order your copy today!
Click Here!


In the Shadow
of the Tower
by Ann Carol Ulrich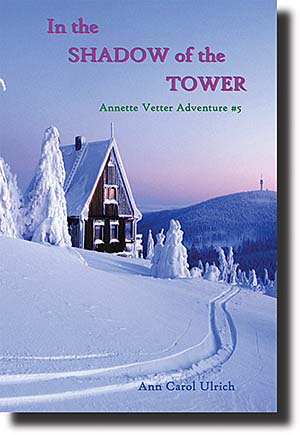 Order your copy today!
Click Here!
Recent Releases:
SECRETS OF SLEEPING INDIAN MOUNTAIN
by Jana Nolan
$11.95
MeDARLIN
eBook
by Eva Sonnuves
$15.00

Romantic Suspense
Novel about Light Workers
RAINBOW MAJESTY
By Ann Ulrich Miller
Order your copy today!
Click Here!


A Cosmic Love Story
THROUGHOUT
ALL TIME
by Ann Ulrich Miller

Order your copy today!
Click Here!
True Stories from
Star Beings living on Earth
WE ARE AMONG
YOU ALREADY
by Jujuolui Kuita

Order your copy today!
Click Here!
INTERVIEW WITH A LYRAN
with Niara Terela Isley
An exclusive one-on-one interview
from a Lyran perspective
Reader's Forum
Letters from Donna on political affiliations, and from Lisa with some book recommendations.
TINKER'S COTTAGE
by T Stokes
An interesting testimonial from a client whose family moved to a haunted cottage in England.
TEMPLE OF SOUND,
RAINBOWS AND LIGHT
by Terra Rae of "Team Earth"
An excerpt from her new book, Crystalline Stellar Skulls -- Who are They Really?

A DIFFERENT KIND OF DREAMER
by Anthony Raby
Unusual, lengthy, symbolic dreams from a paranormal researcher
CONVERSATIONS WITH SPIRIT
AND JOHN CALI
by John Cali
"The Feeling of Peace"
SYMPTOMS OF DIMENSIONAL
SHIFTING: Phase One is Complete!
by Aluna Joy Yaxk'in
We are entering a lighter, less dense period of physical reality.
COMMANDER'S STAR BASE
by Commander Sanni
DISC-USSION
edited by Ann Ulrich Miller
"Astronaut Edgar Mitchell's passing"
THE MEANING OF IT ALL
by Ann Ulrich Miller
"Solar Eclipse Shift
Something happened during the recent
solar eclipse that changed the editor's life.
---
BONUS! Excerpt from
RAINBOW MAJESTY by Ann Ulrich Miller
(FINALIST) in the 2015 Eric Hoffer Book Awards READ IT LIVE!
---
The

April 2016 issue also contains classified ads and other intriguing tidbits of information you won't want to miss.

Order your

PDF issue here!

Subscribe to the print or PDF issues

Earth Star Publications


515 Hickory Ridge
Bayfield, CO 81122