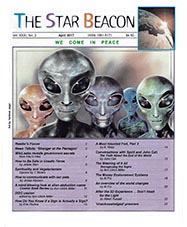 RECENT RELEASES:

Stepping Forth
An American Girl Coming of Age in the 60s
MEMOIR
by Ann Ulrich Miller
50 Case Studies in Modern Palmistry
by T Stokes
NEW TEEN NOVEL
THE ROOT CELLAR MYSTERY
by Ann Carol Ulrich

Order your copy today!
Click Here!


Just Released!
ROAD TO SUCCESS
by Marilyn L. Redmond
CLICK HERE!
YA Fiction
The Ground Hog Mystery
by Ann Carol Ulrich
Order your copy today!
Click Here!
Recent Releases:
THE CLIMBING DOG AFFAIR
by Karen W. Gallob
SECRETS OF SLEEPING INDIAN MOUNTAIN
& PURE VENGEANCE
by Jana Nolan
$11.95
MeDARLIN
eBook
by Eva Sonnuves
Just $2.99

Romantic Suspense
Novel about Light Workers
RAINBOW MAJESTY
By Ann Ulrich Miller
Order your copy today!
Click Here!

BONUS! Excerpt from
RAINBOW MAJESTY by Ann Ulrich Miller
(FINALIST) in the 2015 Eric Hoffer Book Awards READ IT LIVE!

A Cosmic Love Story
THROUGHOUT
ALL TIME
by Ann Ulrich Miller

Order your copy today!
Click Here!
True Stories from
Star Beings living on Earth
WE ARE AMONG
YOU ALREADY
by Jujuolui Kuita

Order your copy today!
Click Here!
STRANDED ON EARTH
The Story of a Roswell Crash Survivor
By Cmdr. Sanni Ceto
A Best Seller!
READERS FORUM
by Al Fry and Nexus Magazine
"Dark side infuriated" and "Media mass propaganda"
BEST SCI-FI SHORT FILM
"Stranger at the Pentagon"
by George Filer
SPIRITUALITY AND BEING A VEGETARIAN
Opinion by T Stokes
WIKILEAKS REVEALS GOVERNMENT SECRETS
an extract from Dr. Michael Sala
HOW TO BE SAFE IN UNSAFE TIMES
By Jelaila Starr and the Nibiruan Council
A MOST HAUNTED FORT, Part 2
by A Raby
HOW DO YOU KNOW IF A SIGN IS ACTUALLY A SIGN?
by Erin Pavlina
CONVERSATIONS WITH SPIRIT
AND JOHN CALI
by John Cali
"The Truth About the End of the World"
HOW TO COMMUNICATE WITH OUR PETS
by Jessie Klassen
COSMIC BOOK REVIEW
"The Alien Abduction Files"
by Kathleen Marden and Denise Stoner
reviewed by Ann Ulrich Miller
DISC-USSION
edited by Ann Ulrich Miller
"ET Refugee Colony" and "Women Whistleblowers."
AFTER THE 3D EXPERIENCE ... DON'T HEAD FOR THE LIGHT
by Albert Russell
THE MEANING OF IT ALL
by Ann Ulrich Miller
"Recognizing the Signs"
THE MONEY ENSLAVEMENT SYSTEMS
and
AN OVERVIEW OF THE WORLD CHANGES
by Al Fry
---
The April 2017

issue also contains classified ads and other intriguing tidbits of information you won't want to miss.
---
Order the current

PDF issue here!

Subscribe to the print or PDF issues

Earth Star Publications


PO Box 1213
Cedaredged, CO 81314

email: starbeacon@gmail.com