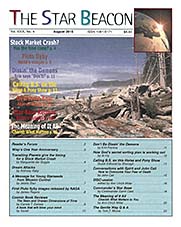 OUR NEW RELEASES:

Stepping Forth
An American Girl Coming of Age in the 60s
by Ann Ulrich Miller
50 Case Studies in Modern Palmistry
by T Stokes
NEW TEEN NOVEL
THE ROOT CELLAR MYSTERY
by Ann Carol Ulrich

Order your copy today!
Click Here!


Baby Skulls and Fowl Odors
by Karen W. Gallob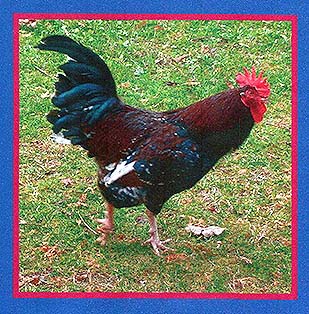 Order your copy today!
Click Here!
Recent Releases:
INTO THE
WILD BLUE
$15.00
PERMUTATION
A True UFO Story (revised) $15.00

Romantic Suspense
Novel about Light Workers
RAINBOW MAJESTY
By Ann Ulrich Miller
Order your copy today!
Click Here!


A Cosmic Love Story
THROUGHOUT
ALL TIME
by Ann Ulrich Miller

Order your copy today!
Click Here!
True Stories from
Star Beings living on Earth
WE ARE AMONG
YOU ALREADY
by Jujuolui Kuita

Order your copy today!
Click Here!
Transiting Planets give the timing for a Stock Market Crash
by Marguerite dar Boggia
Reader's Forum
Letters from Bevely Fox, Cary Dickey, RP Jones and Marie G.
New Tidbits
Wisp celebrates one year anniversary
Dream Attacks
by Anthony Raby
A Message for Young Starseeds from Mission Control
by Jelaila Starr

First Pluto flyby images released by NASA
by James Rogers
Cosmic Book Reviews
Seen and Unseen Dimensions
by Carisia H. Switala
and A book to blow your mind
by Xavier
Don't Be Dissin' the Demons
by Erin Pavlina
Calling B.S. on this Horse and Pony Show
... and offering possible solutions
Guest editorial by Shonagh
How God's secret sorting plan is working out
Opinion by Al Fry
THE GENTLE WAY Q & A
by Tom T. Moore
COMMANDER'S STARBASE
by Commander Sanni
DISC-ussion
edited by Ann Ulrich Miller
"Clinton says we'd fight the aliens off and "Letter from Earth Guardian Susan Signal."
Conversations with Spirit and John Cali
by John Cali
"How to Overcome Your Fear of Death"
The Meaning of It All
"Cherish What Matters to Your"
by Ann Ulrich Miller
---
BONUS! Excerpt from
RAINBOW MAJESTY by Ann Ulrich Miller
(FINALIST) in the 2015 Eric Hoffer Book Awards READ IT LIVE!
---
The August 2015 issue

also contains classified ads and other intriguing tidbits of information you won't want to miss.

Order your

PDF issue here!

Subscribe to the print or PDF issues

Earth Star Publications


113 Valley View Drive
Forks, WA 98331