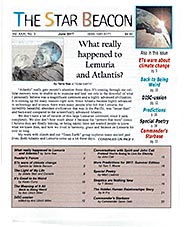 BOOKS

Stepping Forth
An American Girl Coming
of Age in the 60s
MEMOIR
by Ann Ulrich Miller
50 Case Studies in Modern Palmistry
by T Stokes
NEW! 7th ANNETTE VETTER MYSERY
SPRING BREAK AT
THE LAKE HOUSE
by Ann Carol Ulrich

Order your copy today!
Click Here!


Inspirational!
ROAD TO SUCCESS
by Marilyn L. Redmond
CLICK HERE!
Earth Star's #1 BEST SELLER!
True Stories from
Star Beings living
on Earth
WE ARE AMONG YOU ALREADY
by Jujuolui Kuita
Order your copy today!
Click Here!
Recent Releases:
THE CLIMBING DOG AFFAIR
by Karen W. Gallob

THE UNEXPLAINABLE
by Jana Nolan
$11.95
Fascinating and Entertaining Read!
MeDARLIN
eBook
by Eva Sonnuves
Just $2.99

Romantic Suspense
Novel about Light Workers
RAINBOW MAJESTY
By Ann Ulrich Miller
Order your copy today!
Click Here!

BONUS! Excerpt from
RAINBOW MAJESTY by Ann Ulrich Miller
(FINALIST)
in the 2015 Eric Hoffer Book Awards
READ IT LIVE!

A Cosmic Love Story
THROUGHOUT
ALL TIME
by Ann Ulrich Miller

Order your copy today!
Click Here!
STRANDED ON EARTH
The Story of a Roswell Crash Survivor
By Cmdr. Sanni Ceto
A Best Seller!
READERS FORUM
Personal testimony from a reader, and Comments on meat and veggies
by Al Fry
WHAT REALLY HAPPENED TO LEMURIA AND ATLANTIS?
The Stellar Skulls
by Terra Rae of "Team Earth"
ETs WARN OF CLIMATE CHANGE
Opinion by Valerie Benson
THE LIGHT OF MY LIFE
by Jelaila Starr and Danielle
IT'S GOOD TO BE WEIRD
By Karen Curry
THE MEANING OF IT ALL
"Back to Being Weird"
by Ann Ulrich Miller
MORE PREDICTIONS FOR 2017: SUMMER EDITION
by Tom T. Moore
CONVERSATIONS WITH SPIRIT
AND JOHN CALI
by John Cali
"Pretend You're Going to Live For Eternity"
SPECIAL POETRY
by Marc Livanos
DISC-USSION
edited by Ann Ulrich Miller
"Antarctica," "UFO video footage," "Trump orders complete disclosure," and "Contact during WWII years."
SKEPTICS ARE NOTHING NEW
by T Stokes
THE HIDDEN HUMAN RELATIONSHIPS STORY
by Al Fry
COMMANDER'S STARBASE
by Commander Sanni Ceto
---
The June 2017

issue also contains classified ads and other intriguing tidbits of information you won't want to miss.
---
Order the current

PDF issue here!

Subscribe to the print or PDF issues

Earth Star Publications


PO Box 1213
Cedaredged, CO 81314

email: starbeacon@gmail.com