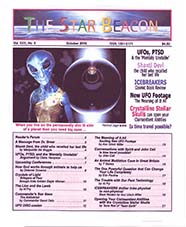 RECENT RELEASES:

Stepping Forth
An American Girl Coming of Age in the 60s
MEMOIR
by Ann Ulrich Miller
50 Case Studies in Modern Palmistry
by T Stokes
NEW TEEN NOVEL
THE ROOT CELLAR MYSTERY
by Ann Carol Ulrich

Order your copy today!
Click Here!


YA Fiction
Just Released!
The Ground Hog Mystery
by Ann Carol Ulrich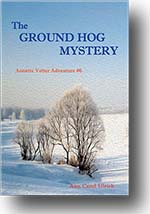 Order your copy today!
Click Here!
Recent Releases:
THE CLIMBING DOG AFFAIR
by Karen W. Gallob
SECRETS OF SLEEPING INDIAN MOUNTAIN
& PURE VENGEANCE
by Jana Nolan
$11.95
MeDARLIN
eBook
by Eva Sonnuves
Just $2.99

Romantic Suspense
Novel about Light Workers
RAINBOW MAJESTY
By Ann Ulrich Miller
Order your copy today!
Click Here!

BONUS! Excerpt from
RAINBOW MAJESTY by Ann Ulrich Miller
(FINALIST) in the 2015 Eric Hoffer Book Awards READ IT LIVE!

A Cosmic Love Story
THROUGHOUT
ALL TIME
by Ann Ulrich Miller

Order your copy today!
Click Here!
True Stories from
Star Beings living on Earth
WE ARE AMONG
YOU ALREADY
by Jujuolui Kuita

Order your copy today!
Click Here!
STRANDED ON EARTH
The Story of a Roswell Crash Survivor
By Cmdr. Sanni Ceto
A Best Seller!
ICEBREAKERS thriller links physical to non-physical
Cosmic Book Review by Ann Ulrich Miller
Mark Kimmel's new novel!
READER'S FORUM
Anthony Raby discusses Higher Vibrations..
OPENING YOUR CLAIRSENTIENT ABILITIES WITH THE CRYSTALLINE STELLAR SKULLS
by Terra Rae and Crystal
"We have come at this time to assist people to open, clear and heal."
HOW GOD WORKS THROUGH ANIMALS TO HELP US
by Delamer Duvarus
Some examples of spiritual intervention by the animals in the world around us.
AN ANIMAL MUTILATION CASE IN GREAT BRITAIN
By T Stokes
THE TROUBLE WITH OUR PAST TECHNOLOGY
by Al Fry
THE ONE POWERFUL QUESTION THAT CAN CHANGE YOUR LIFE COMPLETELY
by Erin Pavlina
Prepare yourself for the answer to this question.
CONVERSATIONS WITH SPIRIT
AND JOHN CALI
by John Cali
"Is Time Travel Possible?"
SHANTI DEVI, THE CHILD WHO RECALLED HER LAST LIFE
by Marguerite dar Boggia
Marguerite delves into one of the most significant cases for reincarnation in the 20th century.
COMMANDER'S STAR BASE
"The Antichrist"
by Commander Sanni Ceto
UFO DISC-USSION
by George Filer
"Russian Cosmonauts and Generals confirm UFOs are real"; "Support Earth Changing Research."
WILL THE LION LAY WITH THE LAMB?
by Al Fry
We are in a Matrix, where various groups vie for control.
THE MEANING OF IT ALL
by Ann Ulrich Miller
"Exciting New UFO Footage"
SecureTeam's video footage of curvy lights in California, a 2011 Japanese video of a UFO portal, and new information on Mars cover-up.
CRYSTALS OF LIGHT
by Arda Golden Eagle Woman
"Bringers of Fear" by Archangel Michael.
UFO CONFERENCES
2016 Transformational Shift Conference (Tucson, AZ, October 21-23). READ MORE!
---
The October

2016 issue also contains classified ads and other intriguing tidbits of information you won't want to miss.
---
Order the current

PDF issue here!

Subscribe to the print or PDF issues

Earth Star Publications


PO Box 1213
Cedaredged, CO 81314

email: starbeacon@gmail.com