Night of the November Moon

Ann Carol Ulrich

ROMANTIC SUSPENSE
Lost love returns, but obsession lurks in a haunted manor ...
A lucid dream and a synchronous assignment lead the young, recently widowed Winnie Grant to Pelton Manor, home of her lost love, Rob Pelton. Reunited by a chance encounter, the two rekindle the flames of their adolescent past. But the haunted manor hides a chilling secret of death and betrayal.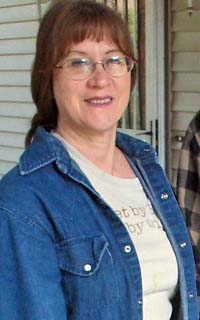 Ann Carol Ulrich (Miller)
lived several years in Michigan, which inspired her to write this novel in her early 20s while attending Michigan State University. She has always loved mysteries and romance novels and is the author of 17 books. She currently is at work on her next one in western Colorado.
November 1999
Retail $11.95
Paper
5-1/2 x 8-1/2, 201 pages
ISBN 978-0-944851-17-3
Fiction • Romantic Suspense
Testimonial:

"Wow, this is a winner! Ulrich draws the reader in from the very first page and dangles us by our fingernails off a cliff until the lovely conclusion ... Unforgettable characters, the rekindling of first love, two questionable deaths ... and a rich feel of the cold and festive Thanksgiving time in Michigan ... with a style that is reminiscent of a classic Phyllis Whitney novel." -- Chrystle Clae, Intrinsic Romance Magazine


CATALOG of
Spiritual Nourishment


EARTH STAR PUBLICATIONS
Volume VIII

---
produced by EARTH STAR PUBLICATIONS • P.O. Box 267 • Eckert, CO 81418 • Phone: 970.759.2983
email: starbeacon@gmail.com

CONTENTS
Copyright © 2021 Earth Star Publications • All rights reserved
Created by Web Dreams