Illustrated Children's Books
by Verna Namy

A retired librarian from Paonia, Colorado, Verna Namy has written two delightful children's tales, illustrated by Mary Martin


BaBa Ali and His Magical Pajamas
The story of BaBa Ali and His Magical Pajamas
depicts a small portion of life and culture in Iran. Many people wear loose-fitting, elastic-waist, pajama-type pants at home. Since tea is the popular drink at home, it is often served in small glass tea glasses, offered with pieces of cubed sugar. Islamic women keep their hair covered by wearing a headscarf or other forms of head coverings. The name BaBa is the word used for Daddy or Father, and BeBe is often used for Grandmother.
1998
Retail $7.95
Ilustrated (black & white) paperback
5-1/2 x 8-1/2, 40 pages
ISBN 978-0-944851-15-9
Juvenile Fiction
Ancient Secrets in the Garden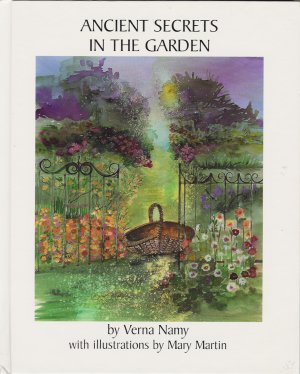 The ancient secrets of herbs, flowers and tea are revealed in this colorful, beautifully illustrated children's book
In an enchanted garden by the sea, Jennifer encounters fairies from near and far. Meet Ismar, Aswad, Jolly Bee, Shaheen, Pamjam and others, who teach Jennifer how to use herbs in different ways. Recipes are included. A treasure for both young and old.
Ancient Secrets in the Garden ISBN 978-0-944851-18-0
October 2001, Retail $18.95 $7.95
Hardcover, 32 pages
CATALOG of
Spiritual Nourishment


EARTH STAR PUBLICATIONS
Volume VIII

---
produced by EARTH STAR PUBLICATIONS • P.O. Box 267 • Paonia, CO 81418 • Phone: 970.759.2983
email: starbeacon@gmail.com

CONTENTS
Copyright © 2021 Earth Star Publications • All rights reserved
Created by Web Dreams