Sample article from the February 2001 Star Beacon
DISC-ussion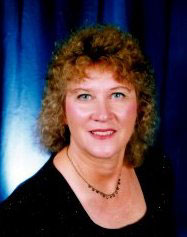 by Ann Ulrich
Dearly Beloved
Much Love and Light to you all. February has traditionally offered a love theme for The Star Beacon, and this first year in the New Millennium is no different. I am in love with love... always have been... that's why I am a novelist of romantic fiction, I suppose. When faced with fear, problems, oppression, trauma... I've always believed that love is the answer, no matter what the question. Once you add that ingredient, love, into the equation, everything changes!
I want to take a few paragraphs to talk about what's in my heart. The year 2000 was a tough one for me, in which I had some obvious lessons to learn regarding love. Faced with challenges, I found myself groping for the path I was to take. As the New Energies began inundating this planet, I noticed a lot of people going through the same kind of challenges. I saw relationships starting to crumble, couples who had been together for many years struggling with decisions as to whether to stay together or go their separate ways. The phenomenon was overwhelming. Some did make the break; others are still working through it, and some have managed to reconcile their differences and move ahead.
Through misunderstanding and stress, I found myself wanting out of my decade-long soulmate relationship with my Special One. Negative forces seemed to intervene in their attempt to break the bond that had been formed over the centuries. No one who knew us could believe it. Everyone was appalled that such a thing could happen, yet there I was, suddenly in another dimension -- of my own creation -- grasping for something that was out of reach and completely opposite of what I had considered my "ideal." And because I refused to let go of my fantasy, there resulted a lot of suffering and heartache before the year was over.
Separation of soulmates is not an easy task for the negative forces to accomplish. Had it not been for my soulmate's strength of will and endurance in what had to be an unbearable situation, we would have joined Sergeant Pepper's Lonely Hearts Club by now. Looking back upon the scenario, I find it hard to believe that I came that close to throwing away such a rare gift of God as my divine counterpart. As it is, my recovery -- and his -- will take time. But time is meaningless when you are dwelling in Eternity.
I just want to take this opportunity to thank those of you who went out of your way to lend support and a listening ear when I really needed it. You were patient and understanding even at the time when I didn't want to hear what the truth was. God bless you, Linda, Arda, Chrystle, Polly, Paul, and Ildi... and forgive me if I left you out... I had the support of many friends!
The Lunar Eclipse Ceremony
On Jan. 6, I received an e-mail from Standing Elk, Lakota spiritual leader from the Yankton Sioux Tribe in South Dakota, now residing in Fort Collins, Colo. He mentioned that the lunar eclipse was coming up and he wanted to do Ceremony. He suggested we hold Ceremony in Boulder, Fort Collins or the North Fork Valley (Paonia), so I e-mailed him back and asked if he could come here. To my surprise, he said he'd come here, and I was to invite as many as I wanted to attend.
Monday evening, Jan. 8, Standing Elk arrived at my home with four others, including two Native singers, one of whom was his grandson. After a meal of bear stew, they set up for the ceremony and the guests began to arrive. Among them was Marcellina Beckwith, known to many as Sanni. Marcy went into ceremony with Standing Elk last August, on the final night of the Love and Light Conference, when she channeled and discovered that Standing Elk is her spiritual brother.
Quite unexpectedly, there came about a "naming ceremony" for Marcy. She revealed to Standing Elk that her Cherokee grandmother, Star Eagle (now in the world beyond), had given Marcy her Native name: White Buffalo Medicine Calf Woman. Standing Elk proceeded with the naming ceremony with Joy McNulty standing in as Marcy's honorary "grandmother." Afterwards, we had the lunar eclipse ceremony in which the women were asked to reveal any messages they received from Spirit. Standing Elk said that this lunar eclipse, being a Cancerian Moon, was to focus on "the home, nurturing and security." I now believe that this was a significant turn for my soulmate and myself, having Standing Elk come to our home when he did. The drumming and songs uplifted many of us that evening, along with the passing of the sacred pipe.
Afterward, Standing Elk visited with his sister, Marcy, and we all felt honored. One of the women who came from Fort Collins was Elizabeth Carroll, who has Earth Star Creations. We exchanged business cards and Web links, surprised to have discovered we were both "Earth Stars"! Our star brother, Standing Elk, is holding his next Star Knowledge Conference in Cedar Rapids, Iowa, the first weekend in March. Read about it in "Upcoming Conferences."
I'd also like to thank Honey Lee French for donating the delicious bear roast for the stew I cooked for Standing Elk and his comrades. When asked what kind of bear it was, I was tempted to say, "Gristly bear."