Sample article from the
September 2001 Star Beacon
DISC-ussion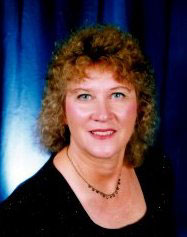 by Anne Miller
CONFERENCE UFOS
Friday and Saturday nights of the Love and Light Conference (Aug. 3-4, 2001), Valerie Benson had sightings of UFOs from Stucker Mesa outside Paonia, Colo. She writes: "I had awakened three times on the first night -- 12:15 a.m. Thursday, 2:27 a.m. and 4:18 a.m. I happened to inveigle Tony Altman to accompany me on Friday night at 2:27 a.m. The UFO was off in the distance spinning like a top with bright flashes of gold, green and red. It was flashing intensely. It was very bright. As far as I know, there was no interaction between the craft and Tony and me.

"However, the next night -- Saturday night -- I was again up after midnight and had the irresistible urge to make spaghetti dinner, boil eggs, and make a huge salad. I decided to step outside, and behind Ann's house, above the ridge in the west, by her mules, was the same vehicle, but extra close. The mules began to make noise. I saw the object flash two red lights. I was very certain that something was imminent. After the two flashes of red light, I knew it was a solid object. I went back into the house and continued making spaghetti. I was very hungry. I went out again about 10 to 15 minutes later, and the object had disappeared and was not over the far ridge (in the east). I thought that was interesting, but I also considered my 'cooking behavior' weird. Who cooks between midnight and 2:30 a.m.? And wouldn't Ann think this odd and eccentric behavior?

"I then decided, after boiling the eggs and the noodles, to go outside again. This time I went to the picnic table (east of the house) and began to sing 'Hu' -- this is an ancient name for God (Sugmad). I was chanting when, suddenly, a partially visible, large, wedge-shaped object (like a guitar pick) made an arc towards Paonia, or over Paonia (to the east). It was partially invisible. I believe the object cloaked itself.

"And we had daytime visitations. This would explain why Ranger barks so much at things that are apparently invisible. Ranger (Ann and Ethan's dog) went bonkers several times while I was a guest in their home, and I can only assume that it was more than just squirrels, rabbits and that donkey that Ranger doesn't like.

"Upon further reflection, I've come to the conclusion that aliens did not intend contact, but were offering a cloak of protection for those attending the Love and Light Conference. This was benign protection. I also received a message that did not solidify until I was on the bus going to the Denver airport. The message has to do with the 'Blue Eagles.' I was told the Blue Eagles are an elite group with an access code, top security clearance word OCCUPIED. Blue Star/Blue Circle. Maybe this means something to others who attended the conference?"
SECOND CONFERENCE UFO
Daniel Nichols and Cindy Marzonie had just gotten to their camp in Hotchkiss on Saturday at 11 p.m. Both of them saw a brilliant white light northeast, between Hotchkiss and Paonia, that was going approximately 45 degrees up and towards the east. It was visible for approximately one or two minutes, and then it went out. In the meantime, Daniel had his binoculars and could still see the movement of the ship for about another 30 seconds, and then it stopped and became a whole bunch of colored lights. At the top of the UFO was red. The lights went counter clockwise to blue, green, white, then back to red (the dominant color). Then, in the center, the bright white light would get bright and then go dim, and stayed stationary.
MYSTERIOUS VALLEY UFO
Ethan and I were driving the truck to Alamosa, Colo., on Saturday, Aug. 11, to pick up my son Ryan's paintings, which he had left at Adams State College when he graduated. It was a beautiful morning and we love going over Cochetopa Pass, between Gunnison and Saguache. However, I found myself to be unusually fatigued, dozing off periodically and unable to stay awake (good thing I wasn't driving).

We were heading south on Highway 285, from Saguache to Monte Vista. It was 11:10 a.m. and I was studying the cloud formations along the eastern and southern horizons. I was just thinking to myself, "This is probably the last trip I'll make to Alamosa in a long time. And I haven't seen a UFO in years." The San Luis Valley is famous for its history of UFO sightings and cattle mutilations.

I then noticed a special cloud that was in the shape of a Pleiadian spacecraft. I kept staring at it, and recall pointing it out to Ethan. The cloud remained during our half-hour jaunt to Monte Vista. I kept my eye on it and it would transform itself, but always return to the shape of the Pleiadian ship. It intrigued me. Suddenly, I saw a brilliant speck in the sky, just above and to the left of the Pleiadian cloud ship. The speck was metallic and reflected the sun almost blindingly. It lasted a few seconds and then it winked out. I continued to search the sky for signs of an aircraft, but there was nothing there. The object did not come back into sight.

Strangely enough, I recalled that in the early 1980s, while riding with my family on that very highway, heading in that same direction, I had seen an object just like that - and it had disappeared in the same fashion - a bright silverly ball that was there one moment and gone the next. I felt as though I had "wished" this UFO sighting and was granted a complimentary look, an acknowledgment for all my work at the conference the weekend before.