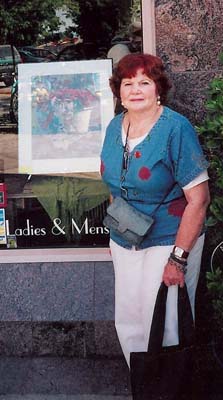 2013 (Revised Edition)
Retail $15.00
Paper
5-1/2 x 8-1/2, 224 pages
ISBN 978-0-944851-37-1
Extraterrestrial Contact
Shirlè Klein-Carsh was born and raised in Montreal of immigrant parents from Poland. She received her fine arts degree at Sir George Williams University (now Concordia University) in Montreal. She completed studies at the Museum of Fine Arts, Montreal, under Dr. Arthur Lismer, and studied at the School of Fine Arts, Saidye Bronfman Centre, Montreal. She calls herself a cosmic surrealist, fascinated by the symbolic language of the subconscious and the mysteries of the Universe. A prolific painter and master of color, she has had many shows in Canada and the USA, as well as exhibits in Australia, France, Russia and Bulgaria since 1965. She is a great-grandmother and lives with her husband, Fred, in West Vancouver, B.C.