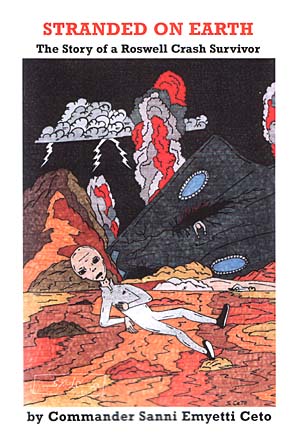 STRANDED ON EARTH
The Story of a Roswell
Crash Survivor
by Commander Sanni Emyetti Ceto
Released from Earth Star Publications June 2004
ISBN 978-0944851-22-7
AUTOBIOGRAPHY, REINCARNATION, METAPHYSICS
128 pages, paperback, black-and-white illustrations and 1 (UFO) photo, $16.00 + S&H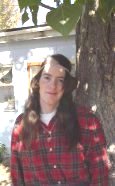 "They didn't know what to do for me, or what to give me to relieve the pain... I survived approximately one month in your Earth time..."
As the reincarnated survivor of the space ship that crashed near Roswell, New Mexico in July 1947, Sanni's life has been filled with challenges and abuse.

But she is here now to declare that E.T.s are among us, whether we accept that fact or deny it.

This is her story as could only be told by the one who was there.
---

STRANDED ON EARTH is available at AMAZON.
ZETI CHILD is also now only available from Amazon. For further information Go to Zeti Child's page.
BOTH COMMANDER SANNI'S BOOKS are now available as eBooks at Amazon.com for just $6.95 each.
Order Stranded eBook
Order Zeti Child eBook
---
Go to Earth Star's Home Page
See What's New!
Other Books for sale by Earth Star
This page updated December 22, 2018
Copyright 2018 EARTH STAR PUBLICATIONS