Jana Nolan Thriller Novels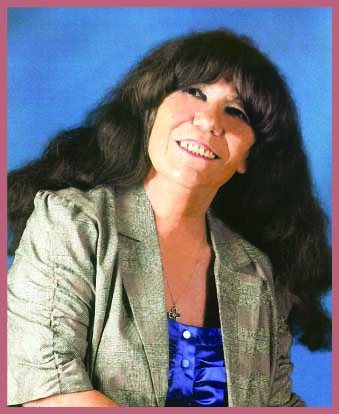 "
In the still of the night, I sit and listen to many sounds that echo off Sleeping Indian Mountain."
Secrets of Sleeping Indian Mountain
Malon Moore, a small-town girl heading for New York City, has seen that the reality of many
things is fiction to others.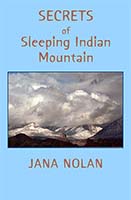 The Colorado mountain under which she grew up is very unique,
according to many stories from the townspeople who have lived in the area their entire lives.
Fact ... or fiction? The people of Applegrove, Colorado believe only what they choose to believe ...
and hear.
ISBN 978-0-944851-43-2 September 2015 5-1/2 x 8-1/2, 190 pages Thriller Fiction, $11.95
---
Pure Vengeance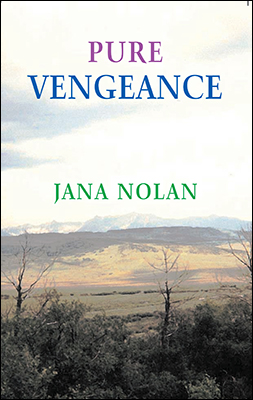 Four Thrilling Tales of Vengeance!

"The Old House at the Top of the Hill" tells of a family that has inherited a haunted home in Wisconsin's north woods and how it almost destroys them.
In "The Woman That Wouldn't Let Go," a new neighbor, just divorced, latches onto Carla's husband and kids, and disaster results when Carla finally decides she's had enough of Molly.
"Spring Break" is a love story about a clothing designer who goes on a road trip to promote his fashions, and picks up a young woman who shares a frightening escapade with him in an old cafe on a lonely road off the beaten track.
Finally, "The Cabin at the End of the Road" is about three girl friends who expect to have a fun get-together at Peggy's cabin, but end up kidnapped by two sadistic escapees from a local mental asylum.

This is Jana Nolan at her best, with more exciting stories to thrill you and chill you.

ISBN 978-0-944851-44-9 5-1/2 x 8-1/2, 160 pages Thriller Fiction, $11.95


---
Unexplainable

Five Intriguing Stories!
"The Unknown Road Going Nowhere" tells how Brenda Sparks leaves a life of despair behind her as she embarks on
a new journey and discovers love and mystery in the town of Hope.

"Shadows in the Night" -- Down on his luck and homeless, John Dubois finally lands a job so that he can get his family back,
but some conniving co-workers want him gone.

"The Antique Clock" -- When Scott Anderson's wife, Cheyenne, brings home an antique clock, strange events begin to complicate their lives until they solve its mystery.

"Is He or Isn't He?" -- Karen Albertson is unsure of the weird new guy she has to train at work, then begins to worry when violent explosions disrupt her town.
"Check In, But Can't Check Out" -- Pat and Diane, two best friends, embark on a cross-country vacation after graduating from college, but the unexpected awaits them.
ISBN 978-0-944851-51-7
5-1/2 x 8-1/2, 202 pages
Thriller Fiction, $11.95


---
CATALOG of
Spiritual Nourishment


EARTH STAR PUBLICATIONS
Volume V

---
produced by EARTH STAR PUBLICATIONS • P.O. Box 267 • Eckert, CO 81418 • Phone: 970.759.2983
email: starbeacon@gmail.com

CONTENTS
Copyright © 2017 Earth Star Publications • All rights reserved
Created by Web Dreams