Jana Nolan's Newest Release
Choices, Regrets, Changes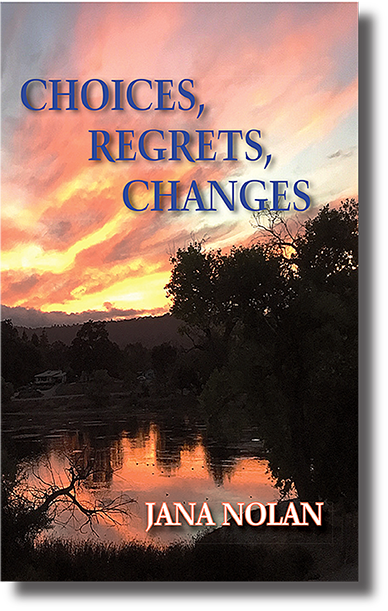 What if you could go back and change the terrible mistakes you've made in your life?
Released from Earth Star Publications October 2018
ISBN 978-0-844851-58-9
FICTION, PARANORMAL
208 pages, paperback, $11.95
What if ... after making a wreck of your life and destroying the ones you loved, you could go back and live your life again? What choices would you make? Or are you doomed to repeat the same mistakes? A con man who has made a fortune by preying on others comes home after many years and realizes how his choices have affected his family and friends. But a miraculous discovery offers him a rare second chance. Will he make different choices this time? Or is he doomed to repeat the same patterns?
Editor's Recommendation: "This is Jana Nolan's best book yet!"
---
Jana Nolan's other Thriller Novels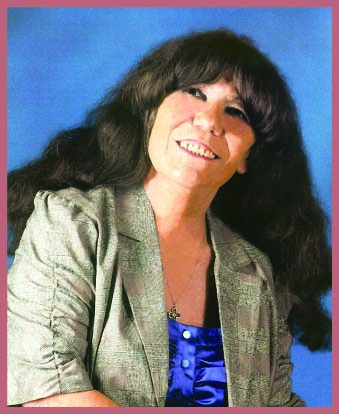 "
In the still of the night, I sit and listen to many sounds that echo off Sleeping Indian Mountain."
Secrets of Sleeping Indian Mountain
Malon Moore, a small-town girl heading for New York City, has seen that the reality of many
things is fiction to others.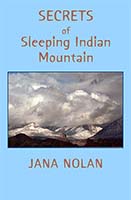 The Colorado mountain under which she grew up is very unique,
according to many stories from the townspeople who have lived in the area their entire lives.
Fact ... or fiction? The people of Applegrove, Colorado believe only what they choose to believe ...
and hear.
ISBN 978-0-944851-43-2 September 2015 5-1/2 x 8-1/2, 190 pages Thriller Fiction, $11.95
---
Pure Vengeance
Four Thrilling Tales of Vengeance!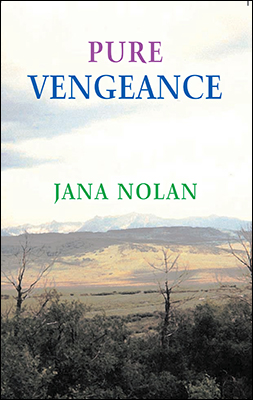 "The Old House at the Top of the Hill" tells of a family that has inherited a haunted home in Wisconsin's north woods and how it almost destroys them.
In "The Woman That Wouldn't Let Go," a new neighbor, just divorced, latches onto Carla's husband and kids, and disaster results when Carla finally decides she's had enough of Molly.
"Spring Break" is a love story about a clothing designer who goes on a road trip to promote his fashions, and picks up a young woman who shares a frightening escapade with him in an old cafe on a lonely road off the beaten track.
Finally, "The Cabin at the End of the Road" is about three girl friends who expect to have a fun get-together at Peggy's cabin, but end up kidnapped by two sadistic escapees from a local mental asylum.

This is Jana Nolan at her best, with more exciting stories to thrill you and chill you.

ISBN 978-0-944851-44-9 5-1/2 x 8-1/2, 160 pages Thriller Fiction, $11.95


---
The Unexplainable

Five Intriguing Stories!
"The Unknown Road Going Nowhere" tells how Brenda Sparks leaves a life of despair behind her as she embarks on
a new journey and discovers love and mystery in the town of Hope.

"Shadows in the Night" -- Down on his luck and homeless, John Dubois finally lands a job so that he can get his family back,
but some conniving co-workers want him gone.

"The Antique Clock" -- When Scott Anderson's wife, Cheyenne, brings home an antique clock, strange events begin to complicate their lives until they solve its mystery.

"Is He or Isn't He?" -- Karen Albertson is unsure of the weird new guy she has to train at work, then begins to worry when violent explosions disrupt her town.

"Check In, But Can't Check Out" -- Pat and Diane, two best friends, embark on a cross-country vacation after graduating from college, but the unexpected awaits them.



ISBN 978-0-944851-51-7

5-1/2 x 8-1/2, 202 pages

Thriller Fiction, $11.95


---
Deprivation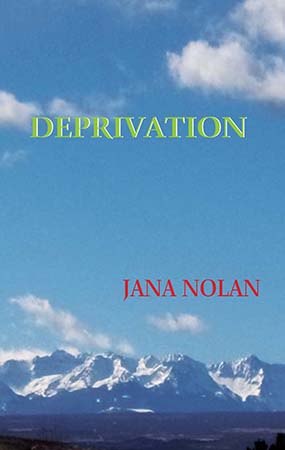 Five entertaining stories of deprivation
ISBN 978-0-944851-54-8
5-1/2 x 8-1/2, 208 pages
Thriller Fiction, $11.95
"Storm Before the Calm" features a man who grew up in a dysfunctional family and is searching for answers to why his life has been turned upside down.

"Fear and What It Brings" is the second story, about a young woman, Angelina, who has to learn how to live a "normal" life, having been born with unusual phobias and fears that cause people to ridicule her and create the need for her parents to place her in a special education institution with people like herself.
"On the Road Again" is the third story, about Kim, a young woman truck driver, who takes time off to attend a family reunion at her Aunt Betty's. But when one of the sisters, Ellen, comes up missing, Kim ends up in a dangerous situation when she embarks on a mission to find her.
"The Town that Didn't Exist," has a touch of science fiction, when young Albert embarks on a train heading West in the early 1900s, hoping to find a place for himself to settle down, so he can send for his fianceé back in Philadelphia.
"The Face Behind the Mask" is the fifth story, in which Ellie drives to Santa Barbara in California to visit a friend, Sandy, whom she met on a social media site.
This is Jana Nolan at her best, with more exciting stories to thrill you and chill you.
---
Return to the Old Henderson Mine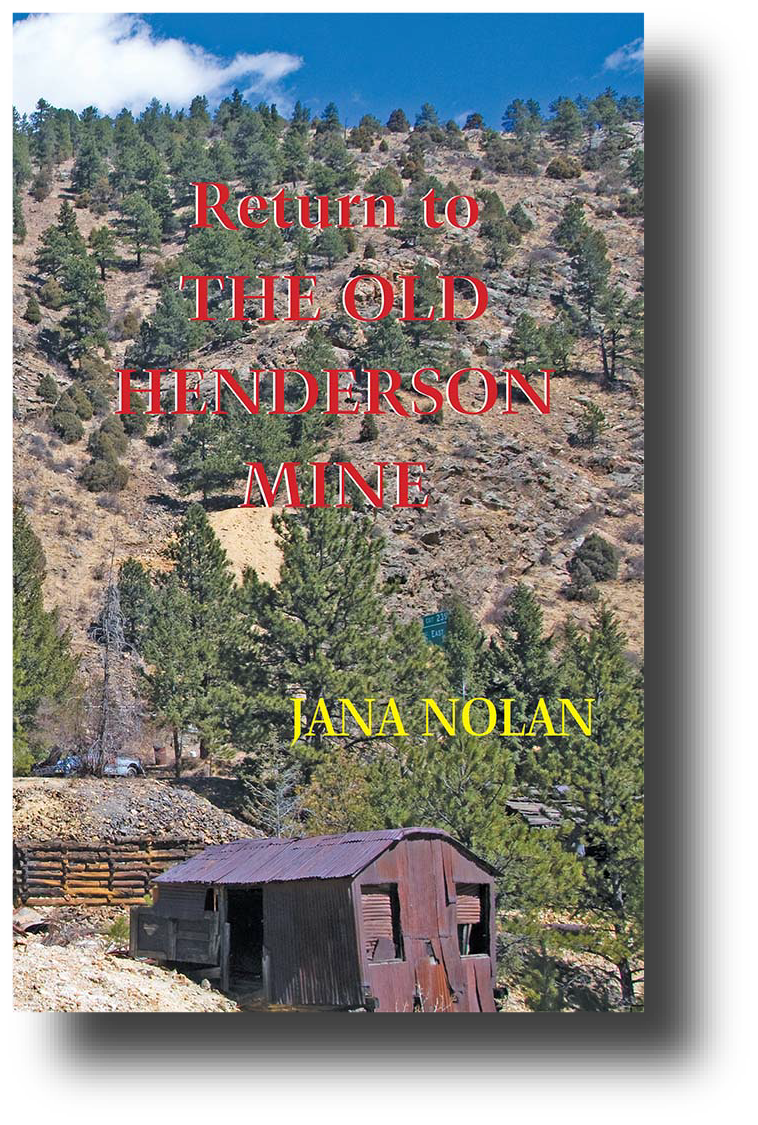 Things are not right in Henderson!
Released from Earth Star Publications October 2018
ISBN 978-0-844851-55-5
FICTION, HORROR, SUSPENSE
152 pages, paperback, $11.95
Sarah and Jim have been assigned to cover the reopening of the Old Henderson Mine. But something horrifying is happening in Henderson ... and the deeper they probe, the more dangerous it becomes. The townspeople are not talking. They refuse to be interviewed. Even Sarah's elderly Aunt Carol is begging the two reporters to get out of town. Will they become the next victims? Based on her original novel, The Old Henderson Mine (out of print), Jana Nolan takes the reader ahead a couple of generations, and gives the reader the story of what happened first in Ireland, and then the final confrontation that takes place in small town Henderson, Colorado.
---
CATALOG of
Spiritual Nourishment


EARTH STAR PUBLICATIONS
Volume VIII

---
produced by EARTH STAR PUBLICATIONS • P.O. Box 267 • Eckert, CO 81418 • Phone: 970.759.2983
email: starbeacon@gmail.com

CONTENTS
Copyright © 2021 Earth Star Publications • All rights reserved
Created by Web Dreams