Clearing Past-Lives for your Ascension
from the June 2020 Star Beacon
By Terra Rae of "Team Earth"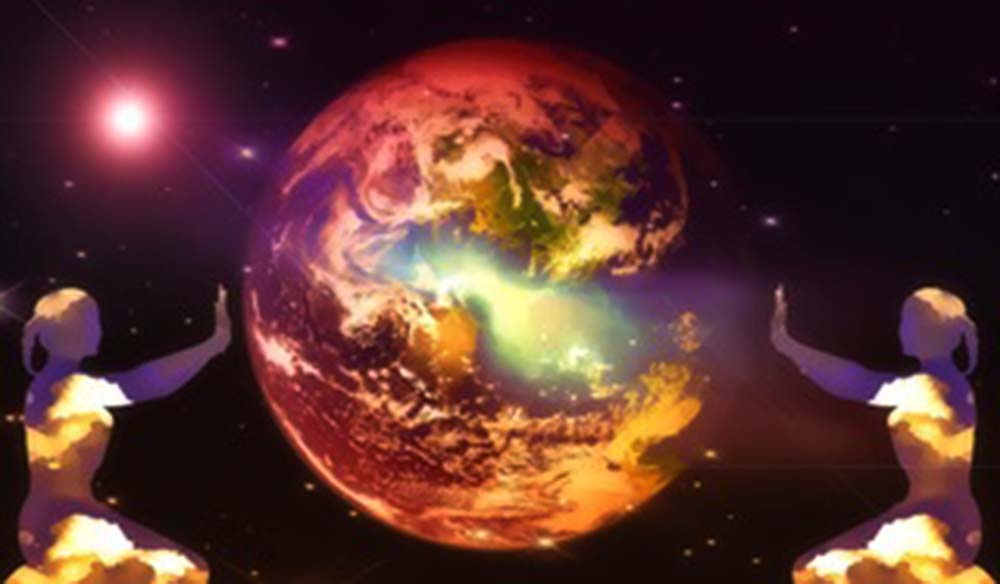 This profound, regenerative activation came through after working recently with a client, during her Clearing to the Core work with "Team Earth." The Crystalline Magdalenes came forth with a personal, planetary, and galactic birthing ritual for humanity and the New Earth. We wanted to share this — and have readers benefit from it as well — so we asked these Ascended Lady Masters if they would bring forth this Crystalline Ray of Light to our readers.
Here is their reply:
A Cellular Release
We are in charge of the efficient eradication of pain and torture held in all dimensions of your bodies! As a Spiritual Lifeboat, with "Team Earth," we are experts guiding you safely out to the other side — so you come forward with a life lesson, clarity of self and situations, and discernment with others in your life — so you will not be hoodwinked again! All of this is done with your cooperation and participation, so you can assist the cellular release.
Birthing Ritual for You and New Earth
We as a team of Crystalline Magdalenes are here to give you a new birthing ritual. All of you have assisted so much in these past-life Clearing-to-the-Core sessions! This brilliant work, which brings forth those ancient parts of your being that have gone missing, surpasses some of those dark-hats who have been touting their true skills and knowledge. (Unfortunately, some so-called spiritual teachers are dark-hats in disguise, posing as the light!)
This spiritual divinity that comes through the Crystalline Ray in your work gives you all new information and creates a birthing from the inside out — and this is part of a true renewal that brings in the ancient and future Crystalline Ray of Light.
(They are referring to a being's luminescent brilliance, which had been taken or stolen over time. For all the people who were in that timeline in which we were working, this brilliance is brought back. We can work from the past to the present—a skill that is very profound. Our Crystalline Team brings back this magnificence to their rightful owners — cleaned, cleared and recalibrated — and often returned to them in their sleep. We do this a lot!
You have likely received some of your amazing brilliance through our work. You can also ask the Crystalline Magdalenes, Archangel Metatron and the Crystalline Stellar Skulls to have more of this light of yours brought back to you, to be integrated during your sleep.)
These assaults on all of our light-bodies were also previously given to Crystalline Magdalenes and Magdalenes of the Blue Ray as well, just as they were to "Team Earth" and many of you. These horrific activities were done as a deceitful "gift."
This is how we regenerate immune systems and hearts, connecting so that the love ray can indeed heal the disharmony and fear of what has happened in the past.
So now these Crystalline Rays are being regenerated from Gaia's heart, moving outwards, spinning and regenerating the Magdalenes' hearts everywhere — and the hearts of dragons, fairies, and a tremendous number of Light-workers.
These New Earth Light-workers are ready to "come on," and they are asking for more brilliance, and to know how they can let go of the old — and truly be the vibrant new!
This is how the New Earth forms — with this as a seed of light!
The Light Dragons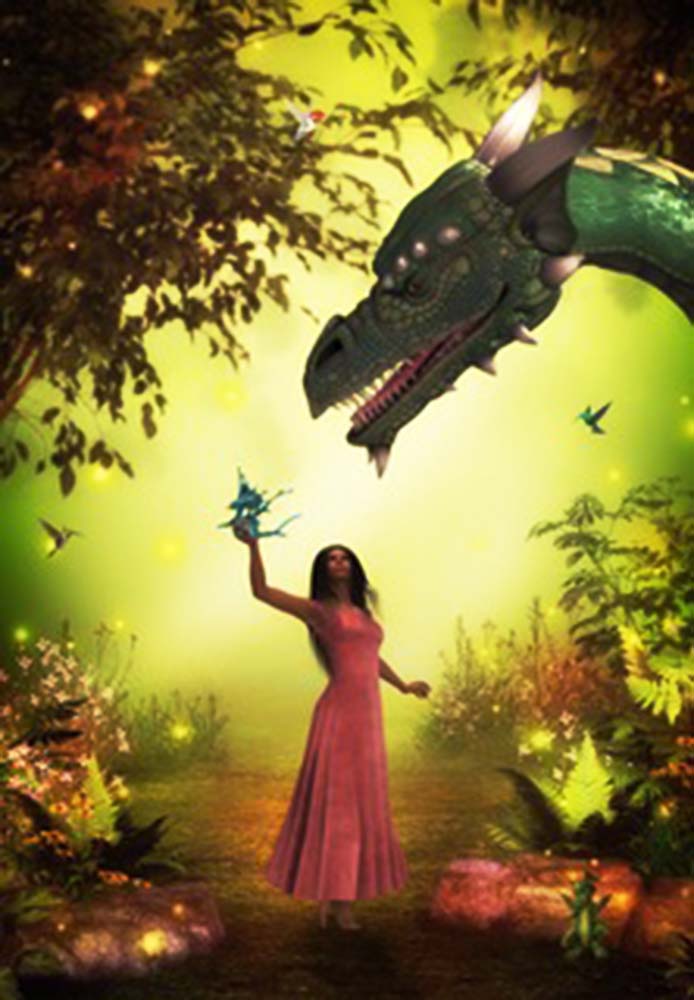 We are blessing these brilliant future selves of light, and blessing the whole planet and our Universe and Galaxy, with a newly re-birthed Ray of Crystalline Magdalene Light. This is how we react to the old harmful paradigm of overpowering others, and it is how we rise up and bring forth the newest of New Earths. That is our task together, along with the dragons of this magical Crystalline Ray of Light who are here supporting us, making sure that we all have what we need.
You are part of the larger plan—and for this, we are ever so grateful to have this reunion. As the fairy realms unite, so do we—and this is only the beginning! So feel this Blue and Crystalline Ray of Light, healing and blessing you from the inside of your hearts outwards, making certain that all grids of light come back on, and that you are truly reconnected. So breathe that in, and tone it in. Feel, see and hear the colors blessing you.
(This next ceremony was a bonus for "Team Earth" and our client when doing the Clearing to the Core work through the timelines, and clearing areas in, on and off the planet. This is a glimpse into your cosmic potential!)
Venusian Energy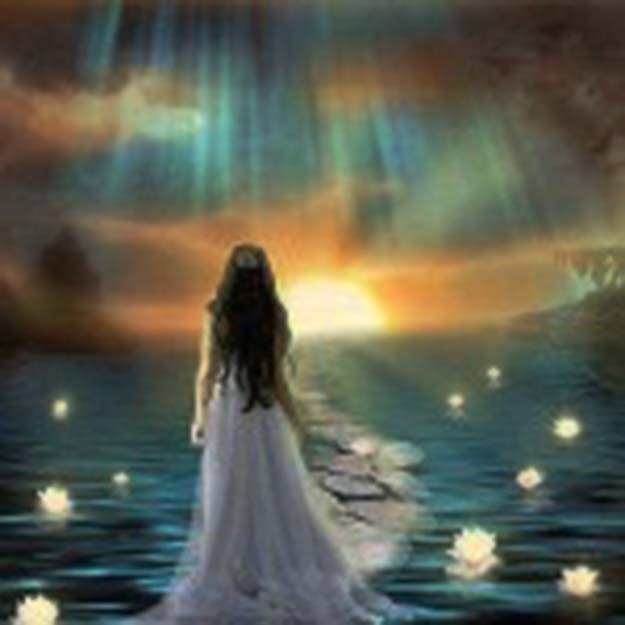 Know that all fairies are bringing forth Venusian energy in exotic flowers and plants, which have not been on Earth before. And they look like living beings of light! All their leaves and petals are undulating, and they become part of your healing. As you take a drink to refresh yourselves, know that this is an elixir we put there for you, so you feel the magical plants unite your beings and insides. Now you are blessed again — inside out, and outside in!
And you may notice that outside your house, the flora and fauna are reacting to this as well — swaying with great gratitude, love and honor for this process. It is globally changing the frequency of Gaia. Know too, that as she is a sister to our other celestial beings and galactic planets, our whole Solar System heals and envelops this juicy bit of dynamic light.
Our Galactic Federation of Loving Light is also feeling this — we see them as they are blissed out. And they have needed this as well! Become one with yourself, again fill in all of your cells, and the light form you hold dear to you —whatever way you want to bring it in — from your lineage, and back to your past — and now onwards to your future. Feel as if you have received an energetic upgrade — as indeed you have!
Blessings upon this regenerative, global and universal healing. It is yours, and we are thankful, as Crystalline Magdalenes, that you asked for "What is possible and what is next?"
*****************
Terra Rae and Crysta of "Team Earth" are Ascension Mentors and Master Healers.
Their dynamic 5D Healing, done with advanced and ancient tools and techniques, is dedicated to awakening, healing, transforming, clearing and educating individuals and multitudes of beings on this planet.
Could your being be tripped up, having physical discomforts, feeling fearful and anxious, hearing unwarranted voices, and not able to move forward? Could this be from something beyond your awareness and control?
"Team Earth" is assisted by an extraordinary Crystalline Team in, on and around the Earth and Galaxy.
CALL US for your Free 30-Minute Consultation. 888-310-3774
Receive four Ascension Activations in Terra Rae's Award-Winning Bestseller: Crystalline Stellar Skulls ~ Who are They Really?
StellarSkulls.com
Team@StellarSkulls.com
Twitter: TerraRaeofTeamEarth@StellarSkulls
On Facebook: /TerraRaeofTeamEarth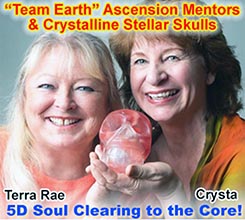 888-310-3774
!
Award Winning Book:
First Place Winner in two categories for:
2017 International Body, Mind, Spirit Book Awards
"Crystalline Stellar Skulls" ~ Who Are They Really?
By Terra Rae of "Team Earth
Discover more Stellar Skulls, Articles, Blogs, Photos and their advanced work at:
StellarSkulls.com
GO TO EARTH STAR'S HOME PAGE
This page updated June 17, 2020
What's New!
Greetings, Terrans! See the latest articles. Check out the current issue...

CLICK HERE to receive FREE bimonthly e-newsletter

Earth Star Books
Browse our Book Catalog to view all our books and publications.
Publishing Professional
Earth Star offers editing and production services for self-publishing authors, plus a lot more. You may inquire by contacting us at starbeacon@gmail.com
See all we offer in the way of publishing services. Check it out...
Psychic Readers Page
Our free directory lists intuitives ready to assist you... View Psychics Page...