Sheri's Sixth Sense
Ashtar Encounters, Conferences and Silent Night
from the December 2021 Star Beacon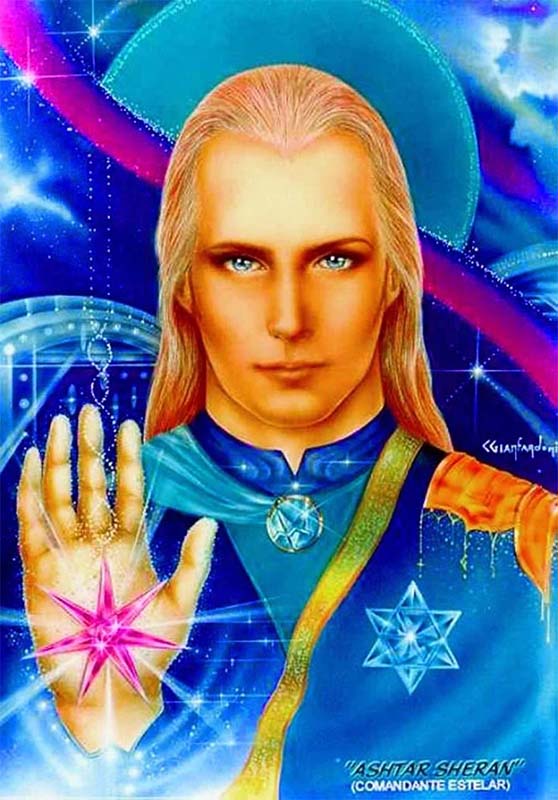 By Sheri Gould
In this December issue of The Star Beacon, I have the pleasure of sharing with you two more articles from Pat, and a couple articles from me on past Rocky Mountain Conferences on UFO Investigation. Enjoy!

From Pat:

AN ASHTAR EXPERIENCE

I was traveling with Linda, a Crystal healer, giving workshops, when we decided to give a workshop in Jackson, Wyoming. I made arrangements to use the Yoga facility and looked forward to a good turnout. My friend's husband, Bob, accompanied us and we booked an adjoining suite at a motel in Jackson.

As we were coming down Togwotee Pass toward Jackson, the Teton Mountains popped into view and Bob, my friend's husband, kept remarking that he was seeing a mother ship over the Teton Mountains. Neither Linda nor I could see it.

We arrived at the Yoga facility to find a note tacked to the door, saying it was opening day of ski season and everyone would be on the slopes. We waited for an hour or so, hoping someone would show up. When no one came, we decided to take trays of Linda's stones downtown to the various businesses to see if some could be sold.

After making the rounds with negative responses, we hit our last stop at a little shop off the square. There was a sweet young man managing the store who took time out to look over all of the stones and he purchased several.

After that, we went to dinner and then on to the motel. Linda had decided that our adjoining door should be left open. They retired to their room and I to mine. After some time had passed, I heard a sharp crack that sounded like a rifle shot. A few seconds later, I heard a second crack (my brother had reported to me that this happened to him as he left his body as he was having surgery).

Linda and Bob had left their bodies for parts unknown. I waited to see what would happen next.

After this, I fell asleep and soon awoke in a dimly lit, auditorium-looking place. I looked down and the floor was circular and black, and there was a white stripe all the way around. I looked up and observed that dozens of us were all standing in a huge circle with our toes against the white line.

Linda and Bob were there, and as I looked to my left, I observed the sweet young man from the shop. He was wearing a saffron robe (Buddhist monk). I realized I was aboard an Ashtar Command mother ship.

The room quieted as Ashtar appeared at a podium and spoke for several minutes. His speech was about saving the children. I had encountered Ashtar on several occasions and his messages were always about saving the children.

He left the room and we were then treated to a flyover of the Teton Mountains, seeing them close up through a huge amber panel that appeared in the floor. I will never forget that magnificent sight!

It has been my experience that at most times when we think we are going somewhere to do something, we are actually there for something else!

ANOTHER ASHTAR ENCOUNTER OF NOT

E

I found myself on an Ashtar Command Ship and noticed Ashtar was talking with a woman with collar-length blonde hair, wearing a red pantsuit. As I observed them, I could only see her from the back. I could not hear their lengthy conversation.

The woman turned and it was Hillary Clinton! I do not agree with Hillary's politics, but she, along with her Campaign Manager, John Podesta, had promised full disclosure if she were to be elected. Alas, Donald Trump was elected and we may never get full disclosure.

I was living in the Jackson, Wyo., area when the Clintons chose to vacation there. Our subdivision had chosen that weekend to weed the landscaping in our front roadway. As we were busy weeding, we distinctly heard a helicopter go right over above us. We all stopped and looked up and there was nothing there. We all commented on how odd that we could hear a chopper and not see it. We do have stealth technology ahead of our time, but they need to work on masking the sounds now.

I was working alone at a business in Wilson, Wyo., on Saturday morning when my solar plexus cramped and bent me double. I was told not to open myself psychically. I glanced out the front window, and there was President Bill Clinton getting out of a limo with several Secret Servicemen. He was having breakfast across the street at Nora's Fishcreek Inn. I normally only get the creepie-crawlies when reptilians are involved. Makes you wonder ...

As the Clintons left the valley, a plane went over, south to north, spraying a fine vapor. Many in the valley came down with respiratory distress in the coming week. And worst of all was the death of Secret Serviceman Brown, who was forced to fly separately because Bill was "mad" at him, and his plane crashed on the hill opposite the Jackson Airport.

What on earth (and heaven) was Ashtar doing with Hillary?

******************************

From Myself

ROCKY MOUNTAIN CONFERENCES ON UFO INVESTIGATION

In the summer of 1985, I attended the 6th Rocky Mountain Conference in Laramie, Wyoming, hosted by Dr. R. Leo Sprinkle. My third year there and still learning things! I was amazed at all the people that talked to me after my talk during the "closed" session (for experiencers only and no notes taken), thanking me for sharing my experiences with them (which are shared in my book Sheri's Sixth Sense) and wishing me and my children all the best!

I realized that in the sharing of people's experiences—some people attending the conference hoping to get some answers or clarity about their own experiences -- ended up having "stirrings of the soul!" The group of people I met at this closed session (to include meeting Monna for the first time (see Chapter 4 of my book: "Monna, Motherships and Missing Time"). After I "talked" they had this happen to them -- a microsecond flashback of familiarity -- something to get the "juices flowing," so to speak.

This same group of people invited me to head back with them after the conference as we were all going home in the same direction. So, on the Sunday after the conference, we all had breakfast and took a side trip to Vedauwoo (pronounced Vee-Duh-Voo), the area named by the Native Americans, meaning "Land of the Earthborn Spirits," which is about 10 miles east on the Interstate toward Cheyenne, Wyoming.

We were checking out all the rocks and taking pictures, and we were getting some really strange energies around us. As I took a picture, I was sure I'd seen "something in the sky," but when I looked again, it wasn't there. (But -- when the developed pictures came back, there WAS something anomalous in the picture!)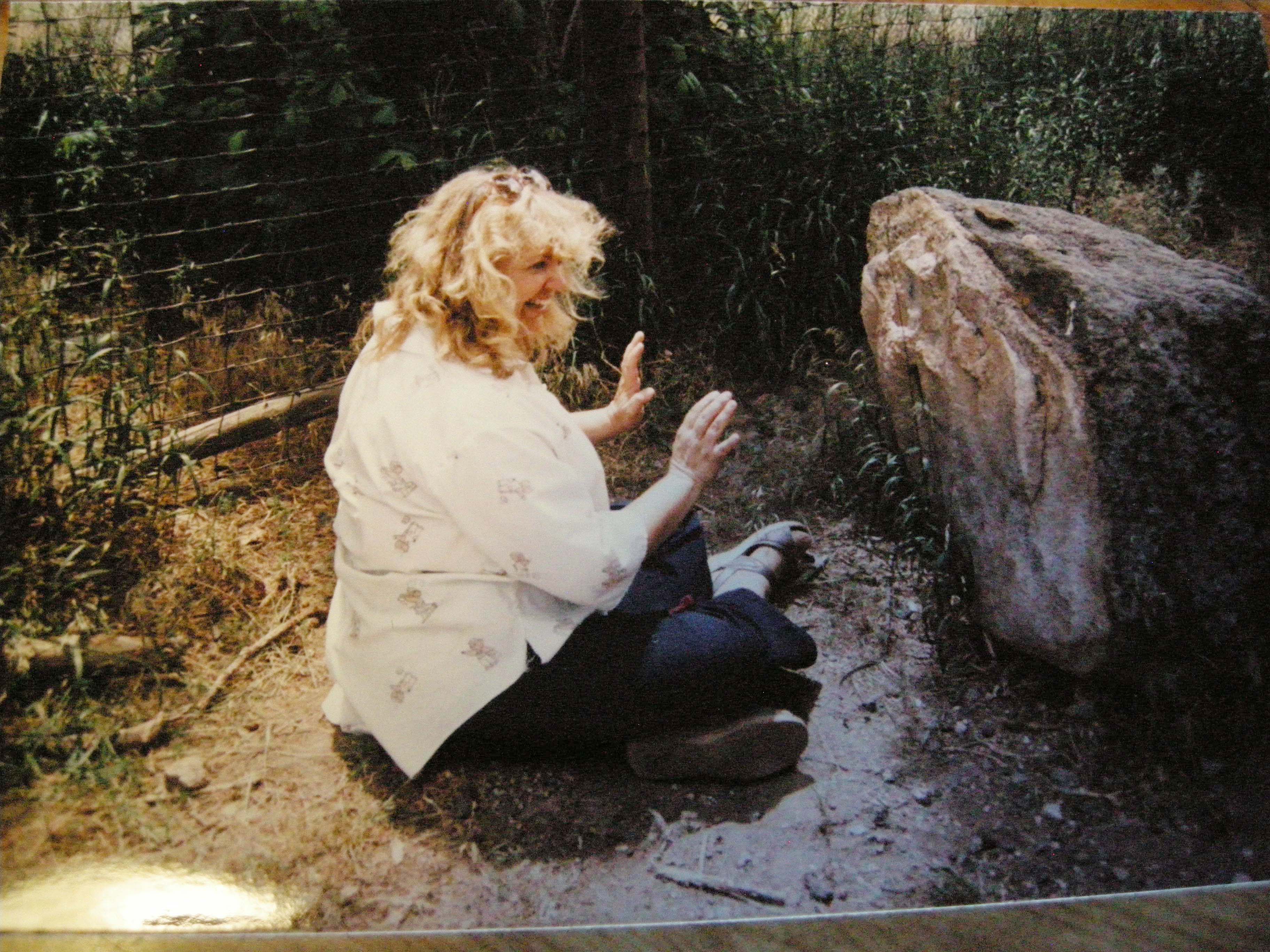 We then went back to Laramie and headed north, going at our own pace (we were in three vehicles) to Sybille Canyon (which Dr. Sprinkle calls Saucer Canyon). I caught up with Monna, and she had stopped on the way, looking at rocks. Then the other vehicle got there, and they did the same thing! We used pendulums to get positive energy rocks and just had a great time!
We then continued on, and stopped where the elk preserve sign was, and looked for more rocks! Well, I was helping haul rocks back to one of the cars, and I found a red jasper -- a rock I'd been told has special energies for me. Everyone was back at their vehicles by this time, and all of a sudden, waves of energy went through all of us -- an absolutely incredible feeling of waves of high intensity energy flowing through.
The four others then started sending "light" to me, feeling that I might be able to channel the energy. In my mind's eye, I had a vision of a Pleiadian, and I knew it was he that was sending these energies. Then, I "saw" what looked like a deep well with beautiful blue-colored mineral springs water. I then had a vision of a hilly area with hills shaped like a boomerang.
He "said" to me -- "You were once of us." I cried -- as if long lost family found me! Then the vision and waves of energy left, and we all headed on to Casper, Wyoming, and had dinner. We left Casper, heading north at our own pace, and when I hit the outskirts of Kaycee (75 miles north of Casper), I felt the same waves of energy starting to hit -- so my eyes were glued on the road and the sky at the same time.
I drove on awhile on the Interstate (I-25), when I suddenly saw a lightning bolt in the blue sky, which caused me to notice a cloud. This "cloud" was white and billowy and not moving while the other clouds were dark and moving. I kept driving along, watching this "cloud," and suddenly blue balls of light started shooting out of this cloud into the hills -- the same mineral springs blue color I "saw" earlier that day, and I also realized that the same hills were shown as a map on the red jasper rock I had found earlier! Talk about synchronicity!
I continued driving, but it didn't even occur to me to think of pulling off the road to watch this "cloud," and I headed on home. Later on, when I thought Monna should be back home, I called her about my experience and asked if she had an anomalous experience on her way home.
She said she didn't notice anything, but the others that were heading to Billings, Montana, had an experience with the cloud when they went by! She said they were so focused on driving that they didn't see the cloud until the power steering went out of their car, and they had to stop and check it out. While they were checking out the power steering fluid, they saw the stationary white "cloud!" And -- there was nothing wrong with the power steering when they got back in the car.
Since that day, I've been seeing blue balls of light around all the time -- some of them huge in the bedroom at night, but most of the time, I see small little balls of light that appear and disappear whenever. I see them a lot when I'm talking about "spacey" things as if in acknowledgment that they really are there!
One other thing that I learned at the conference -- when asking spirit or ETs or guides if they're "of the light," many can say yes without being part of the "Christ-Light" -- they get their light and energy from crystals, yet they could be from the darkest of the dark planets. It is true that all life forms have to answer truthfully when asked if they're of the Light -- so always ask if those in the craft, or spirits, etc. are of the Christ-Light!
******
The 10th Rocky Mountain Conference on UFO Investigation was held June 29 through July 1, 1989 in Laramie, Wyoming, with approximately 165 experiencers and investigators attending the conference. Quite a number were there for the first time. Dr. R. Leo Sprinkle hosted the conference, which was dedicated to female UFO investigators.
The keynote speaker was Dr. Edith Fiore, a clinical psychologist in private practice in Saratoga, California, who talked about some of her case studies in her book Encounters: A Psychologist Reveals Case Studies of UFO Abductions, which was released the following August. (Dr. Fiore also wrote the book The Unquiet Dead, which I wrote about in my book Sheri's Sixth Sense.)
Other speakers included Linda Moulton Howe, the award-winning documentary film maker and author who talked about "Animal Mutilation and Human Abductions," and Vicki Cooper, the co-publisher of UFO magazine, who talked about the "Ultimate UFO Secret" regarding the government coverups at Dulce, New Mexico.
The main points to come out of this conference, for me, had to do with the "oneness of ALL life" -- that we're part of the whole-- that we should all work together (us and them) to help raise the consciousness of our planet, and secondly, that we "get what we ask for," so we have to be careful in what we ask for! People who have asked to see craft have had them land in their backyard, and those that have asked for help from the "good guys" have received it when needed. People should also be aware of seeming coincidences—that they're actually synchronicities!
On a personal note, the trip to and from the conference that year proved to be as exciting as it was the previous year. I had been given a message that something would happen at 2:30 pm (June 29), and the group of us traveling together happened to be at Medicine Bow, Wyoming at that time. So there we are -- staring at the sky, watching and waiting.
Suddenly, I saw many long thin golden tubes shooting across the sky, and then disappearing into a stationary "cloud." As we drove on, another gal in our group also saw the tubes, which were clustered together and then also disappeared into the clouds. These tubes are transport tubes -- a very new and efficient method of transporting those in the crafts to the Mother Ship.
While staying at the dorm at the University of Wyoming campus during the conference, I saw lots of blue balls of light floating around the room for the longest time and then disappearing.
On the way home from the conference, another exciting experience happened in Sybille Canyon. Five of us were traveling together in two vehicles and picnicked at an area that has a huge rock which puts out lots of energy. We all did some toning to call the ships in, and then we found an intersect point of ley lines which was putting out a lot of energy! We all then held hands and did a standing meditation in a circle at that spot, using solar kinetics (sun energy).
We did this for about five minutes (or so we thought), and it was interesting that not one vehicle drove by or stopped at this picnic area while we were doing this! We all suddenly felt our feet getting very hot (like standing on hot coals) and we finished the meditation. Immediately, everyone from every direction started pulling their vehicles into the picnic area!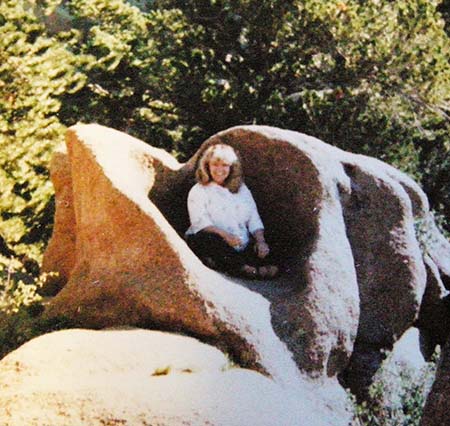 Then we noticed another strange thing. When we went to leave, we realized an hour and forty minutes had elapsed, and at the most, our picnic, finding the ley lines and our meditation was around an hour tops. We all felt that some "missing time" was involved!
We drove on to Casper, Wyoming, for lunch, and the whole way there, we had subtle synchronicities happen, plus the feeling of being "spacey"—all five5 of us! After lunch, we decided to head on and find a place to meditate together in order to get some perspective on what had happened to us.
For quite a ways, we were intrigued by the clouds that would suddenly appear in the cloudless sky -- and as those clouds would disappear, we saw flashes of light, just before they would disappear.
We then stopped to have our meditation, and held hands in a circle at a ley line intersect point. Two of us "saw" the same thing—we felt we all had been taken up on a craft. The being that greeted us was humanoid, tall, wearing a silver jumpsuit and had page-boy length blond hair. His name was Tashon, and his craft was small, as there wasn't much room for all of us in there. The gal who had "seen" the same thing I did said she had quite a familiarity (although not consciously) with this being and his craft!
Had all of us not been aware of the synchronicities involved, we probably would never have figured out any of this. But, because we were aware of all the little subtle things happening, we came away with a beautiful experience to excite our soul!
******
SILENT NIGHT
As this is the December issue of The Star Beacon, naturally, there are thoughts of Christmases past. I recall fondly one Christmas Eve when I attended the services at the Oberndorf, Austria chapel (which is about 17 kilometers from Salzburg, my birth place).
This chapel, also known as the "Silent Night Chapel," stands on the site of the former St. Nicholas Church, where on December 24, 1818 -- the song "Silent Night" was 'born' and performed for the very first time -- 203 years ago!
Joseph Mohr, a young priest, wrote the lyrics to the song, and played his guitar and sang along with Franz Gruber, the local schoolteacher and the choir director, who wrote the melody. This simple song, Stille Nacht, Heilige Nacht, became the world's Hymn of Peace for our planet.
Of special note -- at the height of World War I on Christmas Eve, known as the Christmas Truce of 1914, thousands of British, Belgian, French and German soldiers laid down their rifles, stepped out of their trenches, and spent Christmas Eve mingling with each other, and together they sang "Silent Night." Allied soldiers even heard brass bands joining the Germans in their joyous singing!
At this special Holy season of the year, the love, joy and the expression of peace and happiness changes the vibrational energies, bringing man into a higher element. Let's extend this vibrational energy to overshadow every single day of the rest of this calendar year, to the next year -- and on and on. The Holy season is the Light that is ALWAYS with us.
May your celebration of Light, whether it's the Yule, Hannukah, Christmas, Kwanzaa, Solstice, Dongzhi or another, fill your heart with Universal Peace. So BE it!
Thank you for letting me share this with you!
Sheri Gould, an experiencer and clairvoyant, is the author of Sheri's Sixth Sense: True Cases of Extrasensory Perception and Experiences of the Paranormal, published this year and available for $15 from the author or from Earth Star, and may also be purchased on Amazon or Kindle ebooks. Sheri resides in Wyoming.
Copyright © 2021 Sheri Gould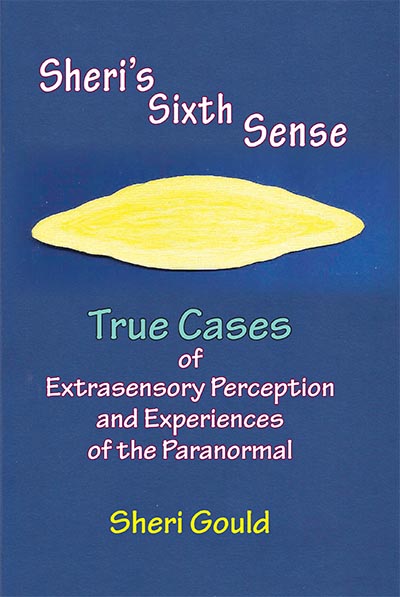 Sheri's new book:
Sheri's Sixth Sense, True Cases of Extrasensory Perception and Experiences of the Paranormal is available soon on Amazon.com and from Earth Star for $15.00 USD.
Copyright © 2021 Sheri Gould
GO TO EARTH STAR'S HOME PAGE
This page updated December 6, 2021
What's New!
Greetings, Terrans! See the latest articles. Check out the current issue...

CLICK HERE to receive FREE bimonthly e-newsletter

Earth Star Books
Browse our Book Catalog to view all our books and publications.
Publishing Professional
Earth Star offers editing and production services for self-publishing authors, plus a lot more. You may inquire by contacting us at starbeacon@gmail.com
See all we offer in the way of publishing services. Check it out...
Psychic Readers Page
Our free directory lists intuitives ready to assist you... View Psychics Page...