GREETINGS, TERRANS!

CHECK OUT
WHAT'S NEW!
Welcome to Earth Star on the Web. Here you will find a wealth of articles on diverse topics including UFOs and extraterrestrials, the paranormal, healing, earth changes, spirituality, the latest sightings, channeling, astrology, book reviews, art, poetry, plus conference news and reports, and a whole lot more.
WHERE WOULD YOU
LIKE TO GO?


The Star Beacon: Earth Star's monthly paranormal newsletter. Subscription info can be found by clicking here.




BOOKS, T-SHIRTS, TAPES -- NEW!
Earth Star's Store features metaphysical, self-help, children's literature and adult fiction, plus original T-shirts and conference lecture tapes. Visit now by clicking here.





PSYCHIC READERS
The NEW Psychic Readers Directory lists Intuitive Counselors from all over. Check out who's doing what, and how to contact them, by clicking here.




THE BEST OF
THE BEACON
Selected articles which have appeared over the years in The Star Beacon
Click here.




CONFERENCES
Earth Star's annual Love and Light Conference. Also check out other conferences by clicking here.





FRIENDSHIP CLUB
Earth Star's Galaxy Wide Friendship Club is the place to find like-minded pen pals. Visit now by clicking here.





ART GALLERY
Earth Star's NEW Art Gallery features paintings by Ryan Ulrich plus an assortment of art (including extraterrestrial). Visit now by clicking here.





ARIZONA PAGE
Visit exotic and beautiful Why, Arizona. You can go there by clicking here.




MULES
Animal lovers will get a "kick" out of our Mule Page, featuring the Stucker Mesa Mules. Click here.


PUBLISHING
Earth Star Publications offers book packaging services for self-publishing authors, as well as a lot more. Please see our List of Services.
ADVERTISE HERE!
Advertise your wares or services here by placing an ad in The Star Beacon. To view CLASSIFIED ADS click here. For more information on advertising, e-mail us at UFOeditor@yahoo.com. For information regarding the Psychic Readers and Healers Directory, please e-mail earthstar@tripod.net.
DISC-ussion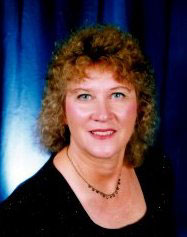 from the February 2003
Star Beacon
by Ann Ulrich Miller
Goodbye, Richard
We recently lost a lightworker brother from Dove Creek, Colo. Richard Gregory made his transition the evening of Jan. 21, 2002. He had been ill and was hospitalized just a couple of days before his passing. According to his closest friends, Richard was peaceful and without pain at the end.
Richard was born on Feb. 4, 1933. He would have been 70 years old. I met Richard Gregory in July 1984 at my first UFO conference in Laramie, Wyo. He was one of the people who joined us briefly at the Pat McGuire ranch, 30 miles north of Laramie, late at night and left an impression on me. I was with two friends, as well as my two young sons (who were asleep in the car), and I believe I had a significant UFO encounter at the ranch later that night.
Richard's music inspired me greatly. During the summer of 1985, he stopped to visit my husband and me in Delta, Colo., and entertained us for more than an hour with his guitar singing and playing, which I recorded for myself. Although he wasn't blessed with the finest singing voice I've ever heard, Richard was a true musician and loved singing and sharing metaphysical wisdom through his sons, many of which he composed himself.
He was married for several years to Kanai Callow, who now resides in Bellingham, Wash. When they were together, at least in the early years, the two of them recorded music together, and I feel fortunate to still have their tapes. They called their vocal duo "Karma." Kanai had an extremely lovely singing voice, I recall.
After 10 years of not hearing from either of them, I was overjoyed when, a little over a year ago, Kanai contacted me from Washington state, and a short while later I heard again from Richard. The two were then separated, but Richard sent letters and tapes from Dove Creek, and was especially happy to have rediscovered The Star Beacon. He bought gift subscriptions for other lightworkers he knew. He had been looking forward to attending his first Love and Light Conference, until it got cancelled last summer.
Richard big on "synchronicities." He discussed the subject a lot in his letter-tapes.
A synchronicity occurred the evening of his passing. Because I've been so busy, I hadn't touched my piano at home in well over a month, and I decided on the evening of Jan. 21 that I was going to sit down and play, even though I had other things I felt were more important to do. I sat down at my piano and felt the urge to play some of Richard's songs, which many years ago I had arranged into piano pieces.
To my amazement, the "muse" was still with me and I played my piano flawlessly for close to an hour, even though I hadn't touched the keys in weeks! And Richard went through my mind as I played. I thought about how his music had touched me at a crucial time in my spiritual development, and I wondered why we hadn't heard anything from him lately. It was during the time I was playing the piano and thinking about Richard that he transitioned.
He often referred to himself as an "ET Cowboy," and his lifestyle was simple. He was content to do without many of the material conveniences in life, including electricity.
In tribute to Richard, I would like to include one of his songs:
The Meaning Of It All
by Richard Gregory
Some people never know
Just what love is.
And others never know
Just what they've missed.
But as for myself I know
Someday I'll find
The meaning of it all,
The meaning of it all.
Some people never find
The fascination
Of knowing life and love
Are just illusion,
But although I know,
It really doesn't matter,
I'd do it all again,
I'll do it all again.
There are things we never hear,
And there are things we never see.
All these things we hold so dear
Will disappear... just wait and see.
And yet we try
With all that's in us
To understand
If there's a purpose
And as for myself I know
Someday I'll find
The meaning of it all,
The meaning of it all.
Yes, as for myself I know
Someday I'll find
The meaning of it all,
The meaning of it all.
Farewell, Richard. I hope that you have by now found the meaning of it all.
The Good Guys (and Gals)
Who are the "good guys" in ufology? Dr. Richard Boyland, Ph.D., has compiled a short list of researchers who, in his opinion, "do not traffic in disinformation." Here they are:
David Adair, former contract scientific consultant to NASA on UFO propulsion technology

Haktan Akdogan, premier Turkish researcher into UFOs and Star Visitor contacts, publicist

Colin Andrews, crop circles investigator

Monsignor Corrado Balducci, Vatican theologian, investigator into Star Visitor encounters

Richard Boylan, Ph.D., psychologist/ET encounters researcher

Professor Courtney Brown, remote-viewer of UFOs and Star Visitors, author

Scott Catamas, UFO investigative journalist-TV producer

Major Gordon Cooper, USAF (ret.), Apollo astronaut, UFO reality publicist

Lt. Colonel Phillip Corso, USA (ret.), custodian of Roswell UFO; UFO reality publicist [RIP]

James Courant, commercial pilot, UFO investigator-journalist

Marc Davenport, UFO investigator/journalist

Command Sgt.-Major Robert Dean, USA/NATO (ret.), UFO reality publicist

James Deardorff, Professor, Atmospheric Sciences, Star Visitor reality theoretician, author

Standing Elk, an Ihanktowan Dakota spiritual teacher and Star Altar Keeper, convener of Star Knowledge Conferences joining Native and non-Native information about Star Visitors

Jose Escamilla, UFO photographer, "rods" investigator

Edgar Rothschild-Fouche, black projects defense contractor employee, UFO reality author

Timothy Good, top UFO investigator/documentation publisher

Steven Greer, M.D., director, Committee for the Study of Extraterrestrial Intelligence (CSETI)

Donna Tietz Hare, ex-NASA Johnson Space Center worker/discloser of NASA UFO cover-up

Richard Hoagland, scientist, investigator of Star Visitor artifacts on Mars and the Moon

Linda Moulton Howe, UFO and related phenomena researcher

Jack Kasher, Ph.D., professor, UFO investigator

Rauni-Leena Luukanen-Kilde, M.D., former Acting Surgeon-General of Finland, researcher into Star Visitor encounters

Captain Guy Kirkwood, USAF, Special Projects (ret.), (a.k.a. "Mel Noel"), UFO investigator

Phillip Krapf, former City Desk Editor, Los Angeles Times (ret.), Star Visitor contact author

Barbara Lamb, M.A., MFCC, hypnotherapist-researcher into Star Visitor encounters

Robert Lazar, former physicist at Los Alamos and Area 51/S-4, UFO reality publicist

Roger Leir, D.P.M., implants investigator-extractor, author

Ted Loman, UFO investigative journalist-TV producer

John Mack, M.D., Harvard Psychiatry Professor, researcher-therapist of Star Visitor encounters

Jesse Marcel, Jr., M.D., son of Intelligence officer at Roswell Saucer Crash, UFO reality publicist

Philip Mantle, British UFO investigator, author

Jim Marrs, investigative journalist, UFO reality publicist

Jamie Mausson, Mexico investigative TV journalist-producer, UFO reality publicist

Edgar Mitchell, Ph.D., Apollo astronaut, UFO reality publicst

Brian O'Leary, Ph.D., Mars Mission astronaut, UFO reality publicist

Mary Rodwell, RN, Australian therapist, investigator of Star Visitor encounters, author

Tech Sergeant Dan Sherman, USAF, NSA (ret.), communications expert with Star Visitors/author

David Shoemaker, gemologist, UFO materials investigator, self-described wizard

Leo Sprinkle, Ph.D., psychologist, Star Visitor encounters researcher

Colonel Wendelle Stevens, USAF (ret.), UFO investigator/journalist

Colorado Donald Ware, USAF (ret.), UFO investigator, metaphysician

Colonel Steve Wilson, USAF (ret.), Director, Project Pounce, revealer of UFO secrets

Michael Wolf, M.D., Ph.D., Sc.D., J.D., member of NSC's Special Studies "MJ-12" Group, UFO reality publicist
Dr. Boylan comments: "There are more, but that should give you a start. Some will notice 'major figures' in ufology which I have left off. That was not accidental. I know who the disinformers and Cabal assets are. The above list does
not
mean that I agree with everything every one of them says, but their hearts are in the right place, and they are reasonably informed."
Dr. Boylan's e-mail address is drboylan@sbcglobal.net.
Farewell, Cochetopa
Once again I am "in transition" career wise. The San Luis "Mysterious" Valley of southern Colorado was home to The Cochetopa Weekly Shopper from Aug. 7 through Dec. 18, 2002. There are a lot of reasons why the paper came to an end, which I won't go into here.
On the bright side, I am ecstatic to be back home in Paonia, Colo., where I feel I belong. I am back in the North Fork Valley and thrilled to have more time to spend on The Star Beacon, and to finish my novel, and to catch up on correspondence.
This month I am opening Earth Star Secretarial in downtown Paonia, in the office of lightworker and longtime friend Honey Lee (Peggy) French. Peggy is an accountant who spreads the Light while doing income taxes. I will be doing the work I love best - word processing, publishing, data entry, Web site design and maintenance, and maybe some computer consulting. My Web site for the new business is at http://personalpages.tds.net/~ulrichac/index.html.
Ann Ulrich Miller is publisher of The Star Beacon.
Check out WHAT'S NEW
Subscribe to The Star Beacon
---
Copyright © 2003 Earth Star Publications
For permission to reprint articles or use graphics, e-mail earthstar@tripod.net.