GREETINGS, TERRANS!

CHECK OUT
WHAT'S NEW!
Welcome to Earth Star on the Web. Here you will find a wealth of articles on diverse topics including UFOs and extraterrestrials, the paranormal, healing, earth changes, spirituality, the latest sightings, channeling, astrology, book reviews, art, poetry, plus conference news and reports, and a whole lot more.
WHERE WOULD YOU
LIKE TO GO?


The Star Beacon: Earth Star's monthly paranormal newsletter. Subscription info can be found by clicking here.




BOOKS, T-SHIRTS, TAPES -- NEW!
Earth Star's Store features metaphysical, self-help, children's literature and adult fiction, plus original T-shirts and conference lecture tapes. Visit now by clicking here.





PSYCHIC READERS
The NEW Psychic Readers Directory lists Intuitive Counselors from all over. Check out who's doing what, and how to contact them, by clicking here.




THE BEST OF
THE BEACON
Selected articles which have appeared over the years in The Star Beacon
Click here.




CONFERENCES
Earth Star's annual Love and Light Conference. Also check out other conferences by clicking here.





FRIENDSHIP CLUB
Earth Star's Galaxy Wide Friendship Club is the place to find like-minded pen pals. Visit now by clicking here.





ART GALLERY
Earth Star's NEW Art Gallery features paintings by Ryan Ulrich plus an assortment of art (including extraterrestrial). Visit now by clicking here.





ARIZONA PAGE
Visit exotic and beautiful Why, Arizona. You can go there by clicking here.




MULES
Animal lovers will get a "kick" out of our Mule Page, featuring the Stucker Mesa Mules. Click here.


PUBLISHING
Earth Star Publications offers book packaging services for self-publishing authors, as well as a lot more. Please see our List of Services.
ADVERTISE HERE!
Advertise your wares or services here by placing an ad in The Star Beacon. To view CLASSIFIED ADS click here. For more information on advertising, e-mail us at UFOeditor@yahoo.com. For information regarding the Psychic Readers and Healers Directory, please e-mail earthstar@tripod.net.
Dr. Leo Sprinkle discusses May 2003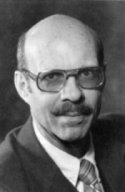 from the February 2003
Star Beacon
by R. Leo Sprinkle, Ph.D.
EDITOR'S NOTE: The following letter appeared in 5th World Journal, formerly Contact Forum, published occasionally by Granite Publishing in Columbus, N.C. For more information on it, contact Brian Crissey at brian@5thworld.com.
Friends and Correspondents:
This letter is a response to several requests for further information about a "reading" that I conducted for Dr. Richard Boylan. I sent an audiotape, with comments from my "inner guides" about the potential for Richard's work with "StarKids." The message included what seemed to be some "Oh, by the way..." comments on May 2003: Possible destructive events that could affect Planet Earth and/or humanity. Yikes! At the time, my conscious thought was that the comments could have been influenced by my recent reading of Blindsided, by Marc Hazelwood, or my earlier reading of Zetatalk, by Nancy Leider. Both writers present information, from different sources, that the "10 th planet" (Marduk, or Nibiru, a la Zecharia Sitchin) is headed our way and shall cause much death and destruction.
My own personal bias is rather different: Planet Earth and humanity have many good years ahead. (The Vedic literature contains references to three and four thousand years, etc.) I believe that the "destruction" that may occur is to the "world view" that our culture maintains: the overextended patriarchal system that has dominated our institutional society. (The men "own" the women and children, and many use violence to maintain their position. Thus, exploring becomes exploiting, whether it be in science/religion/nature, etc.)
In my opinion, the ET strategy (a la Dr. Jim Deardorff) is to minimize our awareness of the ET presence and to maximize our awareness of ourselves. When we ride our rockets (Look, Ma, no hands!), then ETs issue warnings (Watch out! You'll fall and hurt yourself!).
Are ETs mentors or tormentors, or both?? Is light comprised of waves or particles, or both? Does Leo know what he's talking about or not? Well, I am a person of integrity, but my "readings" have been known to be wrong.
My best guess? In June 2003, the political and military leaders (who, according to Zecharia Sitchin, are aware of the potential destruction) will climb out of the underground facilities and face - not a planet of destruction, but - a world of dilemma: When to release information about "free energy," ETs, etc.? If I'm wrong - sorry about that! Otherwise, we UFO contactees/abductees/experiencers face a similar dilemma: How to keep on keeping on, spreading the word, in Love and Light.
Dr. Leo Sprinkle is a psychologist and UFO researcher/investigator in Laramie, Wyoming.
Check out WHAT'S NEW
Subscribe to The Star Beacon
---
Copyright © 2003 Earth Star Publications
For permission to reprint articles or use graphics, e-mail earthstar@tripod.net.