Photo Contest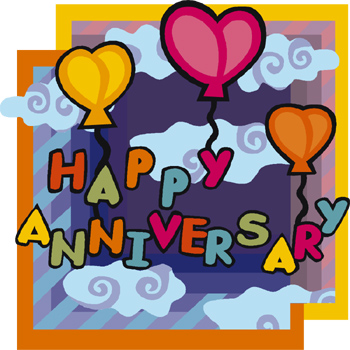 Last month we announced our photo contest to commemorate The Star Beacon's 20th anniversary. First prizes will be awarded in each of the following categories: Best UFO, Most Intriguing, and Funniest Picture. Deadline for submitting your photos is April 20, and winners will be announced in the May 2007 issue of The Star Beacon.
First prizes include the following: an original, handcrafted E.T. doll, made by Commander Sanni Ceto; your choice of an Earth Star T-shirt (several kinds to choose from), or a $27 gift certificate for Earth Star products (or to be used for a free one-year subscription).
In addition, Sara Hockenbery of Ventura, Calif., has donated three honorable mention prizes which she has made herself. These will go to runners up in each category.
Photos will be returned if accompanied by a self-addressed, stamped envelope, and must be submitted as glossy prints (no slides, please) or in digital form, either on CD Rom disk or by e-mail. Please include your name, address, contact information, the date the photo was taken, the location, and the title of your photo. You may enter as many times as you like.
Send contest photos to: Star Beacon Photo Contest, 3885 Jackson Run, New Matamoras, OH 45767, or e-mail them to: starbeacon@gmail.com.
We already have some entries, but need more. Remember, the deadline is April 20. So, get busy, and root through those old photo boxes packed away in your closet or basement.

Some reminiscing...

Twenty years ago, The Star Beacon was just a two-page sheet of news on an 8-1/2" x 11" piece of paper that got sent to about a dozen people I knew. The next month it grew to four pages and went to a few more people.
Before long, the newsletter had many subscribers who were hungry for any information they could obtain on the subject of UFOs. Back in 1987 and 1988, there weren't a lot of publications out there yet, and UFOs still were not as widely discussed as they are today. Some of the topics in the first couple of years included the following headlines
• UFOs over southern Wisconsin picked up by radar tracking station (May 1987);
• George Adamski's last lecture, by Julian Joyce (May 1987);
• UFOs manifest over Glenwood Springs (June 1987);
• UFOs will not save our world, by Fred Pulver (June 1987);
• Thirsty spaceship draws water from Washington lake, by Dr. Bob Gallagher (June 1987);
• Boomerang object flashes across Highway 92 (July 1987);
• Lucille McNames is back on the beam (August 1987);
• August Harmonic Convergence to awaken humanity (Aug. 1987);
• Jackie Blue, Star Sister (Sept. 1987);
• Who are the M.I.B.s? (October 1987);
• The word ufology, by Richard W. Heiden (Jan. 1988);
• Janema: Memory of a transplanted alien (Feb. 1988);
• Ufological Crossword (Feb. 1988);
• The E.B.E.s: An opinion (March 1988);
• UFO landing site planned for Wisconsin town (March 1988);
• The Secret Power of Crystals (April 1988);
• Mental Health and the Contactee, by Harv Howard (April 1988);
• Mo-Wa Speaks, by Winston Sarafian (May 1988);
• Alien "ELFs" Among Us, by Fred Pulver (June 1988);
• The Crystal Connection, by Sari (June 1988);
• Kari: A Contactee Story (July 1988);
• UFOs over Lake Michigan (Sept. 1988);
• Paonia sighting occurs on 8/8/88 (Sept. 1988);
• The Risk of Channeling, by Gail Swanson (Sept. 1988);
• Needle Rock, An Enigma (Oct. 1988);
• Washington dentist's lost UFO photos turn up three years later (Nov. 1988);
• Visitors from Zeta Reticuli, by Winston Sarafian (Nov. 1988);
• Pillar of Light, by Bonnie Easterly-Huber (Dec. 1988);
• The Gathering of the Eagles, by Menno Pauls (ran in
several months as a series in 1988-1989).
The Beacon eventually grew to 12 pages, and then in July 2003 it changed its format to the size it is now, 16 pages of 7" x 8-1/2", with the addition of color. The latest improvement was making The Star Beacon available in PDF. This looks exactly like the print version, except you can read it on your computer screen or print it out to its exact size. The PDF edition has more color, and costs only $12/year.
Monthly updates on The Star Beacon go out via e-mail and attract viewers to Earth Star's Web site, with some articles available on line. Eventually, the archives will be updated and you can search for articles (and their descriptions) on the index pages on line. We hope to accomplish that in 2007.

Ann Ulrich Miller