GREETINGS, TERRANS!
CHECK OUT
WHAT'S NEW!

NEW!
READ TODAY'S BLOG


Order your copy of
THE LIGHT BEING

Welcome to Earth Star on the Web. Here you will find a wealth of articles on diverse topics including UFOs and extraterrestrials, the paranormal, healing, earth changes, spirituality, the latest sightings, channeling, astrology, book reviews, art, poetry, plus conference news and reports, and a whole lot more.
WHERE WOULD YOU
LIKE TO GO?


The Star Beacon: Earth Star's monthly paranormal newsletter. Subscription info can be found by clicking here.




BOOKS, T-SHIRTS, TAPES -- NEW!
Earth Star's Store features metaphysical, self-help, children's literature and adult fiction, plus original T-shirts and conference lecture tapes. Visit now by clicking here.





PSYCHIC READERS
The NEW Psychic Readers Directory lists Intuitive Counselors from all over. Check out who's doing what, and how to contact them, by clicking here.




THE BEST OF
THE BEACON
Selected articles which have appeared over the years in The Star Beacon
Click here.




CONFERENCES
Earth Star's annual Love and Light Conference. Also check out other conferences by clicking here.





FRIENDSHIP CLUB
Earth Star's Galaxy Wide Friendship Club is the place to find like-minded pen pals. Visit now by clicking here.





ART GALLERY
Earth Star's NEW Art Gallery features paintings by Ryan Ulrich plus an assortment of art (including extraterrestrial). Visit now by clicking here.





ARIZONA PAGE
Visit exotic and beautiful Why, Arizona. You can go there by clicking here.




MULES
Animal lovers will get a "kick" out of our Mule Page, featuring the Stucker Mesa Mules. Click here.


PUBLISHING
Earth Star Publications offers book packaging services for self-publishing authors, as well as a lot more. Please see our List of Services.
ADVERTISE HERE!
Advertise your wares or services here by placing an ad in The Star Beacon. To view CLASSIFIED ADS click here. For more information on advertising, e-mail us at UFOeditor@yahoo.com. For information regarding the Psychic Readers and Healers Directory, please e-mail earthstar@tripod.net.
Dan Akroyd — Unplugged on UFOs

from the June 2006 Star Beacon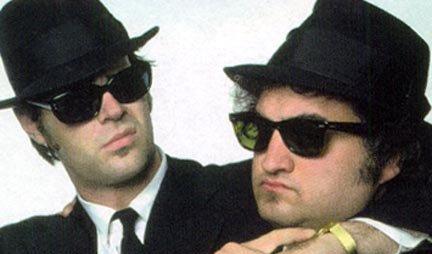 by David Sereda
The following article comes from Filer's Files #20, a weekly compilation of sightings and interesting information on UFOs from George A. Filer (see the Web site at www.nationalufocenter.com).

A new film, Dan Aykroyd, Unplugged on UFOs, will be released May 31, 2006. Nearly 50 years since an alleged UFO was sighted at Roswell, N.M., a new CNN/Time poll released recently shows that 80 percent of Americans think the government is hiding knowledge of the existence of extraterrestrial life forms. That is, nearly 230 million Americans are believers. Many top grossing Hollywood films use UFOs, and ETs, but Dan Aykroyd is the first celebrity ever to apply brains and wit to disclose the real UFO phenomenon to the world in his new film, Dan Aykroyd, Unplugged on UFOs. Aykroyd proclaims, "Let's get past the debate on whether they are here or not. Let's start to analyze who they are, what their intentions are and how we can utilize this technology to better ourselves as a species."
Make no mistake about it, Spielberg's UFO Blockbuster, Close Encounters of the Third Kind, was a box office smash hit in 1977, grossing $337,700,000 worldwide in 1977 dollars. At the American Institute for Economic Research, adjusted with inflation calculations, you get $1,106,162,541 in 2006 dollars. Spielberg's ET grossed $792,910,554 worldwide in 1982, adjusted to 2006 dollars, we get $1,604,719,494. These two UFO titles rival any movie made today. ET is still the top grossing film of all time.
What does that tell us? People want to know who is out there. Spielberg's War of the Worlds did $591,377,056 in 2005 dollars. Other titles like Independence Day ($816,969,255), Men in Black, Star Wars, and many more have spaceship or UFO implications. UFO titles rule at the box office for Hollywood, so why hasn't Hollywood gone deeper into the ET subject? Why haven't they sponsored deeper research into the phenomenon and given grants to many of the top researchers in the field?
Stephen Bassett, a UFO lobbyist in Washington, says most of the people in this field are broke and living in closets to do research. There is indeed a phenomenon happening in our skies, and because people want to know the answer, they conduct studies with pennies. So what would happen if a study was sponsored with millions of research dollars?
Dan Aykroyd is a self-sponsored researcher and has been since he was first aware of the UFO wave as a child. He learned about Kenneth Arnold's sighting in Yakima, Wash., in 1942, and he learned about the Roswell Incident. But Aykroyd doesn't stop there. It is his personal hobby to know the truth about UFOs. Now he does. He says "There is no debate anymore. UFOs are real. They are intelligently manufactured and guided technology from somewhere else, not this planet."
In this film, Aykroyd is backed up by many credible military personnel. NASA, Air Force and Astronaut (Gordon Cooper) told of his personal sightings of UFOs. Paul Hellyer, former Defense Minister of Canada, who at 82, went public at the University of Toronto in 2005 to say, "UFOs are as real as the airplanes that fly over your head… That is my unequivocal conclusion." Many top military witnesses have come forward to testify before their deaths, such as NASA astronaut Gordon Cooper, Colonel Phillip Corso, Paul Hellyer, Minister of Defense Canada, President Reagan, and more.
"It is the responsibility of scientists never to suppress knowledge, no matter how awkward that knowledge is, no matter how much it may bother those in power. We are not smart enough to decide which pieces of knowledge are permissible and which are not." — Carl Sagan, in a 1991 commencement address at UCLA.
Decide for yourself as you follow Dan Aykroyd through history and evidence, video footage and photographs and military eyewitness testimony. To see the trailer and more info, go to www.DAUFO.com.
The truth is finally disclosed.


Check out WHAT'S NEW

Subscribe to The Star Beacon


---
Copyright © 2006 Earth Star Publications
For permission to reprint articles or use graphics, e-mail earthstar@tripod.net.