GREETINGS, TERRANS!
CHECK OUT
WHAT'S NEW!

SIGN UP FOR
EARTH STAR'S
ON-LINE FICTION
WRITING COURSE

Welcome to Earth Star on the Web. Here you will find a wealth of articles on diverse topics including UFOs and extraterrestrials, the paranormal, healing, earth changes, spirituality, the latest sightings, channeling, astrology, book reviews, art, poetry, plus conference news and reports, and a whole lot more.
WHERE WOULD YOU
LIKE TO GO?


The Star Beacon: Earth Star's monthly paranormal newsletter. Subscription info can be found by clicking here.




BOOKS, T-SHIRTS, TAPES -- NEW!
Earth Star's Store features metaphysical, self-help, children's literature and adult fiction, plus original T-shirts and conference lecture tapes. Visit now by clicking here.





PSYCHIC READERS
The NEW Psychic Readers Directory lists Intuitive Counselors from all over. Check out who's doing what, and how to contact them, by clicking here.




THE BEST OF
THE BEACON
Selected articles which have appeared over the years in The Star Beacon
Click here.




CONFERENCES
Earth Star's annual Love and Light Conference. Also check out other conferences by clicking here.





FRIENDSHIP CLUB
Earth Star's Galaxy Wide Friendship Club is the place to find like-minded pen pals. Visit now by clicking here.





ART GALLERY
Earth Star's NEW Art Gallery features paintings by Ryan Ulrich plus an assortment of art (including extraterrestrial). Visit now by clicking here.





ARIZONA PAGE
Visit exotic and beautiful Why, Arizona. You can go there by clicking here.




MULES
Animal lovers will get a "kick" out of our Mule Page, featuring the Stucker Mesa Mules. Click here.


PUBLISHING
Earth Star Publications offers book packaging services for self-publishing authors, as well as a lot more. Please see our List of Services.
ADVERTISE HERE!
Advertise your wares or services here by placing an ad in The Star Beacon. To view CLASSIFIED ADS click here. For more information on advertising, e-mail us at UFOeditor@yahoo.com. For information regarding the Psychic Readers and Healers Directory, please e-mail earthstar@tripod.net.
Crystals of Light
from the September 2003 Star Beacon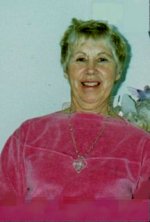 The Pulling Apart of Two Worlds
by Arda Golden Eagle Woman
Lately I have been feeling tired, discouraged, unable to get up enough energy or enthusiasm to do anything, except the necessary. Now I know that I have been in the Eye of the Storm.
However, it was a different feeling, like I was being covered with that which wasnít mine - a sort of blanketing effect which kept me from vibrating at the high level I am used to.
Then last night I received a call from my friend, John Robert Feather. He does magical work with what I surmise to be Sacred Geometry of a very High nature.
He could see many negative vibrations around me, both in my house and outside. Thus I was truly being "blanketed" by those negative souls who still no longer were in bodies and were trapped here on Planet Earth.
Seeing my Light, they had come into my space for release. So John started working his magic - cleaning house, so to speak. He asked how far I wanted to take this and the thought "100 miles" popped into my head. "Clear it within a hundred-mile radius," I told him.
As he worked, I could feel the energies around me lifting - in my home, off of me and further and further out, until all was clear. No longer do I feel energies blocking and dulling my senses, and upon checking they no longer seem to be anywhere in my vicinity.
Thank you, John, for your beautiful Light Work. Although I donít understand, on this level, the mechanics you use to perform your magic, I have proof that it works, and that is good enough for me.
This morning I received this beautiful message from my buddy to share with you:
My Beloved Children:

There has been a large shift within Earthís energy, and many are feeling the pull which is occurring. The Old World, with its dark, destructive ways, is separating from the New World that now is being created.

The physical body, of which you are a part of, is feeling this pull, strongly. This is causing much dis-ease within each of you. Many things will seem strange and unfamiliar to you who are waking up to the Higher Vibrations of Love and Light. You will, at times, feel highly elated with boundless energy - unable to sleep except for short periods.

This will be the time to take advantage of your inflow of energy, as it will enhance your creative abilities. Thus you will be able to manifest that which has, for so long, been only unfulfilled dreams.

Take advantage of this new opening, and go forth without doubt or fear. Know that you are limitless and that nothing is impossible to achieve.

There may also, due to the pulling apart of the two worlds, be times when you feel discouraged, unable to cope, tired and even discouraged and hopeless. LET IT GO! Release these feelings to the Light. Be very diligent in keeping yourself in the high vibration of Love and Light. This is highly important at this time.

This is your time - this is why you are here - to assist your beloved planet in raising Her vibration and that of Her children into the wonderful new vibration of Joy, Peace and Love. It has been a long time in coming, and many have become discouraged and doubtful of the Golden Promise. However, everything now is in place for this Transition.

It is time to rise to the occasion. See with your hearts, not your mind, and trust. Feel the beautiful protective love that we are surrounding you in. Allow it to fill every cell in your body, and become One in thought, purpose and deed.

Relax into this new high energy, and allow yourself to become Its vibration. Welcome to your New World.

I AM ARCHANGEL MICHAEL.
Given to Arda Golden Eagle Woman on 8-14-03
Arda Golden Eagle Woman is a master of Awakenings who resides in Cedaredge, Colorado. You may contact her by e-mail at gldneglewoman@juno.com.
Check out WHAT'S NEW
Subscribe to The Star Beacon
---
Copyright © 2003 Earth Star Publications
For permission to reprint articles or use graphics, e-mail earthstar@tripod.net.