GREETINGS, TERRANS!
CHECK OUT
WHAT'S NEW!

Read Ann's
SPACE TRILOGY
Order
At DISCOUNT!

Welcome to Earth Star on the Web. Here you will find a wealth of articles on diverse topics including UFOs and extraterrestrials, the paranormal, healing, earth changes, spirituality, the latest sightings, channeling, astrology, book reviews, art, poetry, plus conference news and reports, and a whole lot more.
WHERE WOULD YOU
LIKE TO GO?


The Star Beacon: Earth Star's monthly paranormal newsletter. Subscription info can be found by clicking here.




BOOKS, T-SHIRTS, TAPES -- NEW!
Earth Star's Store features metaphysical, self-help, children's literature and adult fiction, plus original T-shirts and conference lecture tapes. Visit now by clicking here.





PSYCHIC READERS
The NEW Psychic Readers Directory lists Intuitive Counselors from all over. Check out who's doing what, and how to contact them, by clicking here.




THE BEST OF
THE BEACON
Selected articles which have appeared over the years in The Star Beacon
Click here.




CONFERENCES
Check out conferences by clicking here.





FRIENDSHIP CLUB
Earth Star's Galaxy Wide Friendship Club is the place to find like-minded pen pals. Visit now by clicking here.





ART GALLERY
Earth Star's NEW Art Gallery features paintings by Ryan Ulrich plus an assortment of art (including extraterrestrial). Visit now by clicking here.





ARIZONA PAGE
Visit exotic and beautiful Why, Arizona. You can go there by clicking here.




MULES
Animal lovers will get a "kick" out of our Mule Page, featuring the Stucker Mesa Mules. Click here.


PUBLISHING
Earth Star Publications offers book packaging services for self-publishing authors, as well as a lot more. Please see our List of Services.
ADVERTISE HERE!
Advertise your wares or services here by placing an ad in The Star Beacon. To view CLASSIFIED ADS click here. For more information on advertising, e-mail us at UFOeditor@yahoo.com. For information regarding the Psychic Readers and Healers Directory, please email starbeacon@gmail.com.
DISC-ussion

from the July 2008 Star Beacon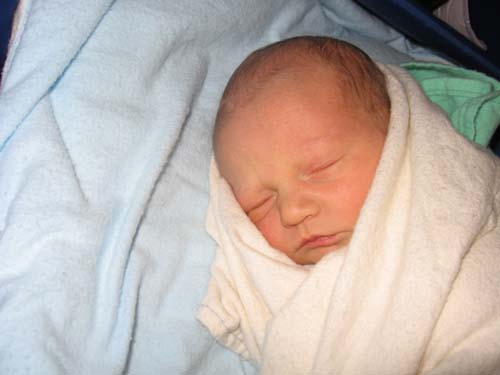 edited by Ann Ulrich Miller
Welcome, Vorian!
On Monday, June 23, at 9:56 am MDT, I became a grandmother! Vorian Brent Ulrich was born to my oldest son, Ryan, and his wife Trish, in Alamosa, Colo. Baby Vorian weighed 7 lbs. 5 oz. They named him after a character in the Dune series of books. The stress is on the first syllable. Welcome to Earth, Vorian! I hope to fly to Colorado soon to meet my very first grandchild.
www.etmedical.com
An interesting Web site to check out is that of Adrian Dvir, who wrote Healing Entities and Aliens. Adrian Dvir was born in Rumania in 1958. He held a B.Sc in Engineering and an M.Sc in Computer Engineering. He first acknowledged and began to use his abilities as a medium, psychic and healer in 1992. Two years later he became aware of spirits, ghosts, spiritual guides, light entities, aliens and other multi-dimensional beings.
A compelling personal account of contact by channeling and healing in collaboration with spirits, ghosts, spiritual guides, light entities, multi-dimensional and alien beings, the book's first appearance in Israel in 1998 stimulated a flurry of excitement and media interest.
Mr. Dvir passed on in June 2004, but his family has kept his Web site going. It says on the home page: "Ongoing extraterrestrial activity is taking place in ISRAEL since 1995. Alien medical teams from other realms or dimensions cure humans at Healers-Mediums alternative medicine clinics. Patients feel strange sensations during the treatments (itching, heat or cold, increase or decrease in gravity sensations and many more) and some even see and communicate with the Alien medical teams. The number of clinics has increased steadily and presently (2003) there are 50 clinics in ISRAEL and 464 in the USA, (according to the Aliens). Alien alternative medicine clinics also exist in other countries (England, Denmark, Australia). ET medical activity helps to raise public awareness and increase acceptance of Alien existence.
"The Aliens treat humans in alternative medicine clinics only after the patients give their full consent. No abductions take place. In addition to the Alien medical activity, they willingly collaborate and answer questions on different issues including: information about Aliens and their activity on Earth, general science, astrophysics, and even Earth actuality events."
Earth Changes
Earth changes have been accelerating as evidenced by the major quakes in China and Japan, and the terrible fires in California and unprecedented flooding in Wisconsin, Iowa, Illinois and Missouri. The drought continues in the Western states, despite a winter of heavy snowfall in Colorado. The Northwest has been experiencing unusual cold for this time of year.
In southeastern Ohio we had a flash flood that washed out the ground alongside the bridge to our driveway. Water gushed over the run and swept debris over our lawn and drowned out some of the garden, which had just been planted. For weeks I was at work, cleaning up the path of sticks, dead leaves and rocks that had been left by gushing water. What a mess! Yet we were a lot luckier than many people in the Midwest who lost their homes or suffered damage to property and crops.
All of us suffer when these things occur, because we are all connected, and it affects each one of us in the long run.
Ann Ulrich Miller is publisher of The Star Beacon.
Check out WHAT'S NEW
Subscribe to The Star Beacon
---
Copyright © 2008 Earth Star Publications
For permission to reprint articles or use graphics, e-mail lightworker@earthstarpublications.com.