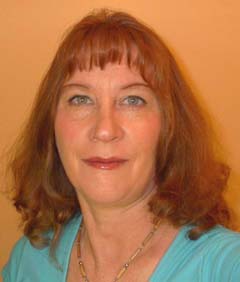 FAA's John Callahan admits to UFO coverup
John Callahan, FAA Division Chief of Accidents and Investigations, states, ďI was the Division Chief of the Accidents and Investigations Branch of the FAA in Washington, DC, for six years. This particular incident started with a phone call from the people in Alaska ... I said, ĎWhatís the problem?í He said, ĎWell, itís that UFO. The UFO was bouncing around the 747 here.í Ö FAA Administrator, Admiral Engen, told me to attend a briefing the next day where the FBI, CIA, President Reaganís Scientific Study Team, as well as others attended. When we gave the presentation to the Reagan staff, they had all those people swear that this never happened. Iíve been involved in a lot of cover-ups with the FAA, but they never had me swear it never happened.
ďFor those people who say that if these UFOs existed, they would someday be on radar and that thereíd be professionals who would see it, then I can tell them that back in 1986, there were enough professional people that saw it. What I can tell you is what Iíve seen with my own eyes. Iíve got a videotape. Iíve got the voice tape. And Iíve got the reports that were filed that will confirm what Iíve been telling you. In 1986 Japanese Airlines 747 flight was followed by a huge UFO for 31 minutes over the Alaskan skies. The UFO also trailed a United Airlines flight until the flight landed. There was visual confirmation as well as airborne and ground-based radar confirmation.Ē
from Filerís Files #29 (July 19, 2006)
www.nationalufocenter.com
Meier's Saturn information confirmed more than two decades later
The following comes from Michael Horn at www.theyfly.com:
Regarding those who may have trouble with the UFO component of the Billy Meier contact case, it may be helpful to simply focus on what I refer to as the higher standard of proof, i.e. the abundant, specific, prophetically accurate scientific and world event-related information.
Letís note that scientists recently discovered two ďnewĒ moons of Saturn (http://www.cnn.com/2004/ TECH/space/08/16/saturn.moons.ap/index.html). In further support of the authenticity of the (Billy) Meier case, consider the following excerpt, taken from Contact #150 dated Oct. 10, 1981, which again confirms advance information from Meier later proved to be accurate. Since the numbers of moons given donít appear to agree at first, please carefully read the distinction explained by and to Meier, some 23 years ago, regarding the objects that are considered to be actual moons and those that are not. Also note that, at the time of the contact, Meier was himself unaware that scientists had discovered a few more moons than he thought they knew about:
Billy:
That is clear to me, but while we are talking about heavenly bodies, I would have a question regarding Saturn. As you know, the American space probe
Voyager
is traveling past Saturn and sends photos to Earth. With that, the scientists will again be astonished, as already with Jupiter, because without a doubt, they will have to see on the photos that this not fully matured pygmy-sun is circled by more moons than has been assumed up to now. As far as I know, up to today it is maintained that Saturn would have only 10 or 12 moons, although truthfully there are 29 of them, if I do not count the adonids, I would be interested to know if all these moons will be discovered by probes and by the transmitted photos.
Quetzal:
This will be so ó and some more. As you were already able to notice on your big journey, at the very place, 29 moons circle around Saturn, which actually have to be considered as such. With approximately 15 years, these should be discovered in their total number by probes. They will probably not be that many and more, which can be discovered up to this number, because since your journey to Saturn, earthly scientists have discovered several additional moons, but which you probably missed in the course of the last few years. After the discovery of the moons around Jupiter, the scientists are counting on finding several undiscovered moons also around Saturn; nevertheless, there will still be a surprise for them.
Billy:
You think about the adonids?
Quetzal:
That is correct. These miniature planets, called adonids, as you say correctly, are so small, that from the Earth they cannot be noticed and seen, at least not for the time being, because the necessary instruments to do so do not exist yet. A great portion of these miniature planets will certainly be registered by various probes, which will cause some confusion among the scientists.
Billy:
I can easily envision that, because it is a substantial number, which circles Saturn ó besides the few small wandering adonids, which only pass by the planet from time to time, I can fully understand that they are not visible from the Earth, because on the average they prove to have a diameter of only approximately 10 to 15 kilometers, if I remember correctly, and what Ptaah and Semjase explained to me during the year 1975.
Quetzal:
That is correct, but it also should be known to you where these adonids came from and how they got to Saturn.
Billy:
Naturally, at that time, Semjase said that the miniature moons would be larger pieces from the exploded planet, Malona, the rotational course of which was between Mars and Jupiter, before it was destroyed and torn to thousands of pieces by an explosion, caused by unreasonable human beings living there. While the greatest portion of the destroyed planet circles the sun as Asteroid Belt between Mars and Jupiter, a few small groups of adonids have separated themselves and, due to the expansion forces of the planetís explosion, were thrust into space, while a larger group of those came into the gravitational field of Saturn which, since then holds them as miniature moons, which means also, that these are not actual moons of the incomplete sun-planet, but are only immigrated foreign bodies of adonid-size, while the actual number of Saturn moons only totals 29.
Source: Michael Horn is the authorized American media representative for the Billy Meier Contacts. He may be reached at: www.theyfly.com (e-mail: michael@theyfly.com).