GREETINGS, TERRANS!
CHECK OUT
WHAT'S NEW!

Just Released!
Throughout All Time
Read Ann's
SPACE TRILOGY
Order
At DISCOUNT!

Welcome to Earth Star on the Web. Here you will find a wealth of articles on diverse topics including UFOs and extraterrestrials, the paranormal, healing, earth changes, spirituality, the latest sightings, channeling, astrology, book reviews, art, poetry, plus conference news and reports, and a whole lot more.
WHERE WOULD YOU
LIKE TO GO?


The Star Beacon: Earth Star's monthly paranormal newsletter. Subscription info can be found by clicking here.




BOOKS, T-SHIRTS, TAPES -- NEW!
Earth Star's Store features metaphysical, self-help, children's literature and adult fiction, plus original T-shirts and conference lecture tapes. Visit now by clicking here.





PSYCHIC READERS
The NEW Psychic Readers Directory lists Intuitive Counselors from all over. Check out who's doing what, and how to contact them, by clicking here.




THE BEST OF
THE BEACON
Selected articles which have appeared over the years in The Star Beacon
Click here.




CONFERENCES
Check out conferences by clicking here.





FRIENDSHIP CLUB
Earth Star's Galaxy Wide Friendship Club is the place to find like-minded pen pals. Visit now by clicking here.





ART GALLERY
Earth Star's NEW Art Gallery features paintings by Ryan Ulrich plus an assortment of art (including extraterrestrial). Visit now by clicking here.





ARIZONA PAGE
Visit exotic and beautiful Why, Arizona. You can go there by clicking here.




MULES
Animal lovers will get a "kick" out of our Mule Page, featuring the Stucker Mesa Mules. Click here.


PUBLISHING
Earth Star Publications offers book packaging services for self-publishing authors, as well as a lot more. Please see our List of Services.
ADVERTISE HERE!
Advertise your wares or services here by placing an ad in The Star Beacon. To view CLASSIFIED ADS click here. For more information on advertising, e-mail us at UFOeditor@yahoo.com. For information regarding the Psychic Readers and Healers Directory, please email starbeacon@gmail.com.
DISC-ussion

from the October 2009 Star Beacon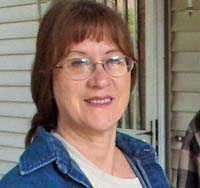 by Ann Ulrich Miller

Dulce Warnings?
On Sept. 3 I received an e-mail from Scott Benson, a subscriber and light worker in Arizona.

Hi Ann,
On my recent trip to Colorado to help Sanni move, Lea and I drove on Hwy 84/64 in northern New Mexico. This dual road heads from Chama to Dulce, N.M., but Hwy 84 splits off from 64 about 10 miles east of Dulce, and Hwy 84 heads north into Pagosa Springs, Colo. As you know, we took Hwy 84 into Pagosa Springs to spend the night with you.
So even though we never got within 10 miles of Dulce, we apparently got close enough to the Archuleta Mesa (where the underground ET/human base and laboratory are located) to cause some worry, because upon returning home from our trip, we emptied out our Prius and found an electronic device under the passenger seat. Iíve taken photos of this device and attached them to this e-mail.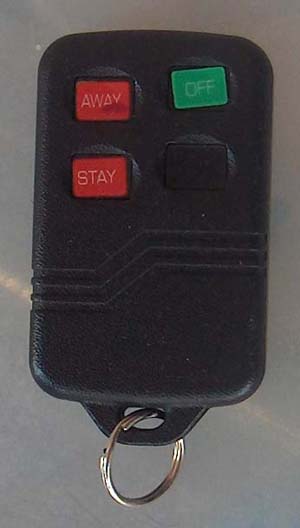 By putting the pics on full screen size and using the zoom-in feature, you can read the words: STAY, AWAY, OFF on three of the four buttons on one side of the device. These words were clearly and crudely pasted on the buttons, because the colored word rectangles donít even line up with the black rectangle of the button faces.
On the other pic you can zoom-in to read the following three US Patent numbers: 5,155,469 and 5,004,999 and 7,120,795. Iíve done a patent number search and these patents discuss ways of making communication between electronic signaling devices (like the one in the pics) and security systems more resistant to error or hacking. Of course devices such as the one in the pics can also be used to trigger an explosion.
I continue to be amazed at how much time and money is spent on keeping track of my whereabouts and what Iím doing.

When my son saw the pictures Scott had sent, he did an Internet search and discovered that the device was a car alarm. Scott replied: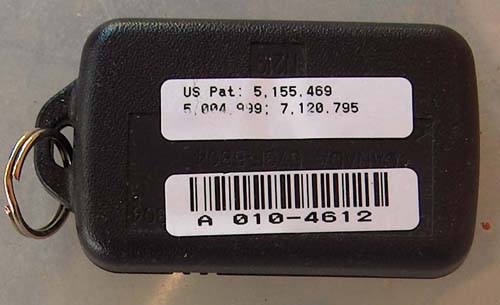 Hi Ann,
A big thank you to your son for his input. I could not open the car alarm Web page, but thatís OK because the possibility that the device is just a car alarm controller is not the most important thing. Whatís important are the message words crudely glued onto the three buttons of the device. The message words were quite clear: STAY, AWAY, OFF (the on-board bomb will be set OFF, or I will be OFF-ed).
Someone involved in guarding the Dulce facility was worried enough about my proximity to the base to spend time gluing those three words onto the device and then delivering the message to me under the passenger seat of our car. The device itself is just the ďmessage board.Ē
One side of the device given to me had three patent numbers printed on strips of white paper, probably from a labeling machine. These patent numbers are not specifically for this device and may have been added by the same person that did the warning words on the other side. Why? I donít know.
Quite possibly the device could have been placed the evening Lea and I were at your house. I remember Ranger alerting us many times to things he heard outside. Since the Prius was out front by your wall, with the passenger door next to the wall, anyone placing the device under the passenger seat would be well hidden from us, even if we had looked out the front door.
I would appreciate wide distribution of these pictures and accompanying info as a way of protection for myself and Lea.
Love and Light to all beings (even to the creeps who do these works of darkness)

Scott



Ann Ulrich Miller is publisher of The Star Beacon.
Order her spiritual autobiography, Throughout All Time.
View the video